Wauw! Ice Cream Takes On Scandinavia And Things Are Looking Good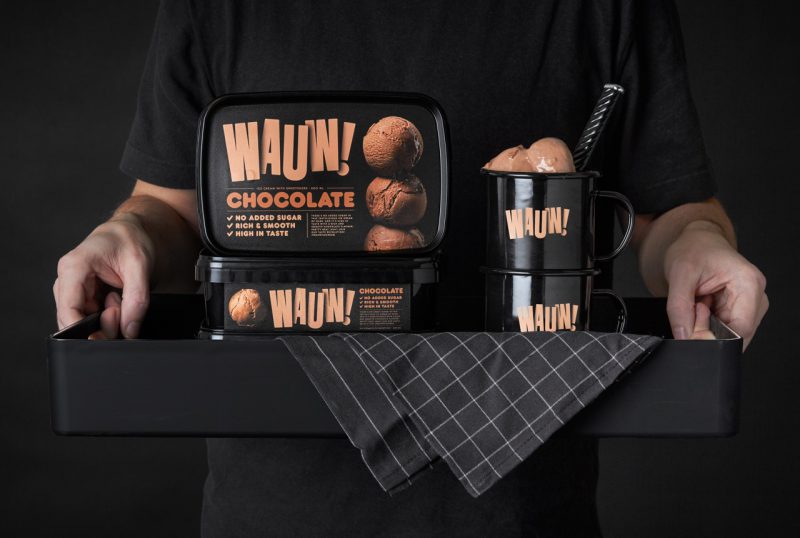 Just in time for spring the Danish ice cream success Wauw! comes to Sweden and Finland. Could this sugar-free ice cream be as good as it looks?
Wauw! is a sugar-free ice cream that supposedly tastes just as good as the real thing. Which means that you can both look good and eat delicious ice cream at the beach this summer. Sounds too good to be true? I haven't even started on the design and story behind it yet.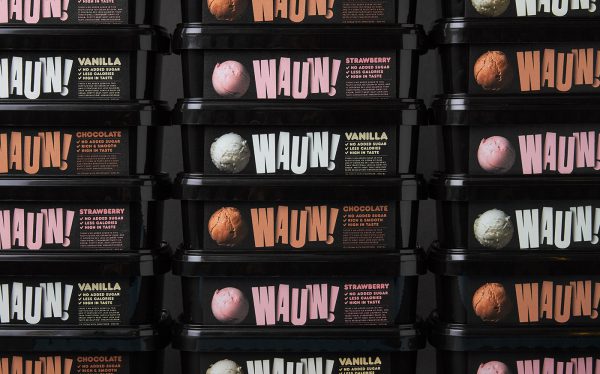 What is Wauw!
Wauw! is a sugar-free ice cream that was launched and created in Denmark in 2015. The ice cream became a hit and now it is looking to take on Scandinavia, starting out with Sweden and Finland this summer.
Not a bad idea since both Swedes and Finns eat ice cream like crazy. In fact Denmark, Sweden and Finland are all among the top ten countries in the World when it comes to ice cream consumption. Did I mention that it's snowing or raining here at least six months out of twelve here?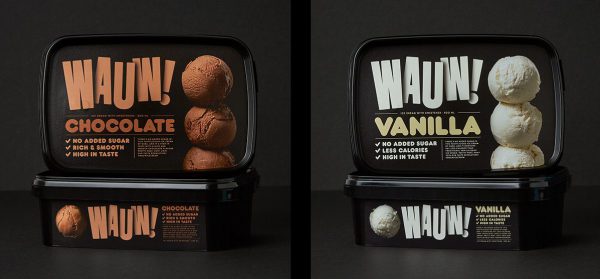 Wauw! was created in collaboration with the founder Toke Fonsbol and the Swedish ice cream maker Åse Glass, and an unnamed Danish Gourmet Chef. On the Danish market there is a number of flavors available like pistachio, fudge and licorice. The Swedish launch will start with the more traditional ice cream flavors vanilla, strawberry and chocolate.
Sadly I haven't gotten the chance of tasting the Wauw! ice cream yet but will as soon as I get the chance. Truth is that most ice creams that claims any type of health benefits often end up tasting like ice and cardboard. Let's all hope that this is not the case with Wauw!
But that's not the end of the story of Wauw! It turns out that the packaging looks great as well and that a familiar creative agency have done the work.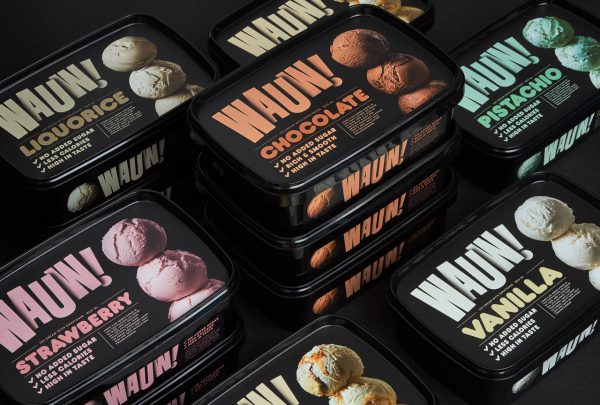 SNASK Agency and Wauw!
As it turns out Snask agency in Stockholm has a stake in Wauw! and have created the branding and design. If you've never heard of Snask chances are you've seen some of their previous projects like The Shower Beer or the cool food typography for Target a while back.
They are often up to something fun (like rebranding North Korea) and now they ventured into a real business instead of just designing for others.
The design is fun and do stand out in a great way. The logo for Wauw! comes in big bold letters and the packaging is in all black. To not fall into the luxury category that is often the case with black packaging they made the rest of the design more approachable, like the soft lettering for the flavors.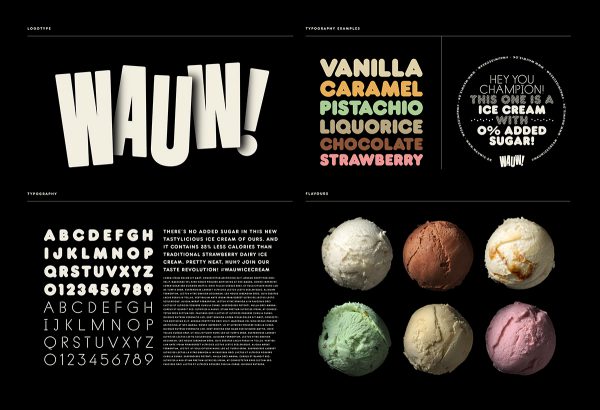 If I should add any critique to the Wauw! projekt it is for the packaging itself. It feels slightly out of fashion. More like an ice cream packaging from the 80's or 90's than something brand new. My guess is that this is a packaging format available in the factory where the ice cream is made and Snask simply had to work with what they had. It still looks great and if it tastes as good as they say there will be a new player on the Scandinavian ice cream market this summer.
You'll find Wauw! in freezers all over Scandinavia this summer, more work by Snask can be found here.