Where Chefs Eat 2015 – A different guide to restaurants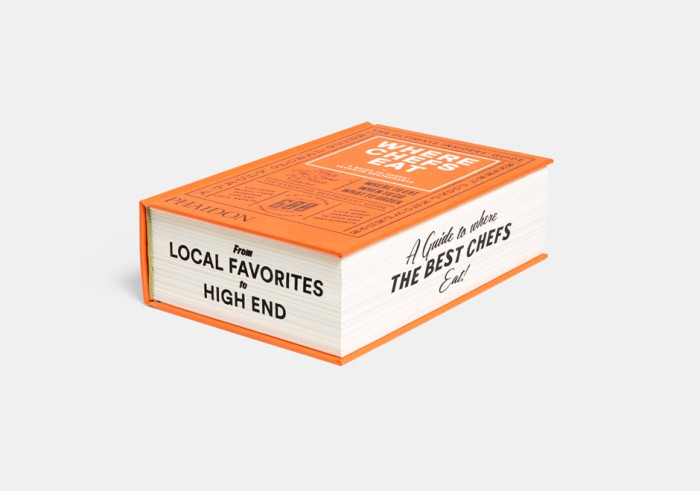 Where chefs eat is the different guide to restaurants, in this book you'll find the favourite restaurants from chefs from all over the world.
Where Chefs Eat the 2015 edition will be released on the 7th of february and if you want to find some new places to eat this is one of the books you want.
Phaidon who is releasing this new edition have taken help from some of the worlds greatest chefs to give you their favorites. Some of the 600 or so chefs who are contributing are David Chang, René Redzepi and Massimo Bottura.
The book features more than 3000 restaurants from all over the world. You'll get maps, reviews, real comments from the chefs and when released the will also be an app released to make the guide complete.
What makes this guide a bit different from a traditional restaurant guide is that it is not only focused on high end stuff. You'll get your hands on some little known neighbourhood hangouts, breakfast joints as well as super cool destination places. You know, places where chefs eat.
Phaidon has a habit of releasing great cookbooks so we tend to write about many of their books upon release, to check out some more from Phaidon check out our full coverage.