Whipped Ricotta Cheese with Prosciutto, Figs & Truffle Honey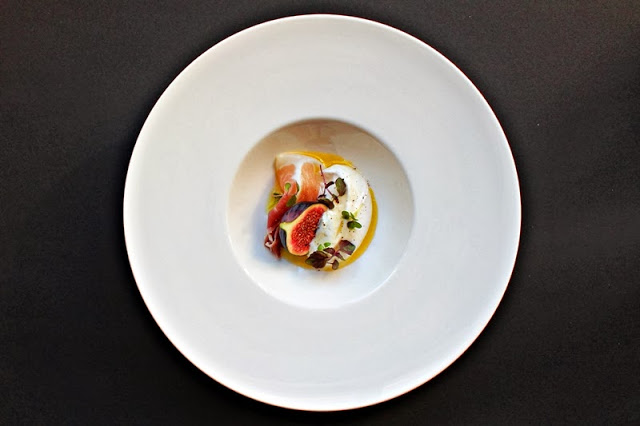 Try this delicious appetizer, fresh whipped Ricotta cheese served with Italian Prosciutto, fresh figs and truffle honey. And it's easy to make!
This whipped Ricotta cheese recipe have become a go to one for me. It's so easy to make and you can combine it with almost anything. And it's really easy and quick to make, perfect when inspiration is running low and you need and appetizer recipe to use for dinner.
Whipping Ricotta is dead simple. You just whip it with an electric whisk until it's creamy and smooth. With some brands of Ricotta you might need to add a few drops of milk but that is more less the only thing that can go wrong.
The result is a creamy almost velvety and smooth Ricotta cream. You can pair it with almost anything that works with any white mild cheese. Think mozzarella, burrata, ricotta. The Ricotta is served cold so it works best with appetizers. This one is a simple as it gets and it is delicious. Great Italian prosciutto, some fresh figs and a few drops of truffle honey.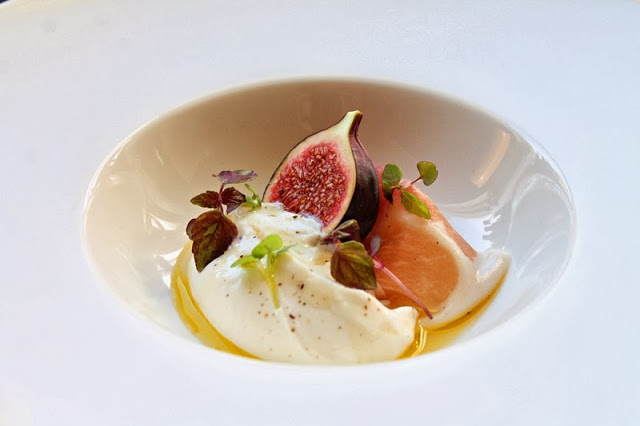 Whipped Ricotta Cheese with Prosciutto, Fresh Figs & Truffle Honey
serves 4 as an appetizer
150g / 5.3 oz ricotta cheese
milk
4 figs
80g / 2.7 oz prosciutto
olive oil
2 tsp truffle honey
salt, pepper
cress (for decoration, optional)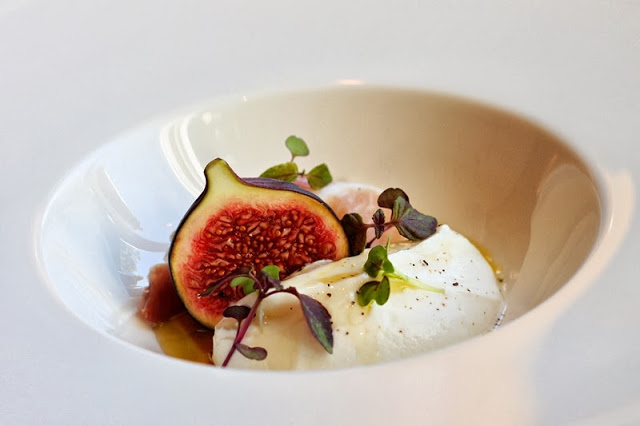 Put the ricotta cheese in a bowl and whisk it with a electric whisk until it's creamy and smooth, add a bit of milk if necessary. Put a spoonful of the ricotta on a plate, add the prosciutto and the figs. Add the olive oil, salt and pepper and a little bit of truffle honey on the ricotta. If you can't find truffle honey you can add a little bit of truffle oil into the olive oil or if you´re not into truffle you can skip it, it will still be a great meal. Decorate the plate with some cress or any other mild herb you like.
This recipe was previously posted in our New Year's Menu focused on meat, check it out.