White Bean Hummus on Crostini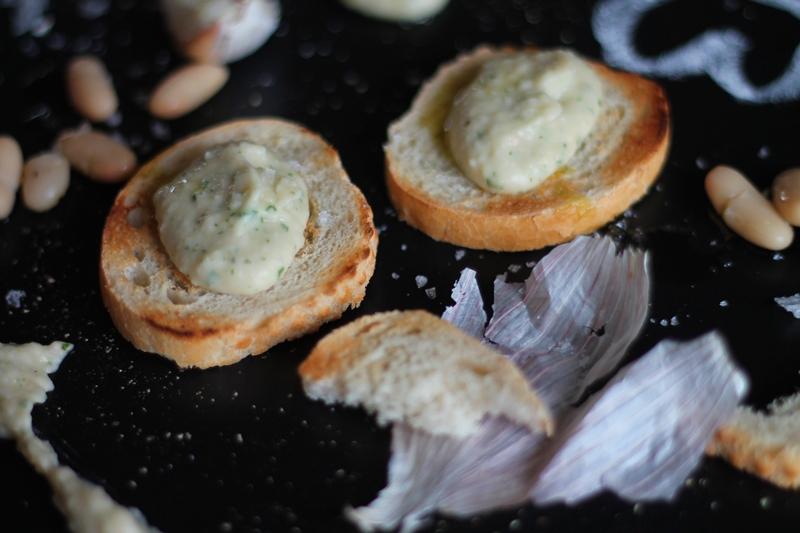 Try this perfect white bean hummus instead of that regular hummus next time you're making dip. Simple, delicious and great tasting.
We all love hummus, we even have our own recipe for it that you can find here. But sometimes you want to change things up and a great way to do that is to change the chickpeas into a different bean. In this recipe we use canned white cannellini beans.
It's a soft bean and it is perfect to use for dips like these. In the white bean hummus recipe I serve it on toasted crostini, that is just sliced baguette bread which is toasted or fried in butter or oil. But you can use the dip for anything you like, why not with vegetables or chips. Ok, enough talk, let's start cooking.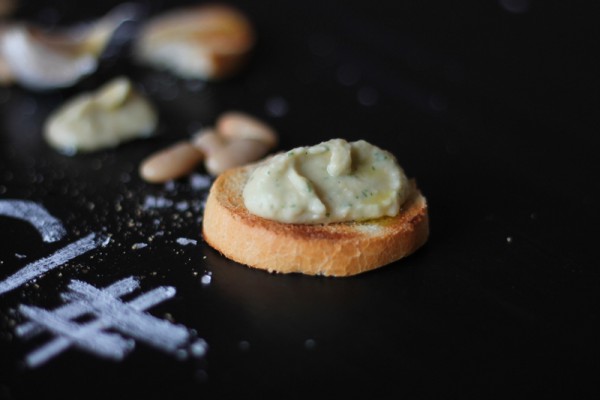 White Bean Hummus on Crostini
serves 4 as a light snack
400g / 14 oz canned cannellini beans
2 cloves of garlic
4 tbsp olive oil
a few leaves of fresh parsley
1 small baguette
salt, pepper
water
Open the can and discard the water. Peel the garlic. Mix the beans, olive oil, parsley, garlic with some salt and pepper until smooth. Add a few drops of water if it is too thick to blend. Check the taste and add more salt and pepper if needed.
Slice the bread and toast it. Spoon some white bean hummus on top of each slice of toasted bread and serve. Good luck.