White Bottle Packaging – 15 Cool White Bottles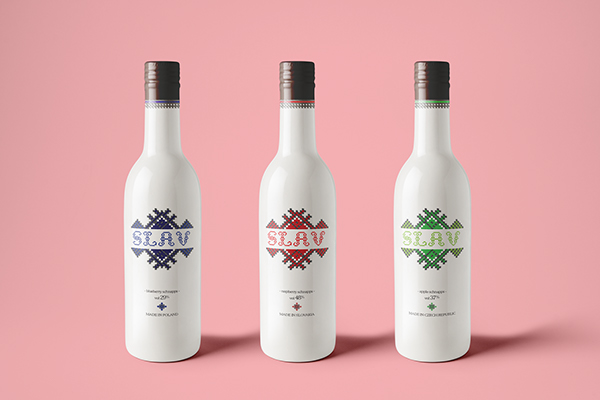 White bottle packaging is not the most common color used. That's exactly the reason why I put together a great list of 15 Cool White Bottles, check them out.
Let's talk white bottle packaging, it's unusual, it looks great and I have put together 15 great examples for you to enjoy. Now packaging liquids in cans or bottles is not unusual at all. Plastic, glass or paper is often the three different ways to go. But since none of these materials normal color is white we don't see that many white bottles when it comes to packaging.
But there are some great ones, just scroll and enjoy! And if white packaging is a favorite of yours you should also check out our list of white food packaging, after you looked through this one of course.
Let's start out strong with a cool looking whale in this Out of Sight Indian Pale Ale Bottle. The bottle is designed by Joanna Copperman.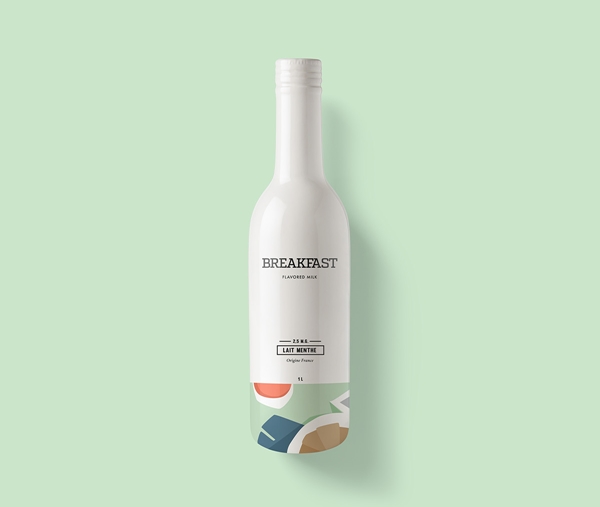 Breakfast is the name of this cool bottle with flavored milk. This one is flavored with Mint which doesn't sound like the best way to flavor milk but the bottle look great. I especially like that they have played around a bit with some colors in the bottom of the bottle. The design is made by Kali Day.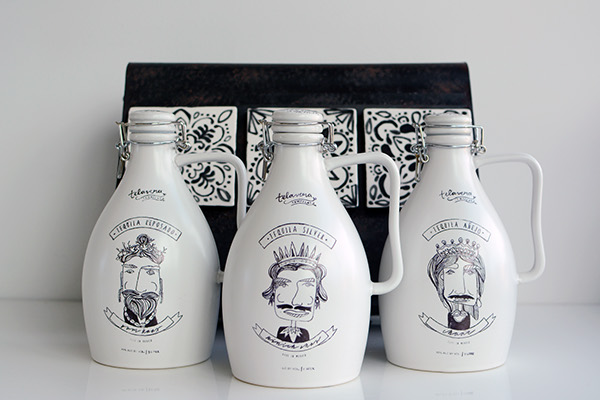 Talavera is the name of this cool project. The bottles holds Mexican Tequila and is made by Hannah Hart. I really like the sophisticated characters on the bottles and it comes with a cool handle.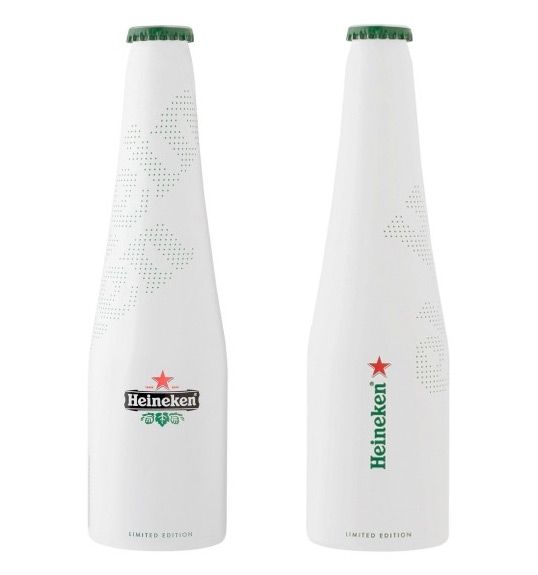 This is an old limited edition bottle from Heineken. A very cool design, especially for a brand usually highlights their green color.

Beautiful bottle of Sake, Ohmine Junmai Ginjo is the name. I have no idea what that means but I really like the bottle. If you want to see some other great Sake packaging designs I have made a list of that too. Check out 20 Great Sake Packaging Designs here.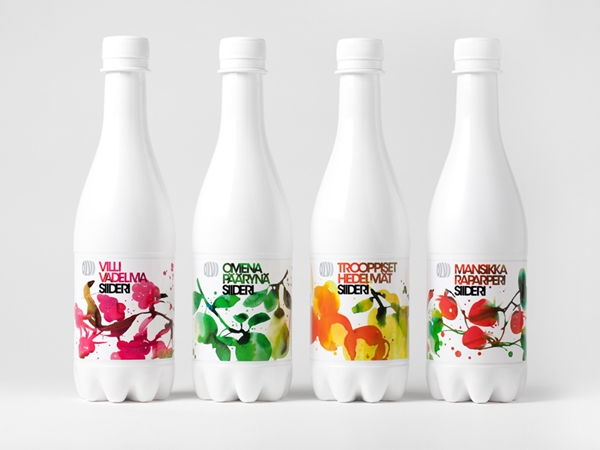 This range of Dry Cider comes from Finland. The packaging design is made by Bond, the brewery that makes these great ciders are called Olvi. An extra plus in this packaging are the great illustrations where they have played around with the colors.

Luxurious Olive Oil packaging from Spain, this is one of two bottles in this range. The other one is black and looks equally cool. (source)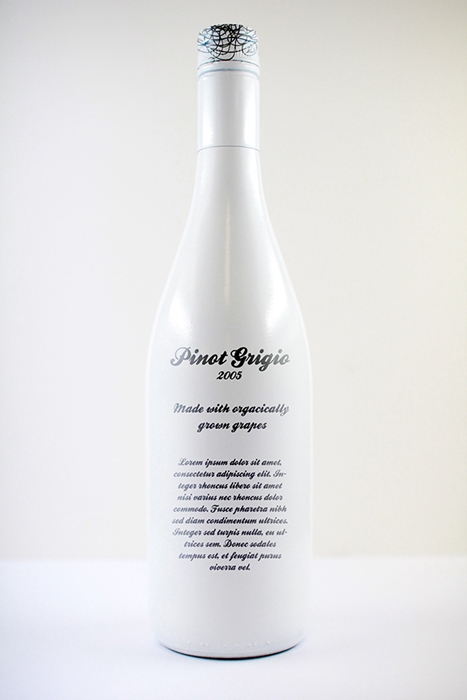 Wine rarely see any other colors besides green or white glass. White is a refreshing take on wine packaging. Most other wine designs plays around with the label. Here the entire bottle have been getting a cool design including some beautiful typography. The design is made by James Worton.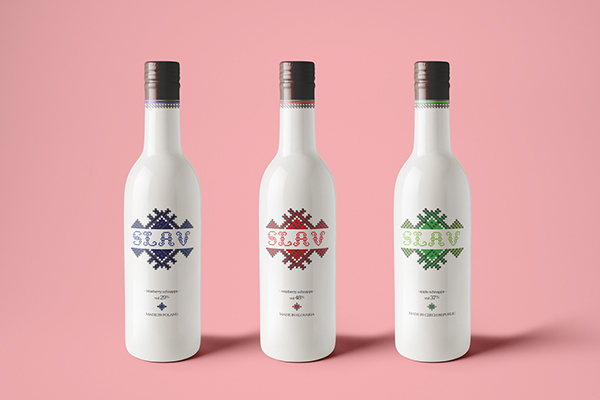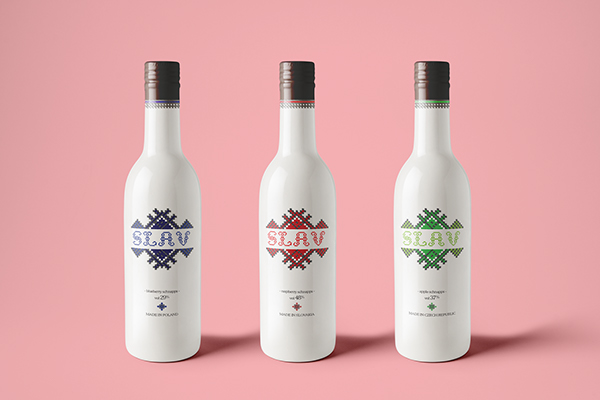 Slovakian Schnapps designed by Pavel Nekoranec. Slav means slave in Swedish so I don't know how great this would work in Sweden. But the design is really cool. The patterns that looks like stitches is inspired by traditional Slavic patterns.
Kong Harald, I haven't found out so much that I would have wanted about this packaging. I'm guessing by the name that it comes from Norway and that it is beer. The most important thing is that it looks good, and it does. (source)
Trinca Espinhas wine bottles, designed by Ricardo Belinha. Sadly this brand is fictional which means that you won't find this in your local store.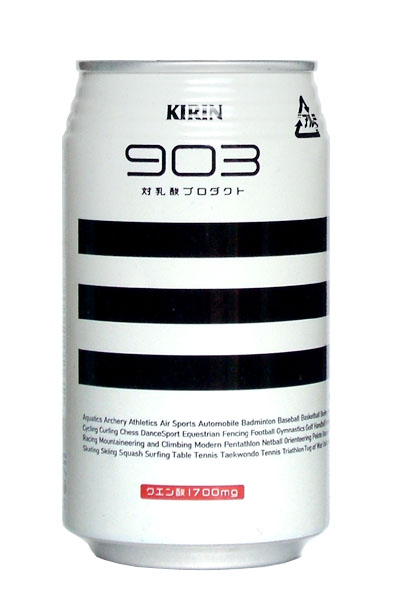 There is something about Japanese packaging that always makes me smile. This Kirin can is no exception. I have made a list that is focused only on Japanese food packaging as well. But first check out the other bottles here. (source)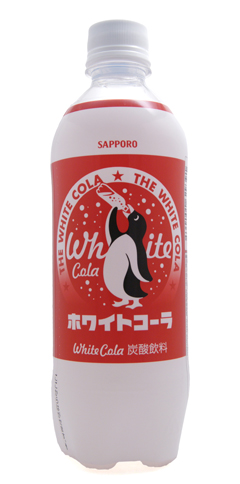 This is my personal favorite in this list. A semi rip off from Coca-Cola but done in a very charming way. I assume that this White Cola is more or less the same thing as Crystal Pepsi. (source)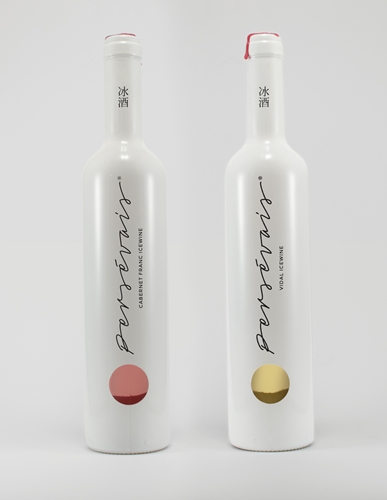 A very interesting product. This is icewine made by a Canadian/Chinese company that is marketing this product on the Chinese market. (source)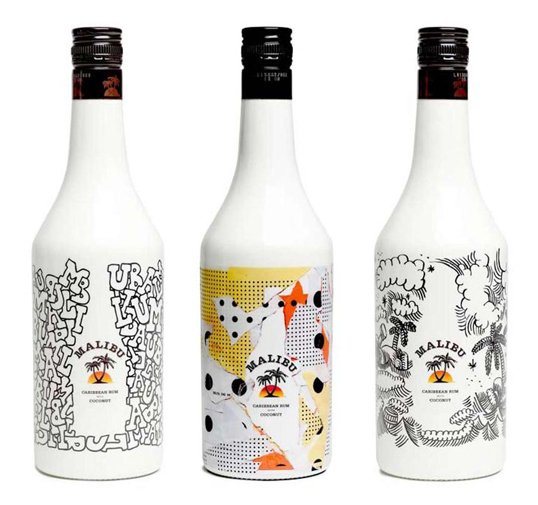 Malibu is one of the classic white packagings. I'm sure you've had one too many shots of this in your youth. If you haven't don't feel that you've missed out. These are not the original bottle but a limited edition that is no longer available. (source)