White Heat – Marco Pierre White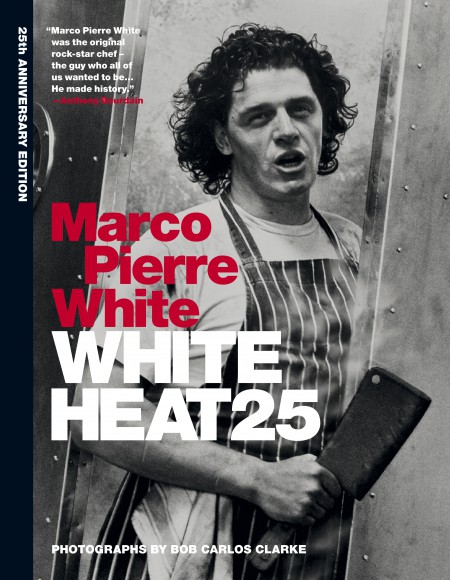 It's been 25 years since the original bad boy cookbook was released in 1990 and it has become a classic for any chef. If you were a chef in the 90's & 00's it is almost guaranteed that you either read or own this book. Since this has become such a classic it is now being re-released in a special 25 year edition by Mitchell Beazley.
White Heat could be seen as one of the starting points of our chef dominated world today where chefs have come out of the kitchens to become superstars. There were celebrity chefs before but none that had this attitude and bad boy stardom. So if you by any chance have missed White Heat, then it is the book to buy.
The anniversary edition of White Heat have new photographs from legendary photographer Bob Carlos Clarke and contributions from great chefs like Raymond Blanc, Mario Batali and Gordon Ramsay.
Marco Pierre White have also released an autobiography that is well worth the read, it is called "The Devil in The Kitchen" but was originally released under the title "White Slave". It is a great biography and lets you get the inside of being a great chef when it wasn't as cool as it is today.
Marco Pierre White was born in 1961 and was at the time the youngest chef ever to be awarded three Michelin Stars, as well as the first British chef to get three stars in Britain. During the time as a chef White trained future top chefs like Gordon Ramsay, Philip Howard, Stephen Terry and Eric Chavot among others.
In 1999 White decided to retire from the high end restaurant scene and returned his Michelin Stars. He has kept being a great personality in food and have released a number of cookbooks as well as running a wide range of restaurants like the Marco Pierre White Steakhouse.