The Whopper Donut Is Here, and it comes with a free slider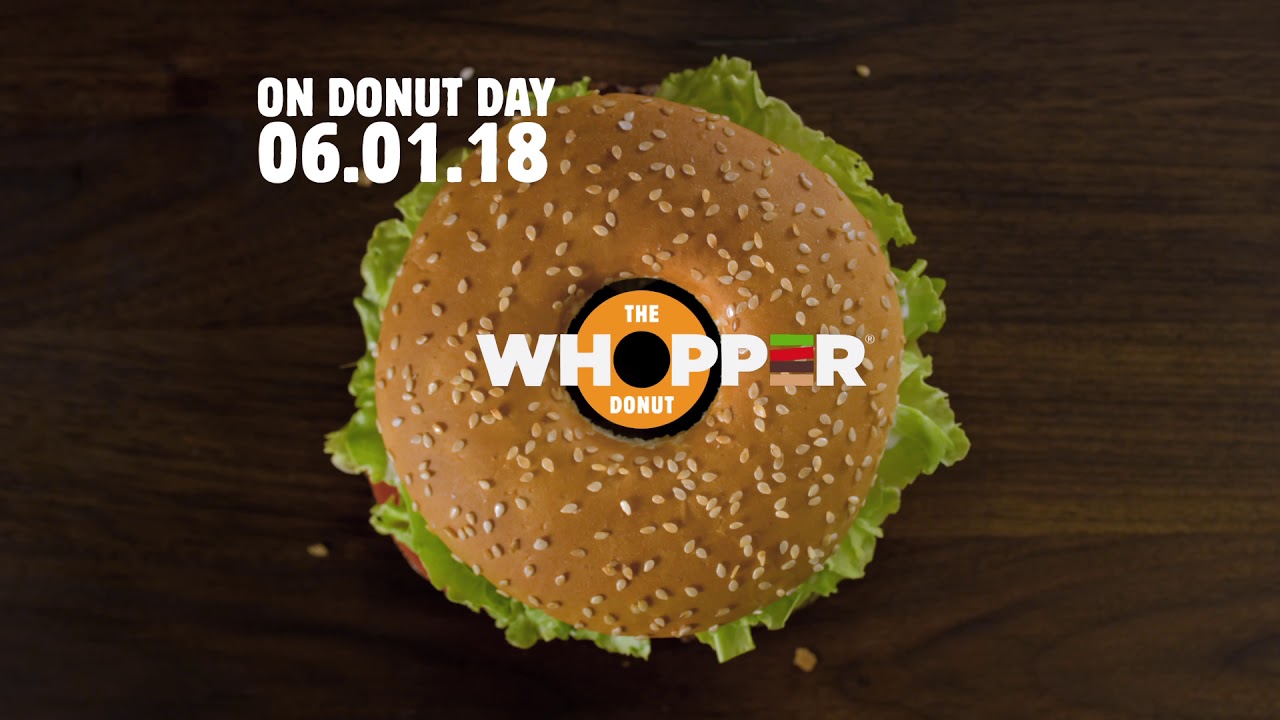 1st of June is National Doughnut Day or Donut Day if you prefer that. This year Burger King got into the game with a Whopper Donut, buy one and you'll get a free slider with it.
A Whopper Donut is maybe one of the last flavors you would crave when it comes to donuts. And this really isn't a donut either, it's a Whopper with a hole in it. The best part is, you can get one and you'll even get a free slider on the side. Or donut hole I guess.
You can see how the donuts are made in the clip above, by looking at the rings of who is making the burger donut you'll notice that it is made by the king himself.
Clever Move Burger King
National Doughnut Day has been getting more and more attention in recent years but the fact is that this day has been around since 1938. What I love about how Burger King does in with their Whopper Donut is that it's not a donut at all.
It's just a Whopper with a hole in it. And that's the clever move by Burger King. Picking up on something that people are talking about with what they've got. For things like this to happen and not just to stay at some meeting, you'll need people who are willing to act on fun ideas, not just to agree on that it is a good idea at the meeting. Burger King has proven that they are willing to stand out before.
To just name one example check out these fun fire ads from Burger King.
If you want to show your love for donuts besides eating a Whopper Donut on the 1st of June you can try this recipe.
For even more donut stuff I have a great list of donut packaging designs here and some awesome donut t-shirts here, enjoy!