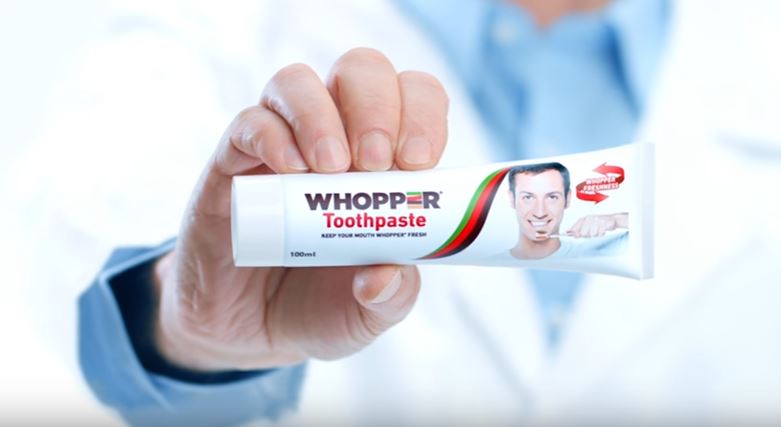 Burger King is releasing the Whopper Toothpaste, with it your breath will be Whopper-fresh all day long, check it out!
Whopper Toothpaste is exactly what it sounds like. A toothpaste with the refreshing taste of a Burger King Whopper Hamburger. Because who doesn't want the fresh flavor of hamburger bun, tomato, sauce and beef in their mouth all the time?
Most of course have called this fun ad from Burger King as the April fools day joke as it most likely is. Not as fun as the real thing but still fun I guess. Let's check out the full ad.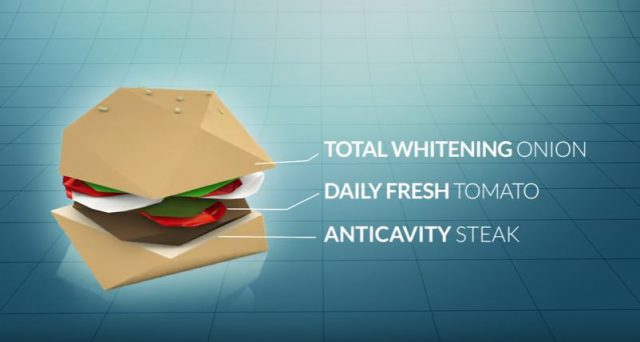 The Whopper Toothpaste Ad
This thing is hilarious. It follows the exact formula of every toothpaste ad you ever seen. First a problem occurs. In this case a man who hasn't brushed his teeth for two weeks because he wants to keep the nice flavor of Whopper in his mouth. Because of this his wife have left him.
Cue the solution, in this case a dentist no one ever heard of. Add some technology lingo and a close up of some sort of crystals, microgranules or in this case burgers flying around and protecting your teeth.
Of course there needs to be a dentist there as well. Who else are we supposed to trust if not an actor in a white coat who says this is the greatest toothpaste ever. But the Whopper Toothpaste is not the only health or beauty product out there.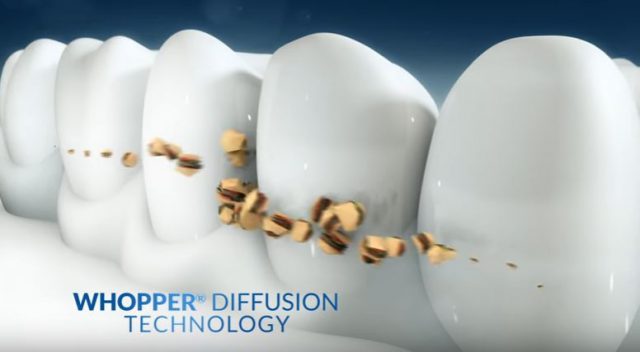 Other Similar But Real Products
As far as I know there is no real Whopper Toothpaste but some companies have taken health and beauty products more serious. To name a few examples I covered here at Ateriet check out these products.
Brooklyn Brewery Soap – Brooklyn Brewery has a beer soap that is a real product, read more about it here.
Carlsberg released a beer shaving kit and have had a full shampoo line out. Sadly they are all sold out by now.
Swedish agency Snask did release a Shower Beer not that long ago. That beer is meant to be drunk while showering, probably the best idea for all of these products.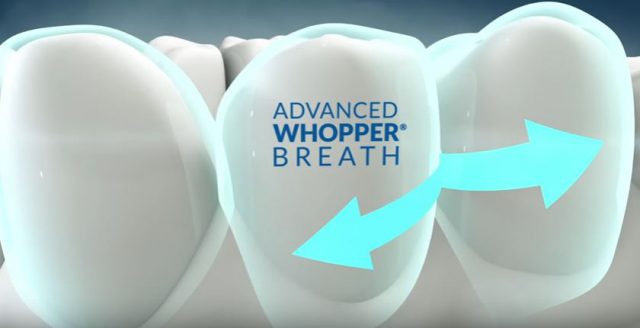 Tags: ad, april fools day, burger, burger king, fun stuff, hamburger, toothpaste