A Wine Bottle With a Message – 50 Reasons 30 Wishes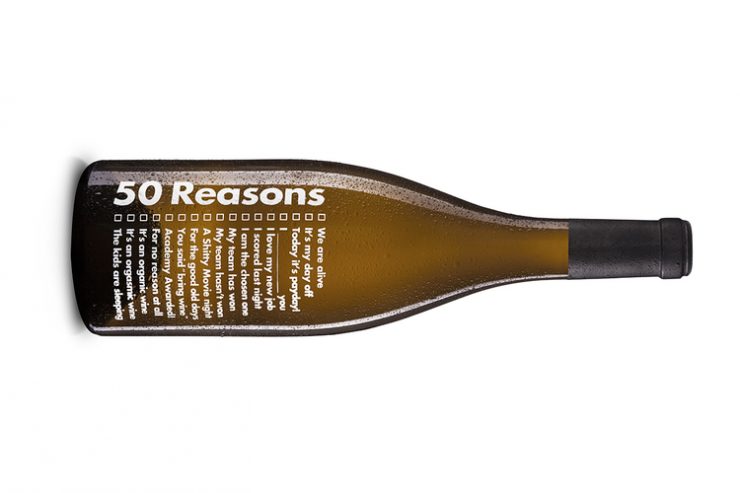 50 Reasons 30 Wishes is a wine bottle that gives you the opportunity to check boxes which give whoever you're giving the bottle to a message. Check out this clever design.
A wine bottle with a message? Feel like giving a more personal wine bottle with a message as your next dinner party gift? Well, then this is the solution for you, 50 reasons 30 wishes lets you check boxes on the actual wine bottle that will send a message to whoever is getting the bottle.
Wouldn't it be more fun to send a bottle saying "I wish you a great day in the garden" than handing over the normal Chablis you always keep giving? Of course, you would, so get shopping.
50 reasons 30 wishes are available in a range of countries. The wine is produced in Spain using only organic grapes and is available in red with a Tempranillo or as white using Sauvignon Blanc.
The wine bottles are designed by Derrik Neleman and Albert Virgili Hill and it is worth checking out their pages as well.
For more great wine packaging do check out my full coverage here. I especially recommend this list of Wine Typography Bottles, 30 great looking ones.