Wine Flavored Chocolate In A Great Looking Packaging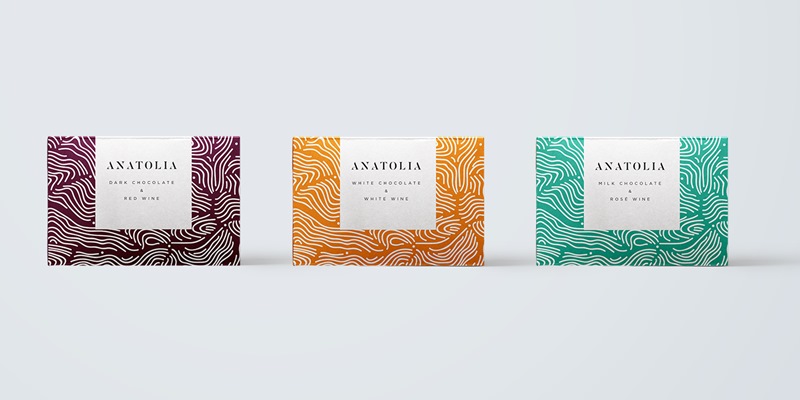 Check out this fictional Wine Flavored Chocolate Packaging design. Not only does the product combine two great things, it also comes in a great packaging.
This wine flavored chocolate comes in a great packaging. The brand is sadly fictional but things look great. The chocolate is called Anatolia and it combines two great things. Wine and chocolate. Luckily there are other real brands that combines chocolate and alcohol in a number of ways so let's focus on the packaging design from now on.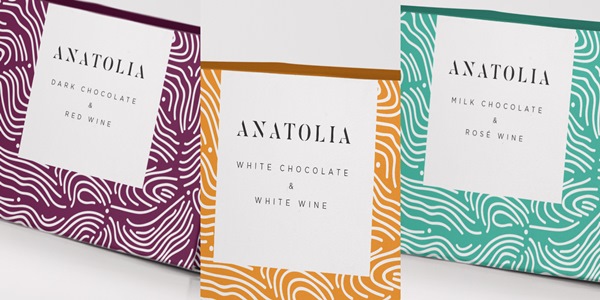 The Packaging Design
The design is quite simple. A one colored box with a white label where the product name and flavor is written. The background is not just one color, there is also a white lined pattern in the color.
There are three different flavors and designs. The only thing that separates them is the colors. A dark red for red wine with dark chocolate. Orange for the white wine with white chocolate and a green one for milk chocolate with rosé wine.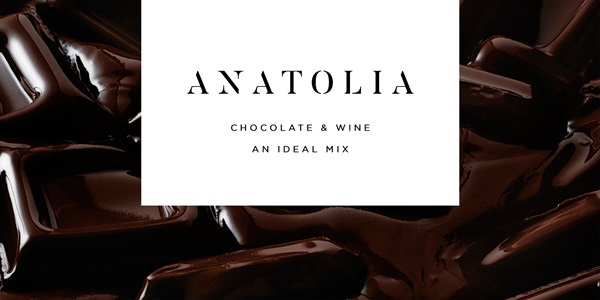 All in all it looks fresh and cool. Works great for the product and if it was real I sure would have tried a box.
The design is made by MCarmen Ruiz Alcocer from Madrid. Great job!