Wine for Cats is now available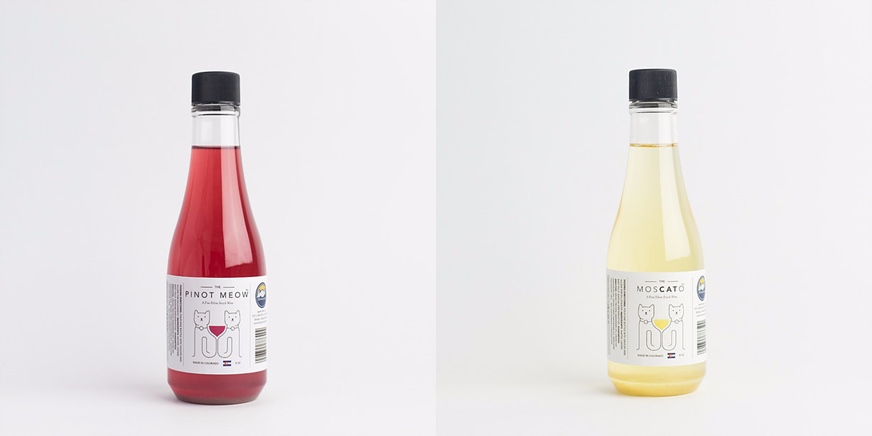 Wine for cats is now on the market. That's right, treat your cat to a bowl of The Pinot Meow or maybe a sip of The Moscato Special.
Wine for cats seems so obvious. Or does it. Well it doesn't really matter because now it is available. That is right, a company called Apollo Peak have come up with a full collection of wine for cats and you can get it online. You shouldn't be sipping that glass of Chardonnay alone without treating you cat to a sip or two as well.
Trouble is cats are not that into alcohol. According to Apollo Peak it is because they tend to make bad decisions and do things they don't necessarily remember the next morning. Unlike their humans, of course. The cat wine is made out of organically grown catnip, beets and natural preservatives.
The wine is available in select pet stores and online but only ships within the US. For more info check out the Apollo Peak website.