For some reason there is now Wine Hair Products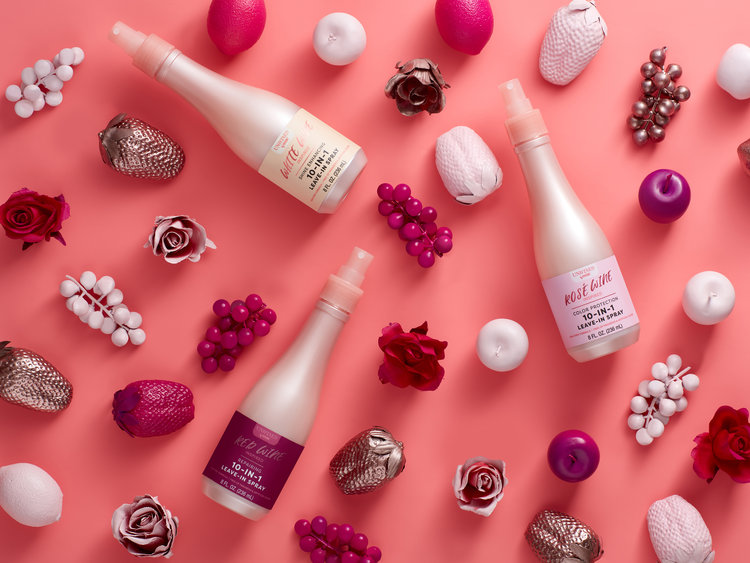 I'm not really sure why but it turns out that there is now Wine Hair Products available. For the ones who don't already have enough wine in their lives. 
So Wine Hair Products is now a thing I guess. The brand of this new line of wine-inspired products that include far more products than what you might think is called Unwined by Hask and is out now.
It comes with quite the list of products in three different categories. Just like in the world of wine.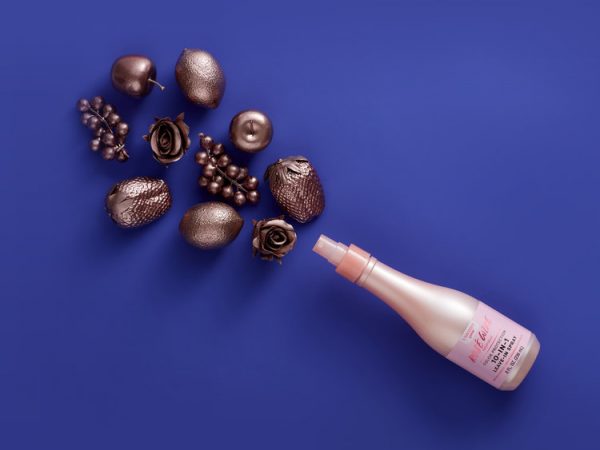 We have the White Wine Inspired Collection that offers a Sauvignon Blanc Deep Conditioner. A Pinot Grigio Deep Conditioner and a White Wine Shine Enhancing spray. And that's just the white wine collection.
The other two collections are of course the red wine hair products and the rose wine hair products. For some reason, I can't seem to find any wine shampoo. I guess they decided to leave the shampoo using wine lovers hanging?
The Packaging
The packaging for the wine hair products comes in two different solutions depending on the product. The spray products come in wine bottle shaped plastic bottles. The conditioners come in envelope bags, perfect if you're using all of it at the same time. I guess that is the point.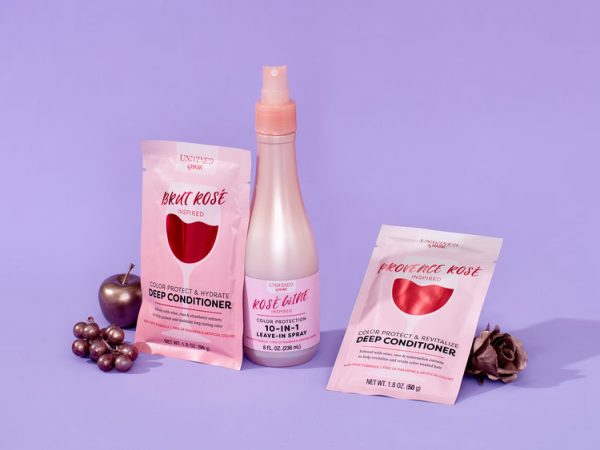 More Beauty Food Products
This is far from the first product of this type. I've previously featured both the Brooklyn Brewery Soap, the Whopper Toothpaste and The Shower Beer. Carlsberg has also ventured into the beauty market with their beer shampoo and shaving products.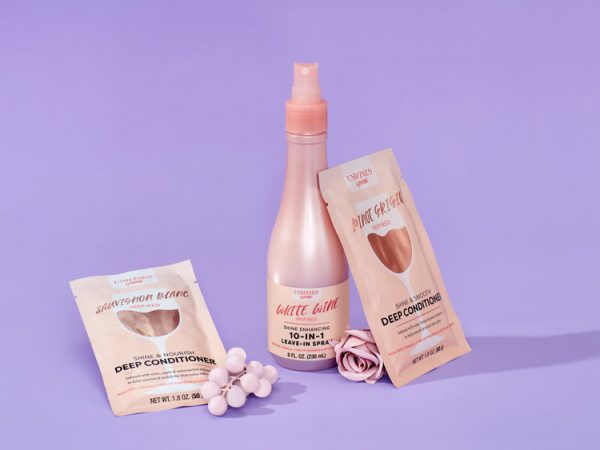 What's fun about this is that most other food beauty products have been aimed at men this is finally something aimed at women. Even though it could have been less obvious I guess. This is also one of the first I've seen that isn't just a fun marketing campaign for a real product (usually beer) but actually a beauty product that is mixing things up. And yes, the products actually have some wine in them.
More about Unwined and where you can get it here.