Wink – modern and sassy packaging design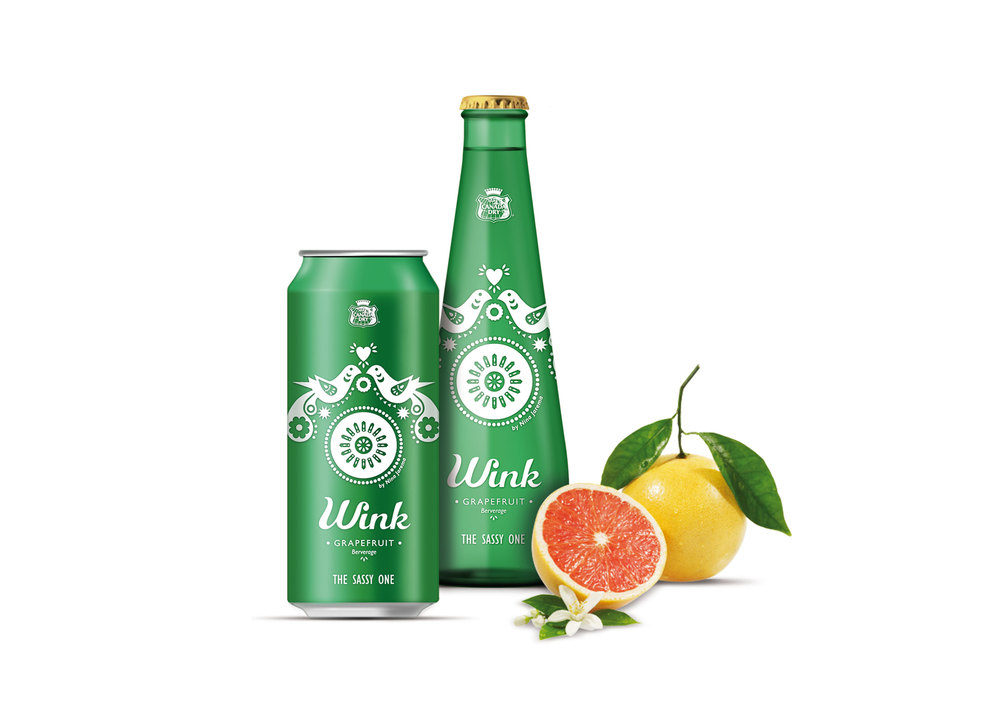 The old brand Wink has been given a well-deserved redesign by two design students. Check out this great bottle packaging design, and compare it to how it used to look.
Wink is a grapefruit based drink owned by Canada dry and was marketed as "The sassy one" and had most of its success in the 60´s and 70´s. Since then Wink has vanished and it is unsure if it´s available at all. There are some sources online that say it can be found in some states in the US, but the best bet would probably be to visit a good soda store. If you can´t find Wink you´ll always run into something equally interesting.
All of this did not stop two design students who made the stunning design above, I think they have modernized it completely and the new version is way sassier than the original in my opinion. The students are Miriam Vilaplana and Eva Aria Brena and this stuff look good. Too bad you won't find it in any stores.
For more great food packaging design you can check out my full coverage here. If you're looking for bottle packaging specifically head over here.
Here's how the old design used to look. I do think that this version is quite charming as well. It would be fun if this bottle would be launched as a limited edition. The more modern version can be found below.