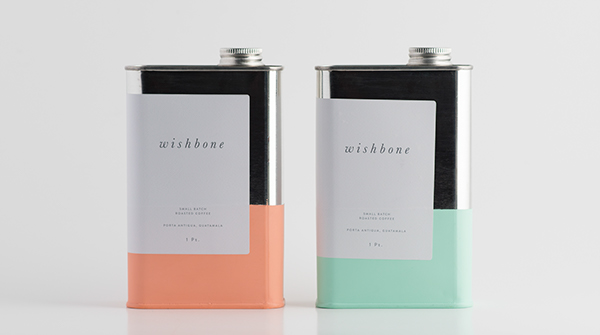 Check out the very cool design for Wishbone Coffee Packaged in a metal oblong can. You've might seen something similar here not long ago.
Check out this Wishbone Coffee Packaged in a metal oblong can. With great use of the industrial look that comes with the oblong can they combined with some bright yet soft color palette. Each can is hand dipped to give the bottom part a set of paint and then finished off with a clean and elegant label.
The project was given to the Canadian design studio Also Known As by themselves. The idea was to create a new challenge and to re-imagine how coffee is normally packaged. The benefits of the oblong metal can is many. It looks great, it can be closed with an airtight seal and it looks like no coffee packaging you've seen before.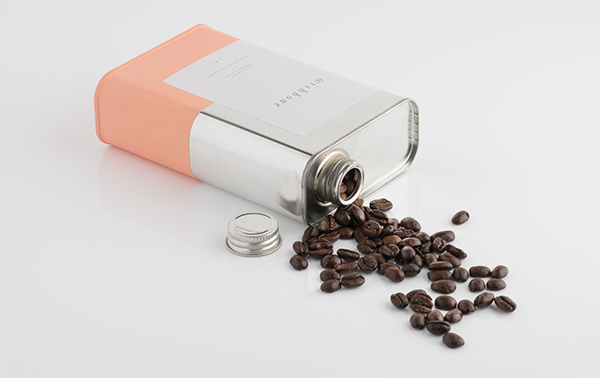 Now this sounds very familiar, especially if you've been checking out any of our previous packaging projects that we featured here at Ateriet. The project I'm thinking about is for Stillhouse Moonshine.
Stillhouse also comes in a oblong can but feels like a more logical choice of drink to be packaged in a oblong can, but as it turns out the Wishbone Coffee project was made before the one for Stillhouse so I guess they won when being first but overall I do like the Stillhouse project better.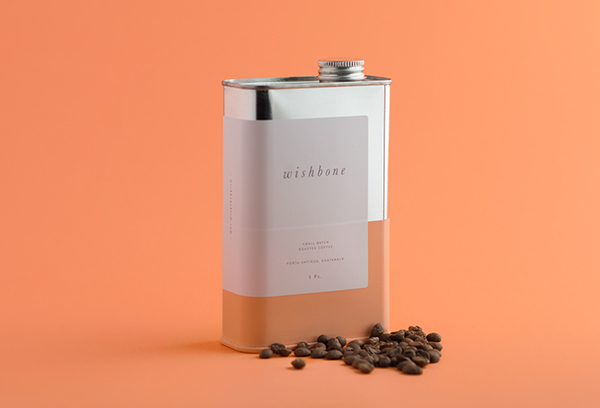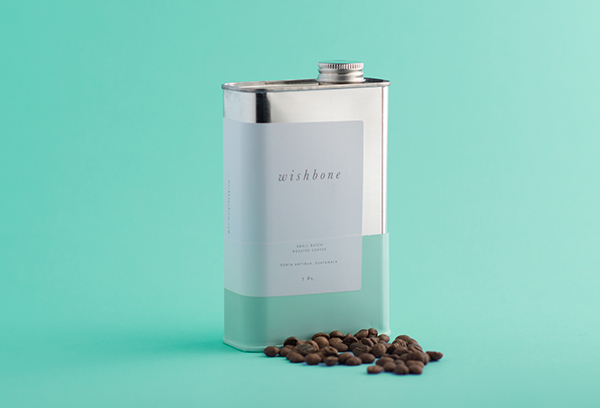 Tags: canada, coffee, coffee packaging, metal, oblong, packaging, stillhouse