This Artist Made 365 Wooden Spoons In One Year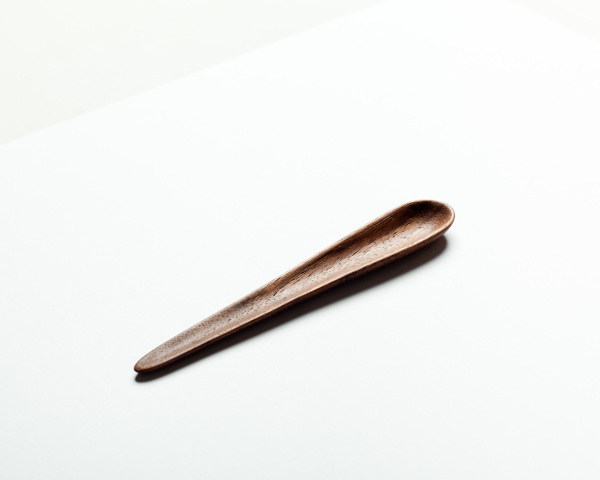 This Norwegian wood artist set out on a project in 2014. From April to April he would create 365 Wooden Spoons in one year. Now the year has past and there are some amazing wooden spoons to see.
Have you ever tried making wooden spoons? It's not that hard. You simple start out with a piece of wood. Carve the sides so you'll eventually get it handle shaped. Then carve one end of the object in to a mini bowl. Then sand it and start eating. At least that's how I'm guessing it would work. One who really knows how to do a wooden spoon is the Norwegian wood artist Stian Korntved Ruud. He spent the better part of the last year making wooden spoons, almost 365 to be exact.
From the middle of April in 2014 until the same time in 2015 Stian made one new spoon in wood each day. Not the same looking spoon, each spoon has its own design, uses its own type of wood and is made in a different way. The only thing that the 365 spoons have in common is that they all look amazing.
How To Make Wooden Spoons For a Year
Making the same thing for a long time is one of those clever ways of challenging your creativity. That's exactly what Stian did with his project. By repeating production every day for a long period you'll eventually challenge the functions and aesthetics of spoons.
All the wooden spoons are made with hand tools using traditional methods to fully be able to see the growth patterns and structure of the tools. Stian also posts all his spoons on Instagram and have been gaining fans from all over the world who just as we admire his skills.
If you enjoy the work by Stian you should check out more of his great wood work on his homepage. The project 365 spoons have been sold to the KODE Gallery in Bergen, Norway.