Worlds largest Gummy Bear?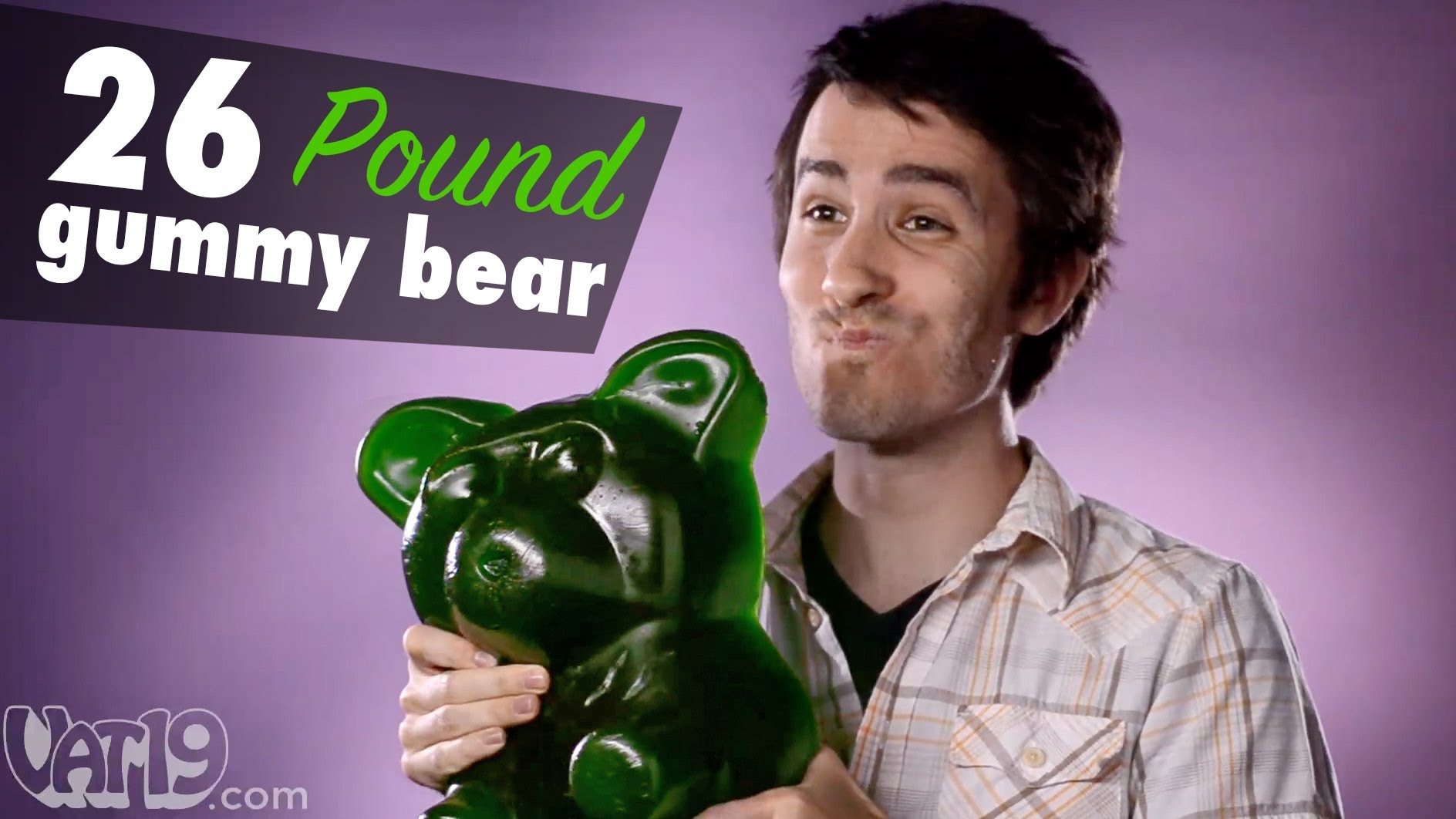 Is this enormous 26 pound / 11,8 kg Gummy Bear the largest in the world? It is at least one of the biggest and the great thing about this one is that you can order one today! The Gummy Bear is available at Vat19 and when you get your Gummy Bear delivered you can feast on its 32.000 calories, fill its tummy with 34 oz / 1 liter of liquid or cut it up into 265 snack sized servings.
But that not the only gummy thing you can get at Vat19, in the video below you can take a look at the Gummy Skull. A human sized cranium made of delicious candy and will be the perfect gift for the next Halloween party.