The XOCO Chocolate Printer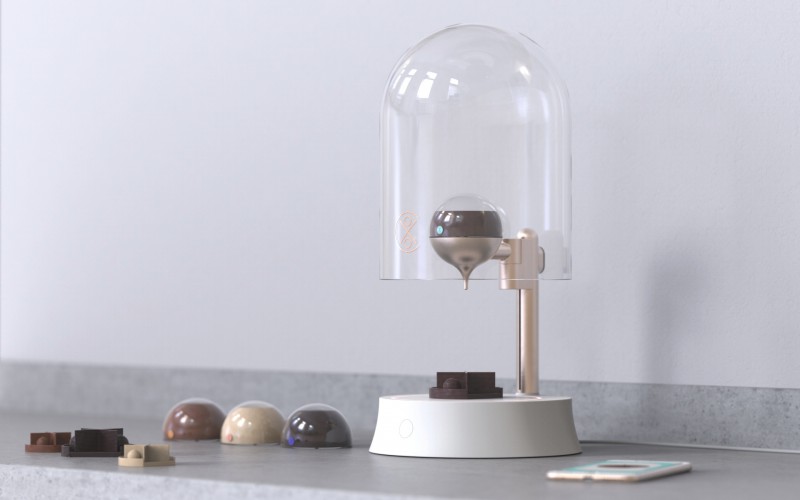 The XOCO Chocolate Printer could be the printer that makes me actually want one of these gadgets. Main reasons why is that it prints chocolate and looks cool, check it out.
I never really cared much about 3D-printers when it comes to food but The XOCO Chocolate might just be the printer that makes me come around. The idea is for restaurants and serious hobby cooks to entertain their guest with this cool chocolate printer.
What is mainly different with the XOCO Chocolate Printer is the looks, because it does look absolutely stunning and I would have no problem getting my chocolate served from it at a restaurant or at home. Especially since it looks while printing as well. You can see it in action in the video below.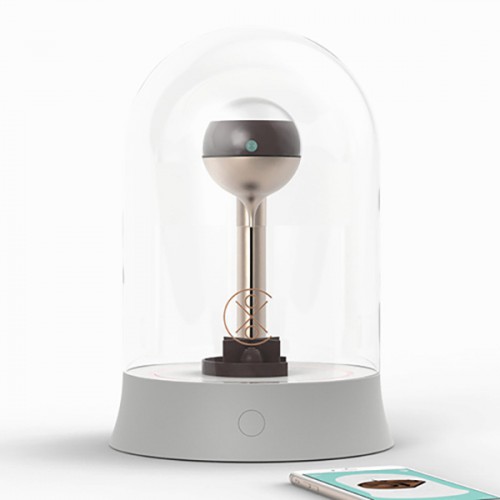 Since this is a modern gadget it also comes with an app where you can create any object you want to print and then send it to the printer and wait.
The printer is designed by Michiel Cornelissen and you can read more about it here. Only sad news is that the printer is not available to buy just yet.
xoco chocolate printer from Michiel Cornelissen on Vimeo.
The XOCO 3d-printer is based on a polar coordinate system with a rotating build plate and a single pillar from which both printhead and glass cover are suspended. Everything in the design contributes to giving the process of printing a visually open impression, adding to the experience of creating your customised sweets. Special attention is given to the interactive aspect of the process with a glanceable multicolour LED ring guiding the user through the printing process. (www.michielcornelissen.com)