Yes you can wash your hair with Carlsberg Beer Shampoo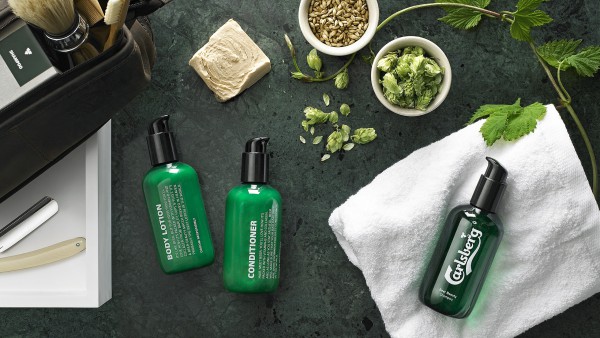 Wash your hair with Carlsberg Beer Shampoo.
Yes it is true, Carlsberg Beer have launched a beauty series for men. The series of products consists of shampoo, lotion and a conditioner each contain half a liter of Carlsberg Beer that have been freeze dried and then mixed into the products.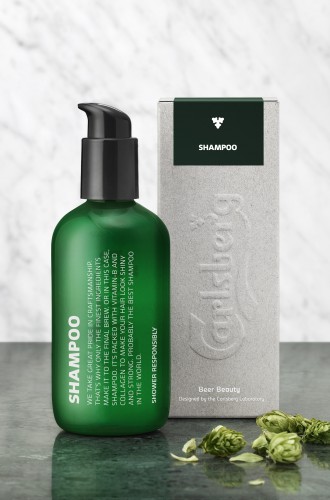 The main ingredients in beer, barley, hops and yeast are all rich in vitamin B and silicum which are said to have beautifying effects on both hair and skin.
Also a survey by Epinion about men's grooming habits have shown that not only do most men groom on a daily basis they also miss having more products made especially for men. You can read more facts on the grooming habits of UK men below.
The limited edition beauty series is available in Carlsberg's shop and through special events and consumer promotions.
Fun Facts about Men and grooming in the UK
The survey is conducted among UK men age 18-40
65% of UK men are daily groomers.
98% of UK men grooms at least 1-2 times a week.
58% of UK men spend more than 15GBP a month on grooming products
23% of UK men spend more than 35GBP a month on grooming products
40% of UK men use their girlfriends'/wives' grooming products on a weekly basis
43% of UK men who drink Carlsberg miss grooming products made especially for men
67% of UK men who drink Carlsberg would buy grooming products made from beer
About Carlsberg Group
The Carlsberg Group is one of the leading brewery groups in the world, with a large portfolio of beer and other beverage brands. Our flagship brand – Carlsberg – is one of the best known beer brands in the world and the Baltika, Carlsberg and Tuborg brands are among the eight biggest brands in Europe. More than 46,000 people work for the Carlsberg Group, and our products are sold in more than 150 markets. In 2014, the Carlsberg Group sold 122 million hectolitres of beer, which is about 37 billion bottles of beer.
About the Carlsberg Laboratory
In 2015, the Carlsberg Laboratory is celebrating its 140th anniversary. The founder of Carlsberg, J.C. Jacobsen, set up the Laboratory in 1875. In 1876, it was established as part of the Carlsberg Foundation, consisting of a Department of Chemistry and a Department of Physiology.