You can see how this Gin Tastes by looking at it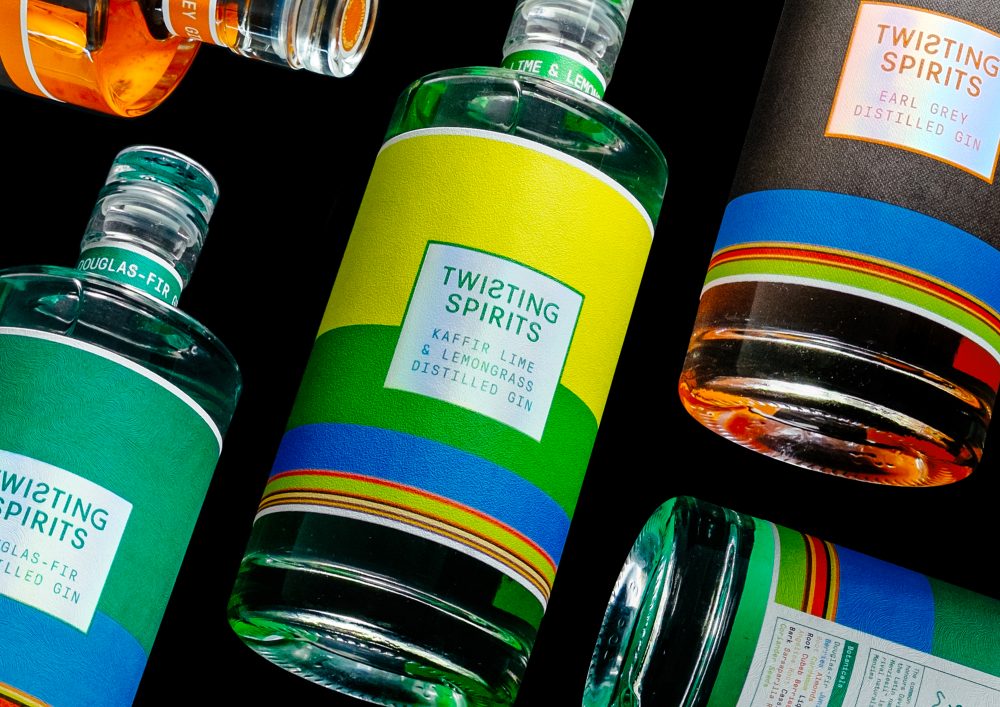 The Twisting Spirits gin has something very unique. You can see how this Gin Tastes by looking at it, do check out this clever and great packaging.
How about taking a look at a gin bottle and getting an idea how it tastes? How does that even work and does it work at all? I do think it does, or at least that you can get a good idea by looking at the gin from Twisting Spirits.
How does it work?
Here's the idea that design agency Lyon & Lyon came up with. First, let's find out what is in the gin. Well, what is in it flavor-wise that is. Most of what is in gin is actually the spirit. But besides that, which herbs and spices bring the flavor?
Lyon & Lyon open-sourced the ingredient data and then they created colored bars, you know like in a regular diagram. The more flavor from a specific ingredient the bigger the bar. That diagram got squeezed together to look like something that sort of reminds me of the striped designs from Paul Smith. For more packaging designs that use great looking stripes do check out this collection.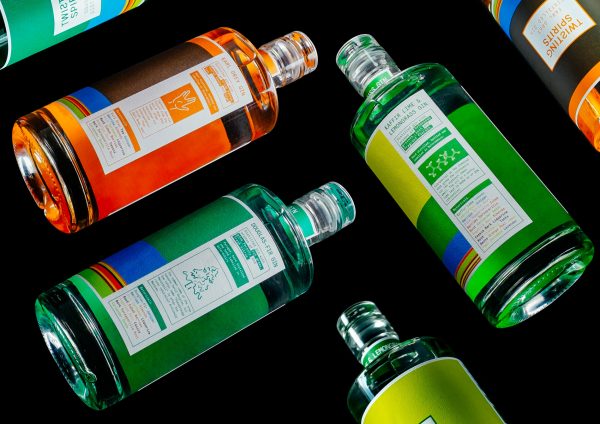 This serves two purposes. First, it looks amazing. Secondly by looking at the label and checking which color represent which flavor you will get an idea of how this gin tastes. That's not an easy task for a clear liquid. But I think that Lyon & Lyon have come as far as you can without actually offering samples.
You can feel it as well
If that's not enough they also printed these colors on an embossed label. The embossing is slightly different depending on the flavor so not only can you see the flavor, you can feel it as well.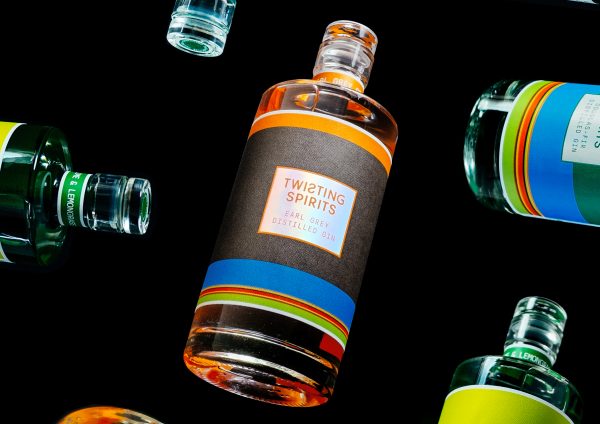 The Gin
The gin is called Twisting Spirits and it comes in three different varieties. Douglas-Fir Distilled Gin, Earl Gray Distilled Gin, which I would absolutely love to try and lastly a Kaffir Lime and Lemongrass Distilled Gin.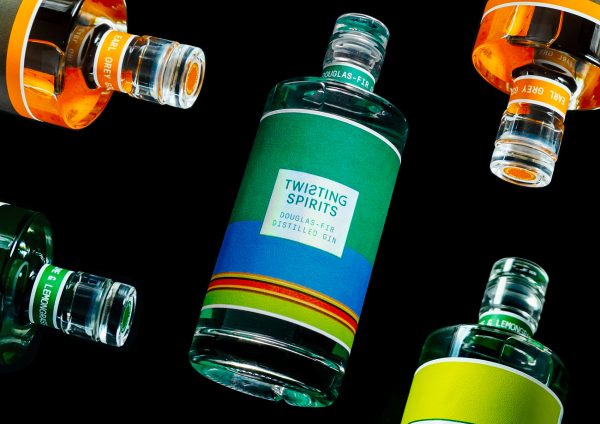 Why I Love This Design
Honestly, what's not to love. Everything about this gin packaging is great. Bold colors, a great looking bottle, extra information about how it tastes for the consumer and an idea that really do stand out among the competitors. Great work by Lyon & Lyon.
Come to think of it I have a collection of 20 other great gin packaging designs here, check those out as well.