Zhuli-Buli – Oddly Satisfying Chocolate & Art Project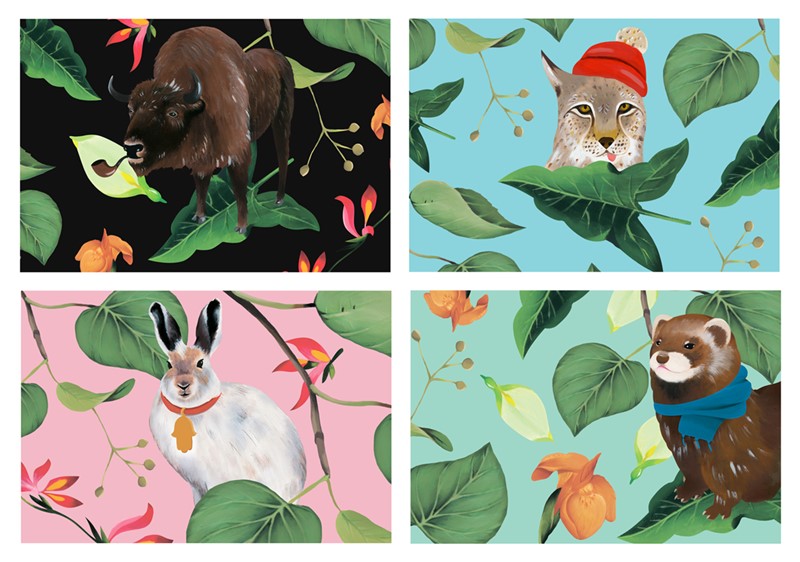 This Oddly Satisfying Chocolate Packaging is part of a bigger project called Zhuli-Buli, or once upon a time. With artful mashup illustrations of endangered animals and plants the creators Nastya Ptichek and Yova Yager have made something you should check out.
It looks like a fairy tale, but this oddly satisfying chocolate packaging is just a small part of Zhuli-Buli or Once upon a time. The project is a packaging and a café interior design project at once.
Ukrainian designers Nastya Ptichek and Yova Yager created this project for Kley Design. The inspiration came from The Red Book of Ukraine. The Red Book is a book that lists all the endangered animals and plants in Ukraine.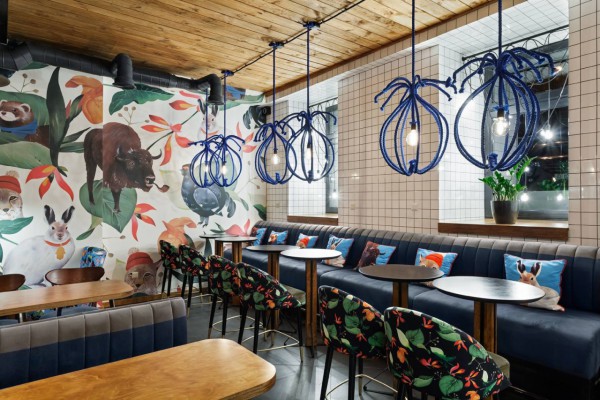 Nastya and Yova turned these animals into fairy tale illustrations that is oddly satisfying. The design is used in the interior of a café, both on the walls and for the furniture and in the beautiful chocolate packaging.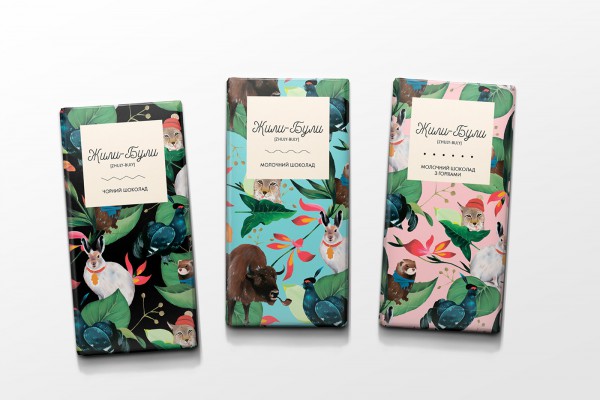 The Thougtful Design of Zhuli-Buli
But not only does it look great. There is also hidden messages in the illustrations, read how each animal represents something in the text quoted from the project below.
"The fresh interior suggests that the characters live on wallpapers, chairs and cushions, attracting the customers' attention not only to their original appearance, but also to reasons that lead to the extinction of these particular fauna and flora species".
"That is why, a bison is depicted with a pipe, a part of which is made of its horn; a lynx is wearing a hat with a fur pompom; a hare is associated with a rabbit's foot, the symbol of good luck, but in order to avoid bloodshed, there is a hand of Fatima on the hare's neck – also the symbol of fortune; a polecat symbolizes a fur collar, which is why he is depicted in a wool circle scarf. As for the black grouse, among the reasons for its extinction is a comprehensive list of human's needs – consuming it as food or using in décor.
That is why we see him wearing a beret with his feather. In addition, pictures show us plants that are dying out. They are more difficult to recognize as they are not as familiar to our eye as the animals are.  As we know, everything in nature is intertwined, so the disappearance of one species of plants may cause the disappearance of a certain species of animals".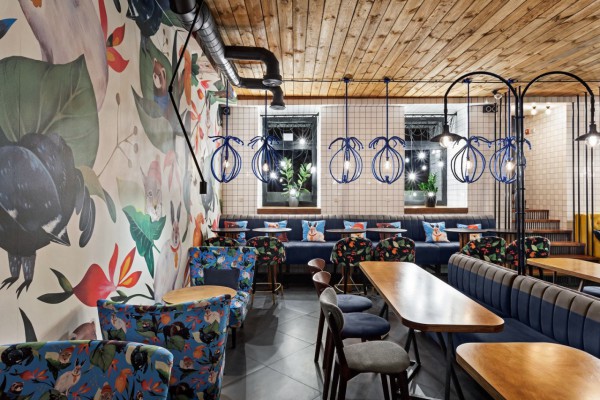 The Zhuli-Buli project targets three problems at once. Raising awareness of the engendered animals and plants in Ukraine. Supporting environmental institutions and animal shelters by using some of the raised money from sold products to the project. And lastly inviting other artist to collaborate with the project. Not a bad thing at all.
I love this project and wouldn't mind one of those chairs and some chocolate to go with it.