Apple and Fennel Coleslaw Recipe – A great side dish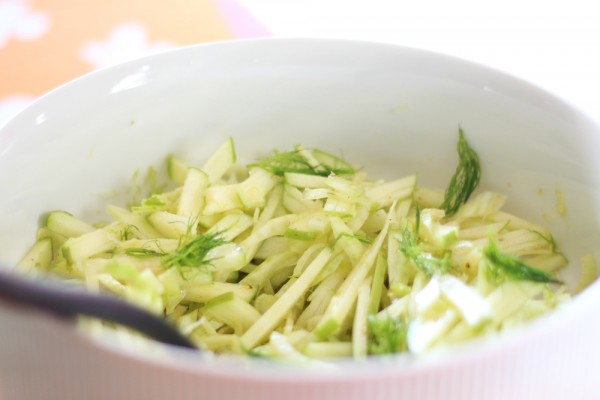 Learn how to make a Apple and Fennel Coleslaw with this simple recipe. It's a great recipe for a fresh coleslaw that can be used as a side for almost everything.
This Apple and Fennel Coleslaw is a classic in our house, we serve it with all sorts of dishes like grilled meats, sausages, fish, tacos and burgers. You can also use this as a base for a bigger salad.
The two main ingredients are Granny Smith Apples and Fennel. For our American readers fennel might be called Anise in stores. All you do is cut the apple and fennel into thin strips and marinate it with oil, vinegar, lemon, salt and pepper. It is a very fresh recipe for coleslaw so don't expect to get the regular mayonnaise packed coleslaw. This is something much fresher but you can of course serve it to everything you would serve a regular coleslaw.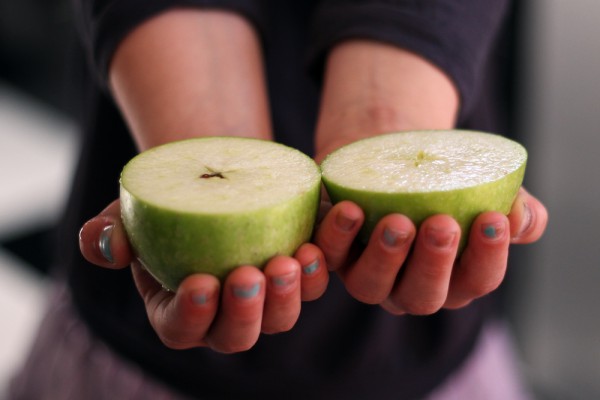 Apple and Fennel Coleslaw
Side dish, serves 4-6 people
2 Fennels
2 Granny Smith Apples
3 tbsp Olive Oil
1 tbsp Apple cider vinegar
1 lemon
black pepper, salt
Split the fennel in half and cut away the root which is located in the bottom of the fennel. Slice it thin and add to a bowl. Split the apples and remove the seeds. Cut the apples into thin strips and add to the bowl.
Add the olive oil, apple cider vinegar and squeeze in the lemon. Season the salad with salt and pepper.
You can eat the salad straight away but I think it gets better if you leave it for a an hour or so before serving. This also makes the fennel a bit softer.