Homemade Applesauce – How to make your own!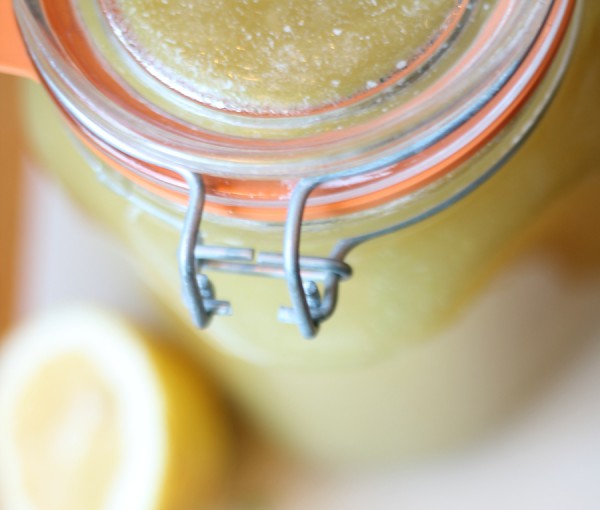 Don't you just love applesauce? Well then imagine getting some apples and making your very own, doesn't that sound like a great thing? Trust me, it is and it is so easy to do, let's make some homemade apple sauce!
Hey, I think I just caught your interest, that's great! Now let's talk apple sauce. This condiment is a classic for me and I always keep a jar in the fridge and love to use it on porridge, granola, overnight oats, and all that great-tasting and healthy stuff.
The great thing is that making your own is really simple and it so much nicer to have something you've made yourself or even with your own apples if you are lucky enough to have a tree in your garden. If not, maybe ask around, people with apple trees can usually spare a few for a friend.
About the recipe
In this recipe, I have kept things very basic and not used any preservatives. This was because I only made a small batch and once it's cooked I use it every day, hopefully you will too. You can of course use preservatives if you want to make a bigger batch and want to store it for longer. Or you can pasteurize the jars in boiling water and thereby make it last longer without using any preservatives.
While we are talking about recipes I have loads of more apple recipes here, check them at out as well.
What kind of apples to use?
You can use any sort of apples, you might have to adjust the amount of sugar if the apples are very sweet or sour. Just make sure to remove seeds, bad spots, or any damaged parts. In many recipes, they say you have to peel the apples but if you make the sauce in a blender it is not necessary.
In my basic recipe for applesauce below, I have used the skins of the apples and it works great. It is also less time-consuming. Just remember that if you use the skin of red apples you will get red applesauce. Not necessarily a bad thing, it looks kind of cool and it will make your applesauce the most talked about, who wouldn't want that?
Can I add any other flavors?
You can add a ton of flavor to the applesauce, use things that you would normally pair with apples. Some ideas can be rosemary, vanilla, black pepper, cinnamon, cardamom, and ginger.
Applesauce recipe
This is my basic recipe for applesauce, as mentioned I used bright apples with the skin on.
4,4 lbs / 2 kg apples, cut in chunks, seeds and damaged parts removed
0,8 cups / 2 dl water
2 tbsp ascorbic acid
2,2 lbs / 1 kg sugar
Add the apples and water to a pot and bring it to a boil. Let it simmer until the apples are soft. Mix the apples until they are smooth in a blender and then put back in the pot and add the sugar and ascorbic acid and bring it to a boil.
Then carefully pour the sauce into clean glass jars, but be careful. You don't want to spill hot apple sauce on yourself, that sure is painful.
Close the lids and let the sauce cool off at room temperature at first, once it cooled down after a few hours you can chill it. It will keep at least for a week but almost certain for longer. If you choose to use preservatives or pasteurize the sauce it will keep much longer.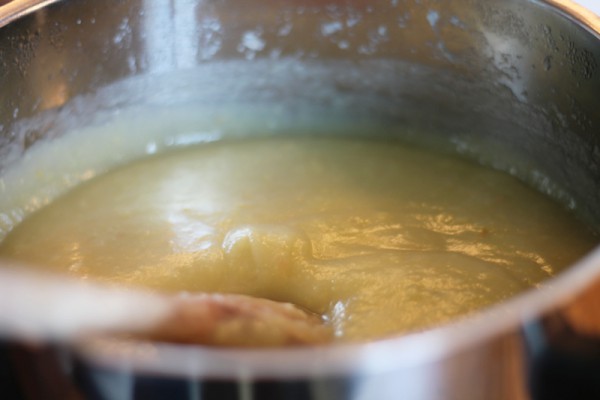 How to serve applesauce
You can serve the applesauce to porridge, cereal, and granola. It is also perfect for any roast. You can also add to glazes or sauces that you can use for barbecue. Mix it with barbecue sauce and brush ribs on the grill. But only your imagination is the limit.