Full Guide To A Horse's Neck – A Classic Cocktail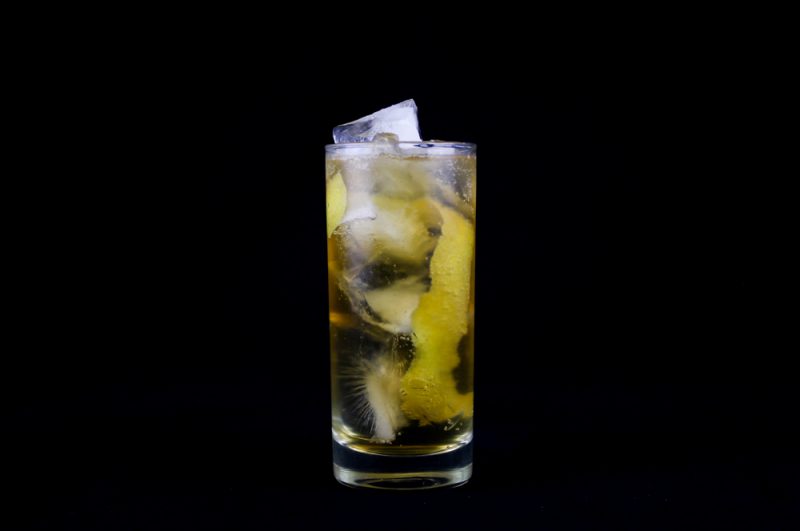 Today it is all about the Horse's Neck. A classic cocktail that dates back to the late 1800's, learn all about it in our Full Guide To A Horse's Neck.
The Horse's Neck is one of those classic cocktail. Like most classics it's simple, delicious and comes with a history. I will let you know how to make what I think is perfect one but first let's check out some history of this classic cocktail.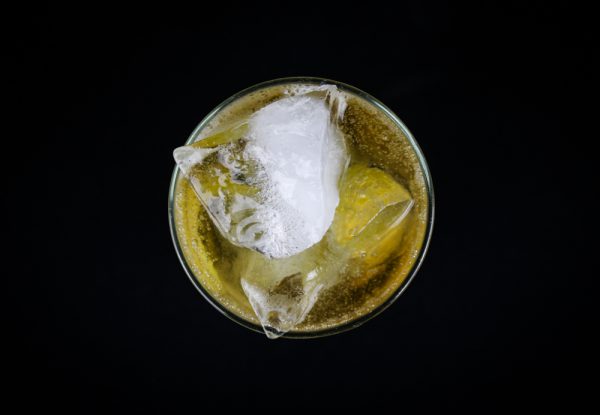 When was the Horse's Neck invented?
Like with many classic cocktails the history is a bit unclear. What I can say for certain is that from the beginning is was a non-alcoholic drink. I know that sounds scary but eventually it turned into what we love today.
The non-alcoholic version which is only ginger ale, lemon and ice dates back to the 1890's. But luckily by the early 1910's bartenders had figured out that if you add bourbon it will be better. This also turned the drink into a Horse's Neck with a Kick or a Stiff Horse's Neck.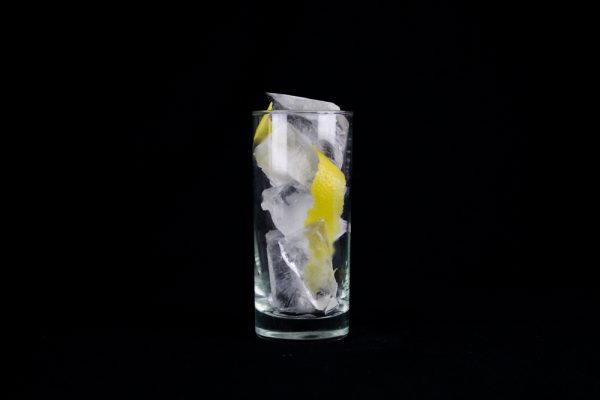 Since the original one didn't contain any alcohol is was naturally phased out. The Horse's Neck is referenced in a number or source from the late 1800's. Both with and without alcohol. I do think it is safe to say that it was a drink you could get in the Eastern US with or without Bourbon. According to The Mansfield News it was a common drink in Atlantic City in 1900. The same article claims the drink was invented in a resort by a bartender who was about to lose his job. The drink turned out to rescue his job since it became so popular.
A few things go for all the versions of the drink. You will need plenty of ice, good ginger ale and a spiral of lemon zest as long as the glass.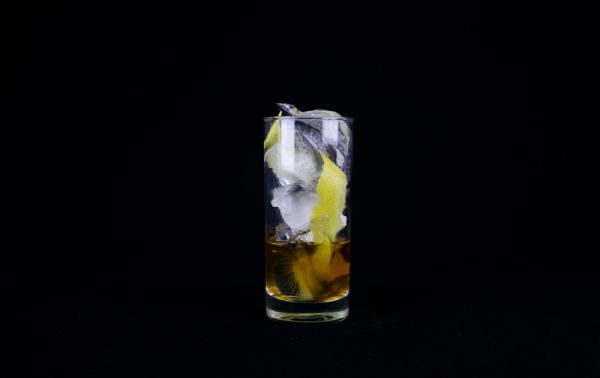 What goes into a Horse's Neck?
Bourbon, ice, lemon zest and ginger ale. That is the main components in a Horse's Neck. There should be plenty of ice and the lemon zest should be as tall as the glass and served as a spiral in between the ice cubes.
Some recipes call for an Old Fashioned glass but most will suggest a highball glass. I think the highball works best. More room for ice and since it's not really a short drink I think a highball works better. It also makes more sense considering the lemon peel.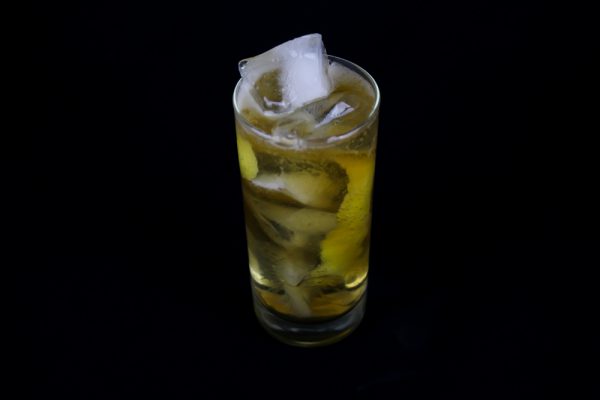 Other varieties?
Like with all classic drinks there are varieties. Before we go into that I just want to say that the original recipe without Bourbon is a great non-alcoholic drink. So this is one of those drinks that is perfect to serve when not all your guest want to get the buzz.
Common varieties are Brandy instead of Bourbon, old fashioned glass instead of highball. A Kentucky Gentleman is the same drink but made with Maker's Mark and Ale 8 One, a soft drink from Kentucky. In Canada you can get a Rye and Ginger which is also the same thing but then made with Canadian whisky.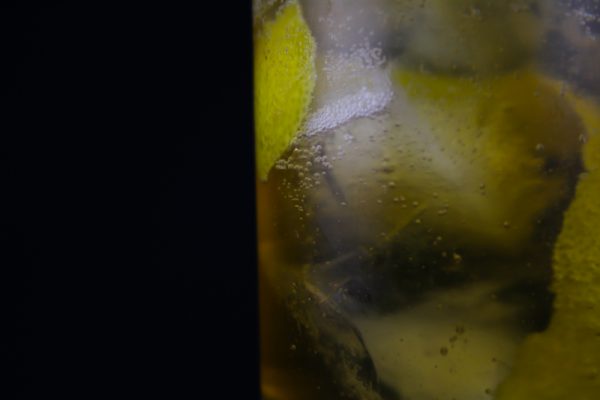 Naturally a simple order of Bourbon and Ginger Ale works fine in any bar, but it's not a Horse's Neck.
I use a few dashes of bitters in my version. This is also mentioned in many other recipes. For me it is essential so do use it. I made mine with a bitter I got in the US but most works. A classic Angostura works like magic.
So what do you think, time to make a Horse's Neck?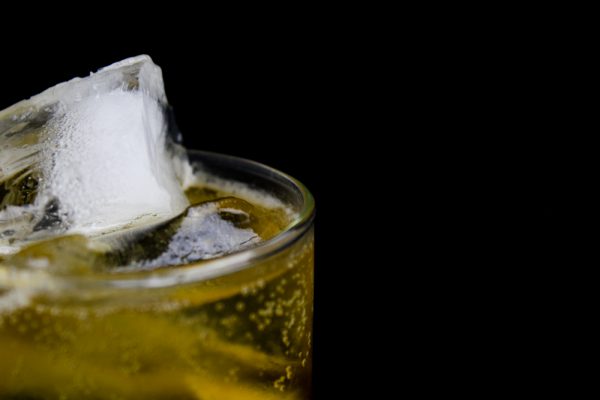 Horse's Neck Recipe
2 shakes of bitters
1 oz / 3 cl Bourbon
2-3 oz / 6-9 cl Ginger Ale
Ice
Lemon zest
Highball glass
This one is easy to make, fill a highball glass with ice cubes. As big cubes as the glass can fit. Add a long strip of lemon peel. Add two shakes of bitters and then the Bourbon. Fill the glass with Ginger Ale. Enjoy!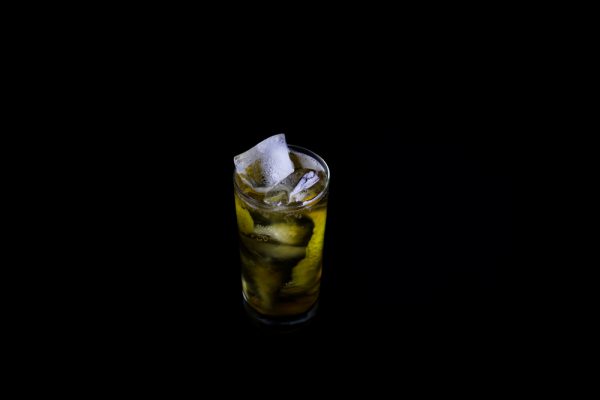 What is important about it?
The Bourbon and Ginger Ale is what matters here. Like with anything there is a big difference between different brands of both Bourbon and Ginger Ale. I'm not saying what type to use but try different brands and find your favorite.
The big ice cubes make the drink cold but won't dilute it too fast. You should be able to drink it all without being left with a half full glass of water.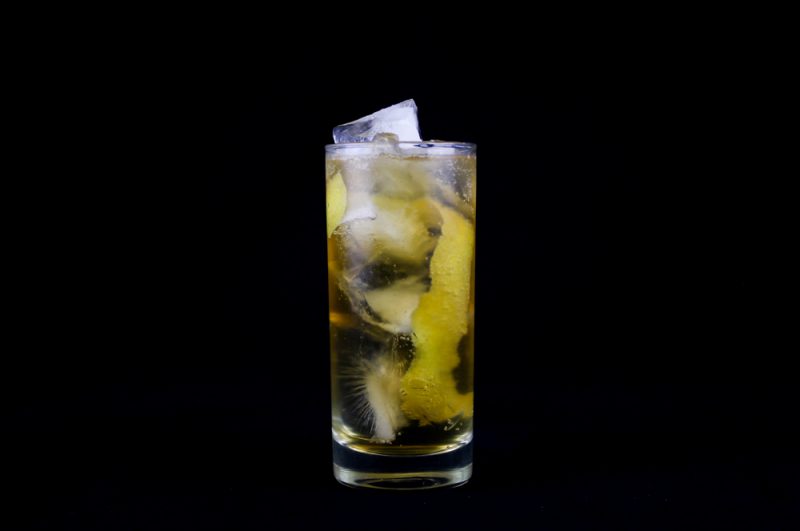 Drink Recipes at Ateriet
Making drinks is fun and I highly recommend trying some of my recipes out. Use them as a starting point to create new and fun stuff. Some of my drinks are classics with a twist, some a real classics and some are inventions of my own. You'll find them all here.