Ceviche Taco with Cilantro Sauce and Lime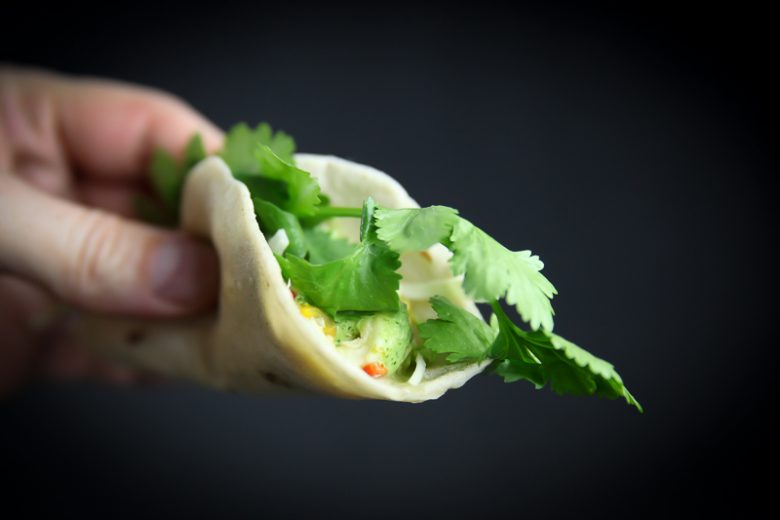 This ceviche taco is a great and refreshing taco, served on a wheat tortilla with fresh cod marinated in lime, passion fruit and spices with plenty of cilantro and lime, you'll love this one.
This ceviche taco is a little bit different from most tacos, the biggest difference from most other tacos is that the protein part, in this case, the fish is served cold. With the ceviche which is marinated raw cod you'll get a completely different experience. Bold and fresh flavor with plenty of crunch and some chili bite. I love this style of taco and hopefully, I can convince you to try it as well. I promise you won't regret it.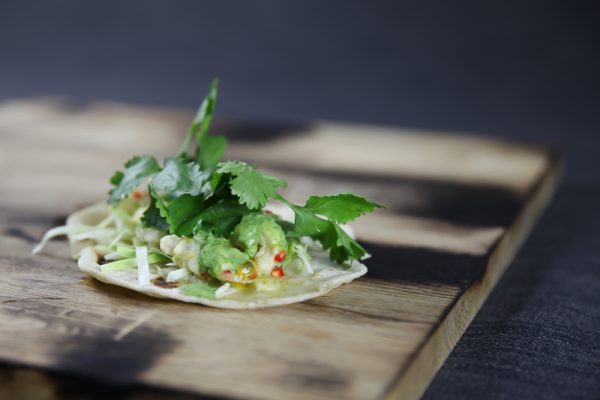 The taco is served on a wheat tortilla, you can buy them in stores but this time I made some myself. The flavor is so much better so I recommend you to try that as well. I have a full recipe here with full instructions. Now let's get started on this ceviche taco.
Ceviche Taco with Cilantro Sauce and Lime
4 tacos
4 wheat tortillas
12 tbsp cod ceviche (recipe below)
5.2 oz / 150g shredded fresh cabbage
8 tsp cilantro sauce (recipe below)
fresh cilantro
2 limes
Prepare the cod ceviche and cilantro sauce according to the recipes below. Shred the cabbage. Heat the tortillas in the oven or in a dry frying pan, place on plates. Add the shredded cabbage, then add the ceviche. Spoon over some cilantro sauce, top off with fresh cilantro and a squeeze of lime. You can see how it's made in the film below.
Cod Ceviche with Passion Fruit
7 oz / 200g fresh cod or other fresh white fish
1 small onion
1 red chili
2 passion fruits
1 small piece of fresh ginger
1 clove of garlic
4 limes
2 tbsp olive oil
a twist of black pepper
1 tsp salt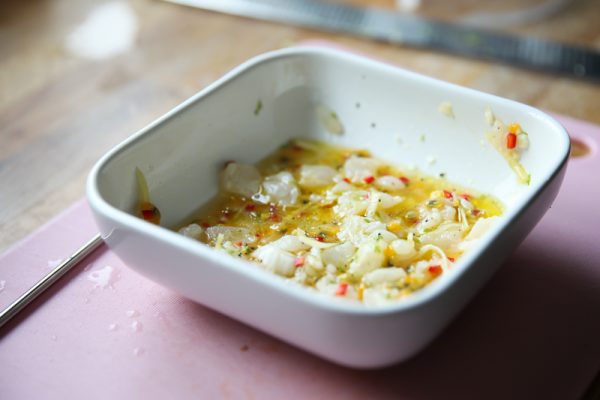 Dice the cod in cubes. Add to a bowl. Chop the onion, chili, garlic clove and ginger. Add to the cod. Squeeze in the limes, split the passion fruits in half and scrape into the ceviche. Add the salt, pepper and olive oil. Leave to rest for about one hour.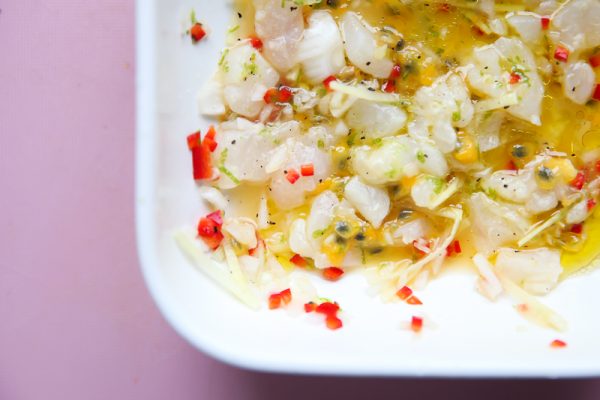 The Quickest Cilantro and Jalapeno Yogurt Recipe Ever
1 handful of fresh cilantro
1 small jalapeno
3-4 tbsp yogurt, 10% fat content
a few twists of black pepper
a pinch of salt
Add all the ingredients to a blender or something that you can mix it with a handheld mixer in. Mix for about 30 seconds. Done.
Seriously that is it, check the flavor and add more salt and pepper if necessary. Then all you need to do is serve it. It has a strong cilantro flavor with a little bit of sting from the jalapeno. A bonus is that since it only uses yogurt as a base and contains cilantro and jalapeno it's not only tasty, it is low in fat as well.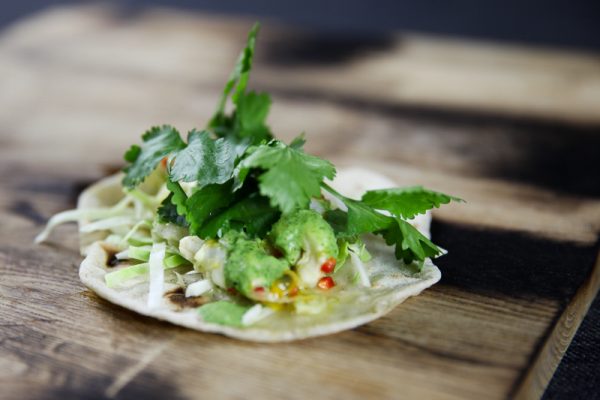 About Tacos at Ateriet
I love tacos. This means I keep making tacos and eating them and also post them here for everyone who shares this love. I try to step away from the classic tex-mex stuff and creating sort of my own twist on things. This is not easy in the world of tacos but that is part of the fun. For all my Taco Recipes visit the category taco recipes. You'll find not just great taco recipes but also great sides, toppings, and sauces.