A Lego Pizza that you will want to eat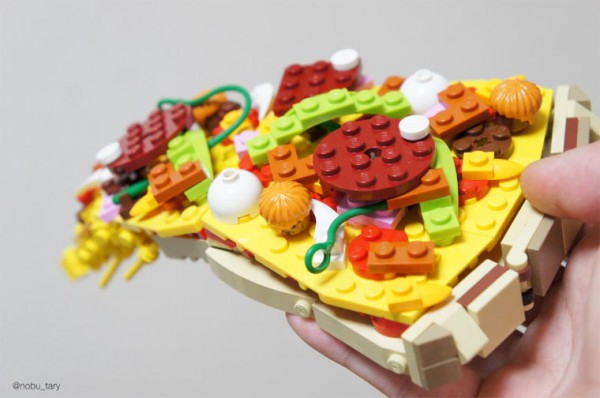 Take a look at this Lego Pizza and other cool Lego foods made by Japanese artist Nobu Tary, you'll never look at Lego the same again.
The Lego Pizza was the thing that first got my attention, just look at it. The Japanese Lego builder Nobu Tary did not hold back when he started to focus his Lego building on food. The highlight of his work is definitely this great looking lego pizza.
But Nobu Tary didn't stop there. He creates all types of food like sushi, gingerbread houses, ramen bowls and a great looking lego banana. See some of the designs below.
Also if you're really into Lego and food we have stumbled upon it a few times before, check out these previous posts.