Shrimp Papaya Taco with Thai Flavors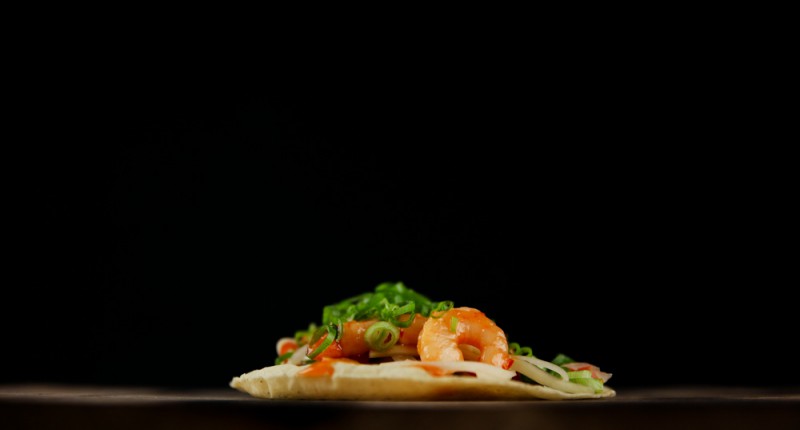 Try this Shrimp Papaya Taco packed with thai flavors, you'll get the heat, flavor and crisp all within a great taco.
This Shrimp Papaya Taco is a newfound favorite of mine. Since I started digging deeper in the world of tacos I've tried some different flavor combinations than my normal set of flavors I usually go for in tacos.
This one is one of those recipes. It is actually quite simple. I made my own version of the Thai classic Green Papaya Salad and packed it in a taco with some stir fried shrimps that's been tossed with some chili sauce and topped it with some fresh scallions. All in a homemade corn tortilla of course.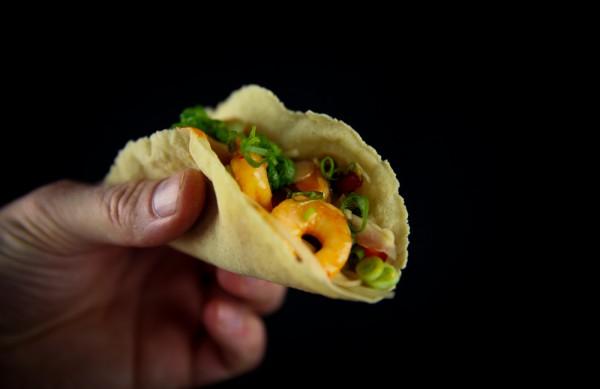 The corn tortillas is optional so if you don't want to make your own get your own favorite. But if you want to try to make your own the recipe for my version is here. Just between you and me, it is totally worth it to make your own.
Now let's start cooking. First I give you what goes into just one taco and the separate recipes are below that. This way you can choose how many you want to make, just multiply the recipe according to how much you will be eating.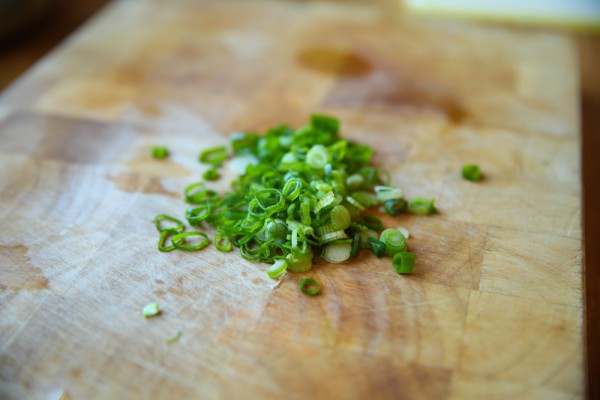 Shrimp Papaya Taco with Thai Flavors
1 taco
1 corn tortilla (recipe is here) or buy your favorite brand
1 scallion
6 stir fried shrimps with chili sauce
4 tablespoons green papaya salad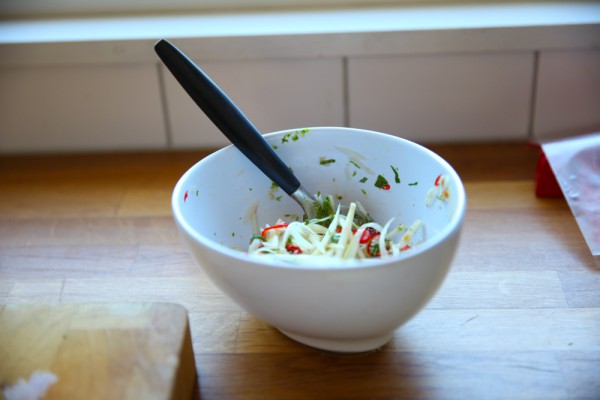 Quite simple, only three toppings in this taco. Now you can of course add sour cream or cheese or any topping you like to this but I wanted to keep this one without any milk products and get all that freshness. Your choice.
The scallion doesn't require much of a recipe, simply slice it thin. The papaya salad needs a recipe so let's start with that one.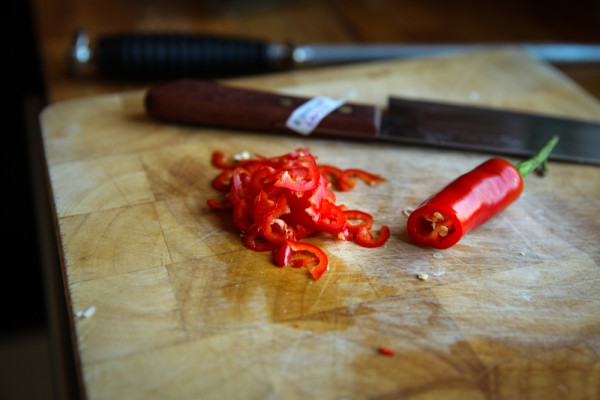 Green Papaya Salad
Enough for 6-10 tacos
1 small green papaya about 2-300g / 7-10 oz peeled and deseeded
2 cloves garlic
1 lime (skin + juice)
1 red chili
10 leaves thai basil
1 small tomato
1 piece of ginger, about 1 tbsp in size
1 tbsp thai fish sauce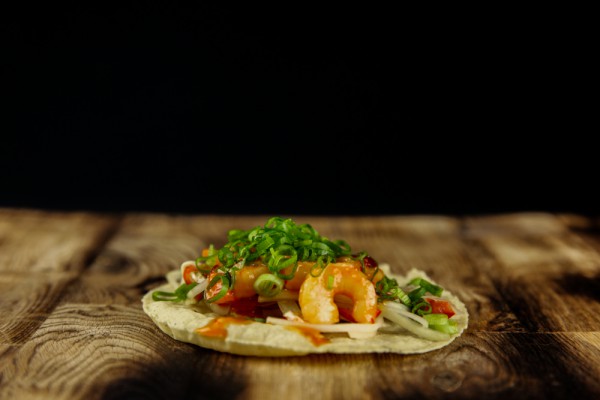 Peel and deseed the papaya, slice and then cut into thin strips and add to a bowl. Dice the garlic, chili, tomato, basil and add to the bowl. If you don't want it too hot remove the seeds from the red chili beforehand. Wash the lime and grate the skin and squeeze the juice into the bowl. Add the fish sauce. Toss the salad so the juices gets to marinate all the ingredients. Set aside.
This salad should be made a little bit beforehand so you can leave it to marinate for a while. 1-2 hours is optional in my opinion, it's fine to eat directly but it gets better with a little bit of time.
Also it can be used for loads of other things besides tacos and by adding other vegetables or spices you can add your own twist to it, don't be afraid to experiment.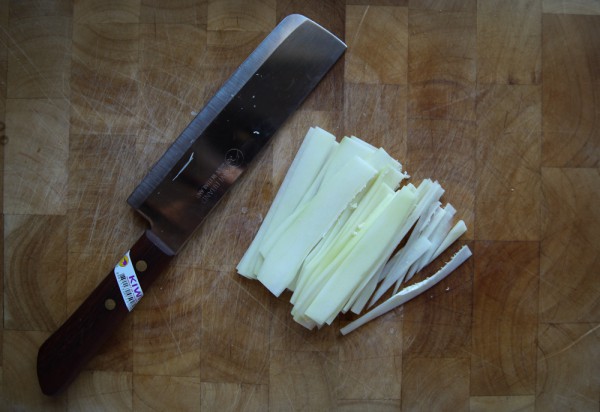 Chili Shrimps with Thai Basil
Enough for two tacos
12 raw shrimps
2 tsp sambal oelek
3 tbsp sweet chili sauce
Salt
8 leaves Thai Basil
Olive oil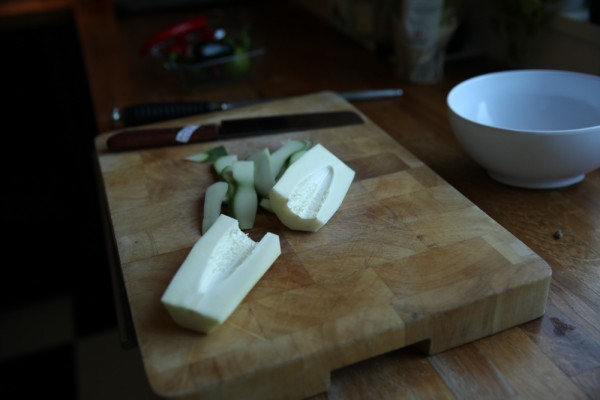 Heat the olive oil in a frying pan or wok. Add the shrimps and let them cook for about 30 seconds, add a little bit of salt. Add the sambal oelek and sweet chili sauce, turn down the heat and cook for about one minute. Set aside.
Chop the basil and add to the shrimps, serve immediately.
As a small bonus I added a short clip on how the taco was assembled, not the greatest quality but I'm kind of new to video (besides binge-watching of course) so bear with me.
/