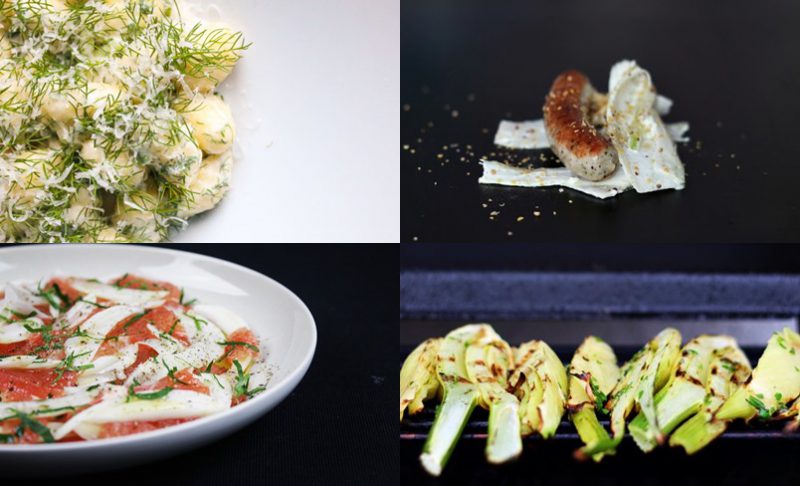 Time for a recipe roundup with one of my favorite vegetables. The fennel or anise as it is sometimes called in the US. Try any of these 8 great fennel recipes to get started with this great vegetable.
You can never have too many fennel recipes. When I look back at some of the recipes here at Ateriet I see that I've been using fennel lots of times. No wonder since this is such a great vegetable. A good thing is that it can be used in a number of ways.
It's also one of those vegetables that you can find in stores most of the time during the year. That it is reasonably priced and has its own distinct flavor is not a bad thing either.
Now let's start cooking. You'll find a link in each recipe name for the full post with plenty of more photos and instructions.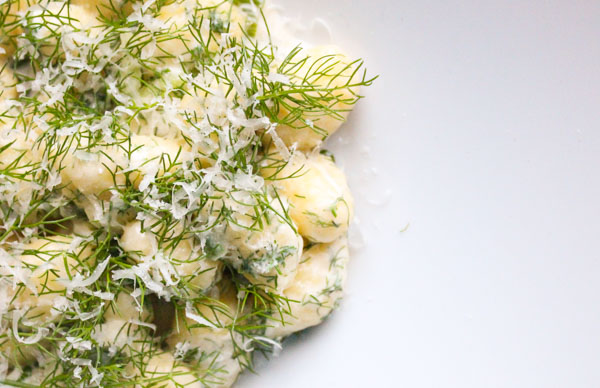 Store bought gnocchi, cream, garlic, Parmesan and fennel dill. This is a great way on how to use shortcuts in the kitchen. Get some gnocchi and try this simple and quick cream sauce. The fennel used is the dill, the small dill looking tips of fresh fennel.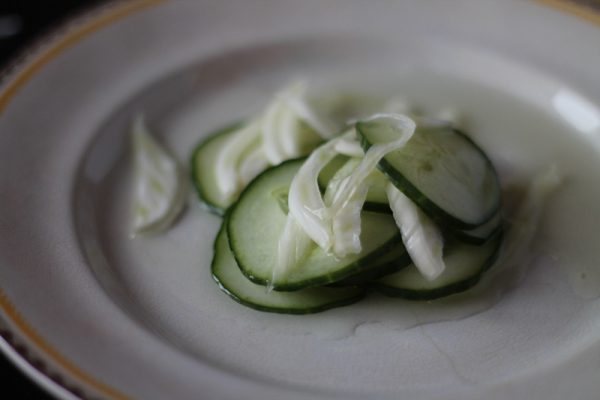 Boost your quick pickles. This recipe was stolen from the Momofuku cookbook. There it just calls for cucumber but with some fennel added it gets from good to great. One of those recipes that you tend to come back to again and again.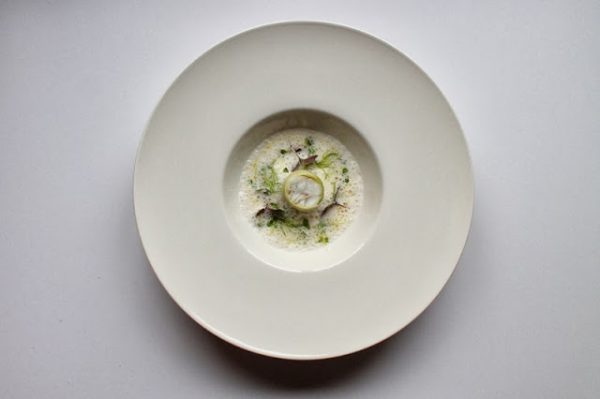 Here I complicate things a little bit. A big piece of cod gets wrapped in thinly sliced fennel and steamed. Perfect when you want to impress a little bit, maybe for when it's time for that first date?
German sausage with a creamy fennel coleslaw. Top it off with some crunchy mustard seeds and you've got some great sting and a dish you'll want to eat soon again.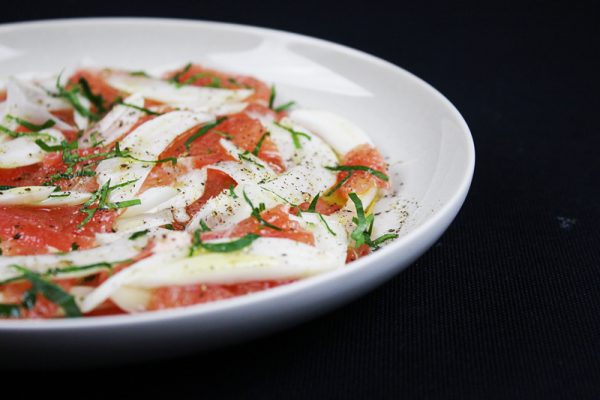 One of my favorite ways to eat fennel. Raw, sliced and served with grapefruit. Grapefruit and fennel pairs like nothing else. Serve this as an appetizer, side or build it into a main course salad with more greens. Either way you will like it.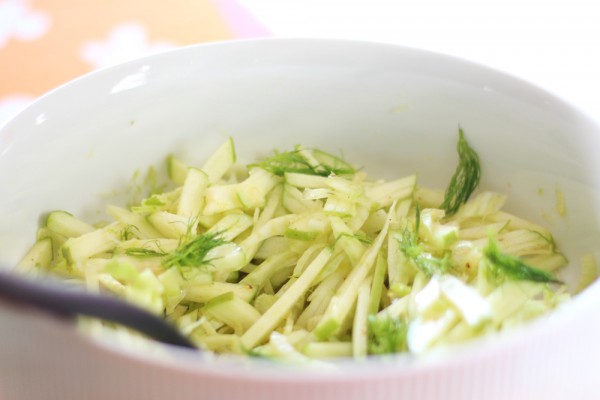 An apple and fennel coleslaw. Unlike the coleslaw for the German sausage this one contains nothing creamy. It's just a very fresh and crunchy salad. Works great as a side, to top a burger or taco.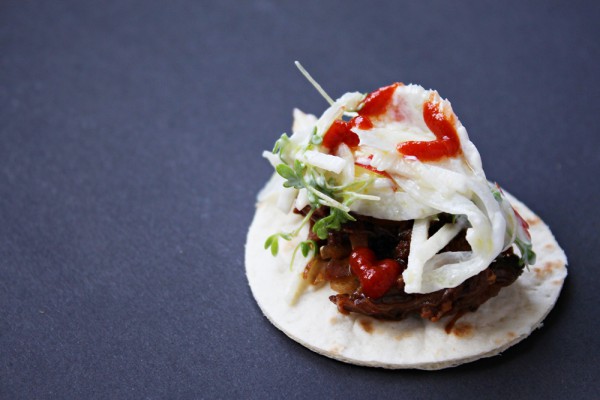 Mini taco bites topped with another fennel coleslaw. In the recipe there are just bites but you can easily turn this recipe into a full meal. Just double or triple things up.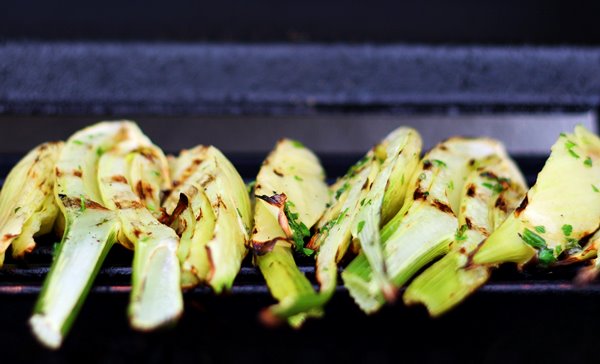 Here the recipe is within a full guide on grilling vegetables. Grilling fennel is such a great way to use it. It grills fast and the flavor or the charred and smoky notes with the anise of the fennel is great. Works with most meat or fish, my favorite is pork. Grilled pork with grilled fennel, you can't go wrong with that one.
Tags: fennel, fennel recipes, recipe roundup, recipes, vegetables