Celery Martini Cocktail – Add A Twist To The Dry Martini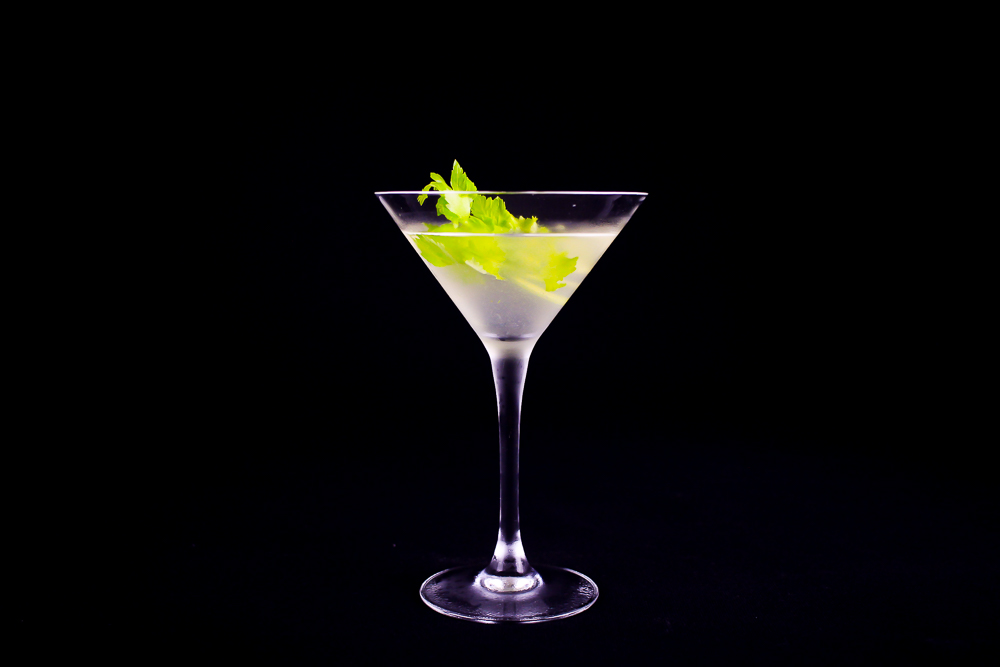 Let's add a twist to the classic Dry Martini and turn it into a Celery Martini Cocktail instead. Slightly sweeter and maybe not for everyone, that's why you should try it.
This Celery Martini Cocktail is sort of an experiment for me. I made it because a few months ago I bought a bottle of Celery Bitters but I haven't really found a good use for these bitters. But there must be one right? Naturally, you can make a Bloody Mary but even though I love a good Bloody Mary I wasn't in the mood for that.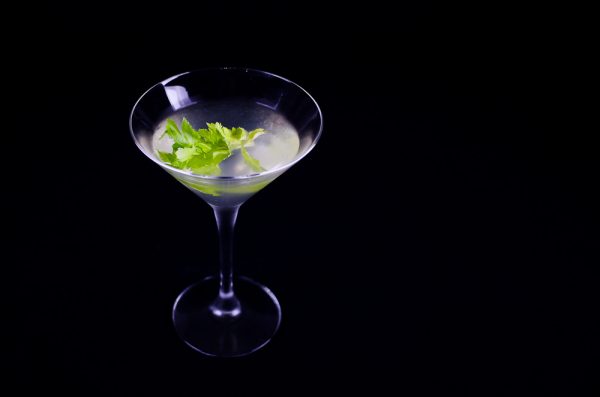 So instead I was thinking gin and why not something elegant like a Dry Martini? So I started stirring and adding things along the way. By the end of it, I had created this Celery Martini Cocktail. It's ice, gin, lemon, celery bitters, celery leaves, a little bit of sugar and poured into a Martini glass.
The flavor is quite mild, like an entry-level Dry Martini thanks to the sweetness of it. Don't get me wrong here, it has some sweetness but it is not a sweet drink, just sweeter than a regular Martini. Now let's learn how to make it, and if you want to know why you should use cocktail bitters I have a huge post on that here. Enjoy!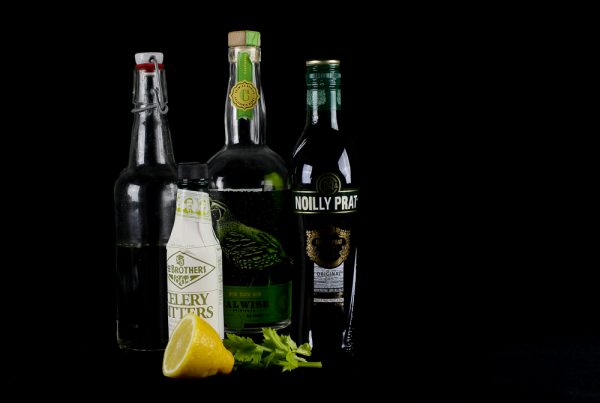 Celery Martini Cocktail
1.5 oz / 4.5 cl Gin
6 dashes celery bitters
1 oz / 3 cl Lemon juice
1 oz / 3 cl Noilly Prat or other dry white Vermouth
1 oz / 3 cl simple syrup (1 part sugar + 1 part water)
ice
celery leaves
martini glass
pitcher or mixing glass
spoon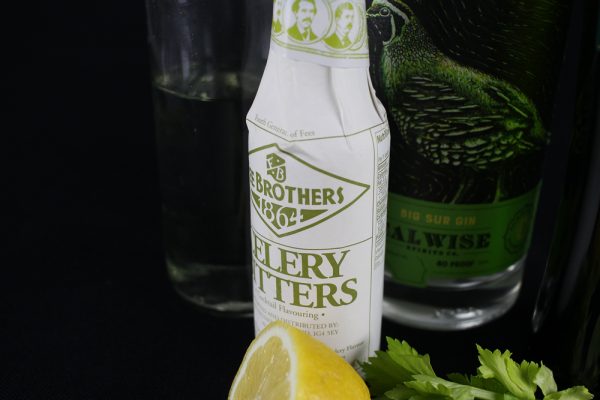 Make sure your glass is cold, I usually place it in my freezer. If you can't fit it fill the glass with ice while you make the drink and discard it before pouring in the drink.
Add gin, bitters, lemon juice, Noilly Prat and simple syrup to the pitcher. Add ice and stir for about 30 seconds. Bring out the cold glass and strain the drink into the glass. Garnish with a few celery leaves. Serve immediately. Enjoy and always drink responsibly.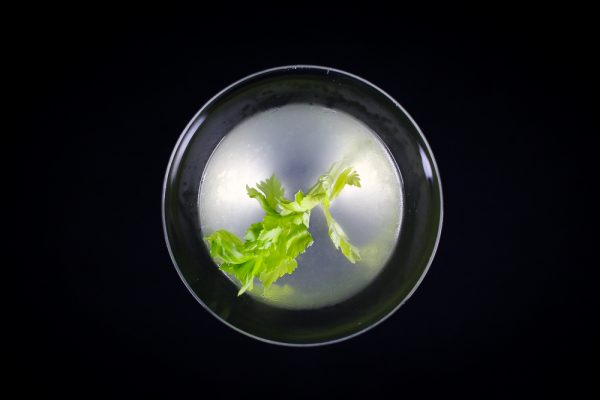 Drink Recipes at Ateriet
Making drinks is fun and I highly recommend trying some of my recipes out. Use them as a starting point to create new and fun stuff. Some of my drinks are classics with a twist, some a real classics and some are inventions of my own. You'll find them all here.