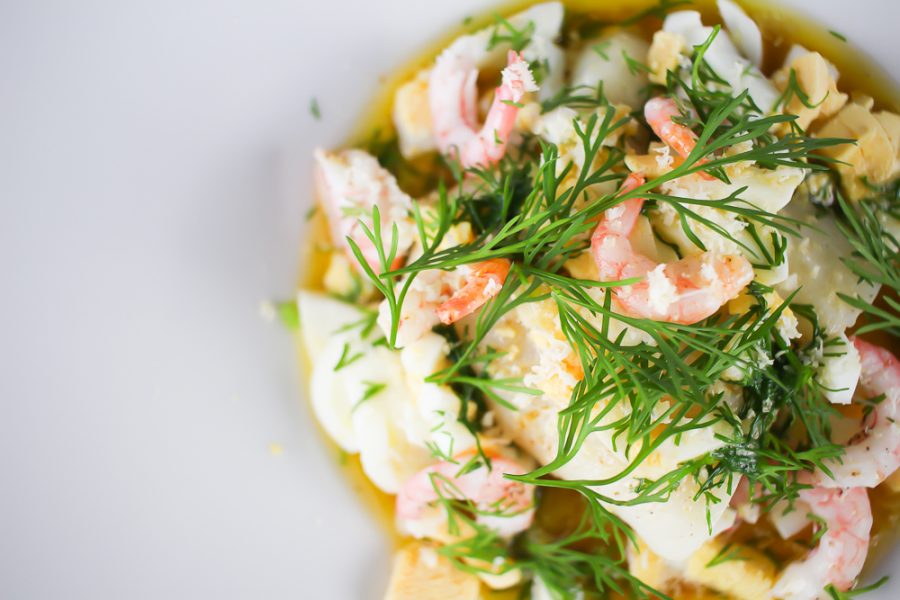 As far as making a great fish main course, this is as simple as it gets. You will master this recipe in minutes and hopefully love it as much as I do. Try my recipe for Cod with Brown Butter, Eggs, Shrimps, Dill and Horseradish.
This Cod with Brown Butter, Eggs, Shrimps, Dill and Horseradish recipe is both one of the easiest and tastiest recipes I think I will ever get to share. It's classic, it's delicious and I doubt you can make cod taste better.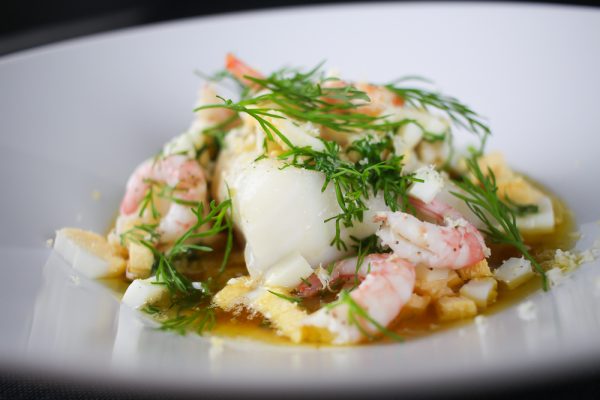 I will give more details but in honestly the name more or less is the recipe in this case. I salt and bake the cod on low temperature until done. Brown butter, boil a few eggs and chop them up, add fresh shrimps and dill and that's about it. I do serve potatoes on the side but they are not in the photos, I'm sure you already know how to boil potatoes. Now let's go through the recipe in a bit more detail.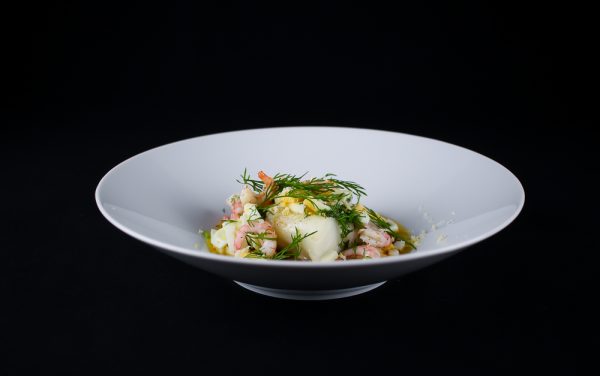 Cod with Brown Butter, Eggs, Shrimps, Dill and Horseradish
serves 4 as a main course
1.3 lb / 600g cod loin fillet
4 eggs
7 oz / 200g butter
fresh dill
fresh horseradish, one piece about the size of a thumb
about 40 fresh shrimps
potatoes, served on the side
salt
Boil the eggs for ten minutes, then chill with water and peel. Chop the eggs into cubes and set aside. Peel the shrimps if they aren't already peeled. Peel the horseradish and keep in water with a few drops of lemon, if not it will turn brown. If you're peeling it right before serving this is not necessary. Start boiling the potatoes.
Cut the cod into four equally sized pieces. Sprinkle with salt and set aside. This can be made a few hours before, but remember to set it back into the fridge in that case. Then set the oven to 248°f / 120°C and place the oven in the middle on a tray. It will take about 20-30 minutes to cook through, you can check it by using a thermometer or poak the fish with a thin knife or needle. When it slides through with any effort the fish is cooked. If you're using a thermometer the fish is done at about 132°F / 56°C.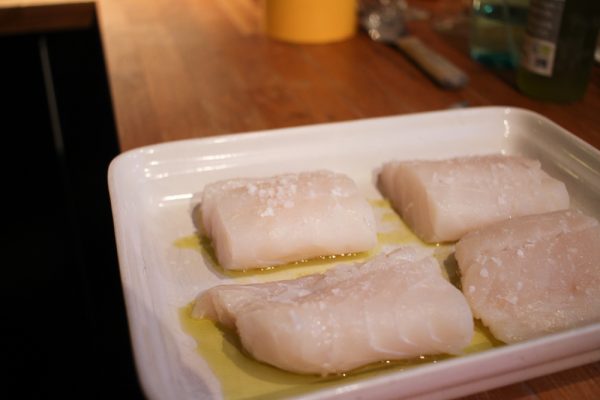 When the fish is almost done add the butter to a pan and brown it on medium-high temperature. Stir with a spoon while doing it. Browning means you're cooking the butter so the milk in the butter caramelizes which gives the butter an aromatic nutty flavor. An easy way to tell if its done is that the butter goes silent in the pan and you should easily be able to smell a nutty flavor. Once done set the butter aside.
Remove the fish from the oven and place each piece on a plate, add eggs, shrimps and a few leaves of dill on top of it. Pour over the butter and finally grate horseradish on top. Serve immediately with the potatoes.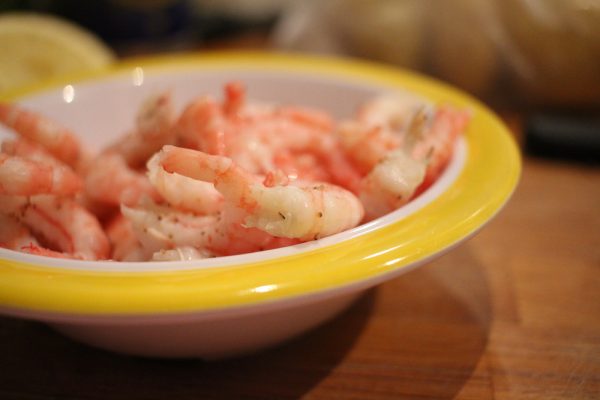 Other great cod recipes
Cod is one of my favorite types of fish, it's a very versatile fish that can be used for loads of different recipes. If you want to be a bit more adventurous you can even cook the cod head, I have just the recipe for that here.
If you want to be more classic you can try this Cod with asparagus and hollandaise sauce or maybe this Cod Carpaccio. Good luck and give it your best shot.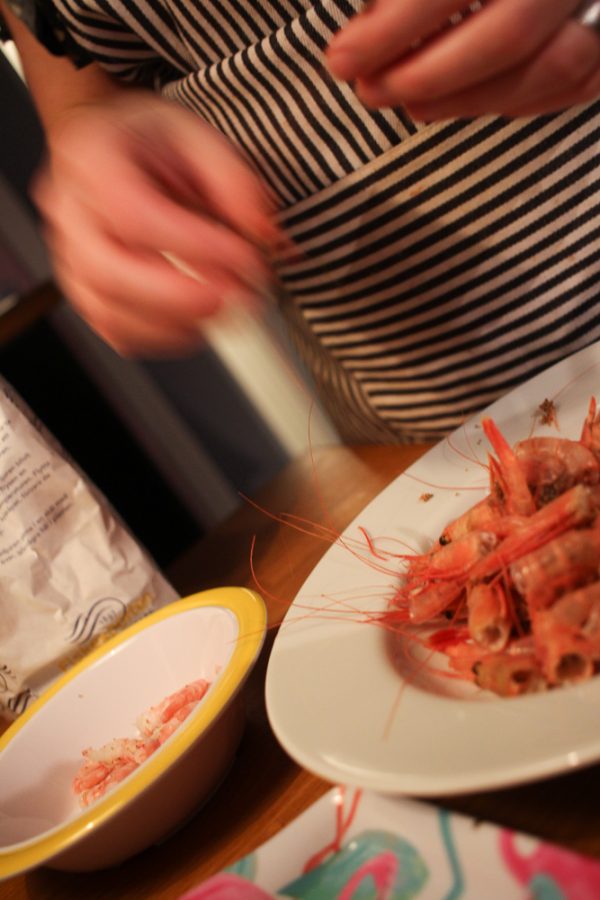 Tags: butter, cod, cod recipes, dill, eggs, fish, fish recipes, seafood, shrimps