Try this blue corn Chipotle Beef Taco with a charred green pepper salsa, fresh avocado, sour cream and scallions.
Time for more tacos, today I've made this Chipotle Beef Taco with a charred green pepper salsa, some lettuce, sliced fresh avocado, sour cream and scallions. You'll get smoky hot beef with a bunch of green stuff where the charred green peppers with jalapeno is the star.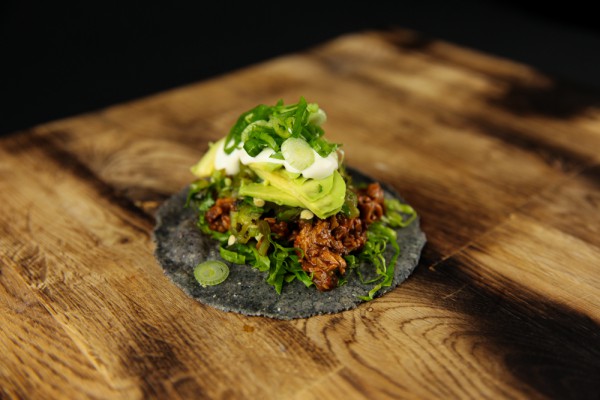 As usual I'll go through each part of this taco starting with everything that is put on it and a separate recipe for those toppings that need it. But before we begin just a quick note on the tortilla. I'm using a homemade blue corn tortilla. I highly recommend you trying to make your own tortillas, it's not hard and I have a full recipe for tortillas here. That recipe works great for both regular corn tortillas or blue corn tortillas.
But I'm not being snobby about this, if you rather buy your tortillas or use wheat tortillas I'm not judging, just make it work for you. Now let's make some tacos.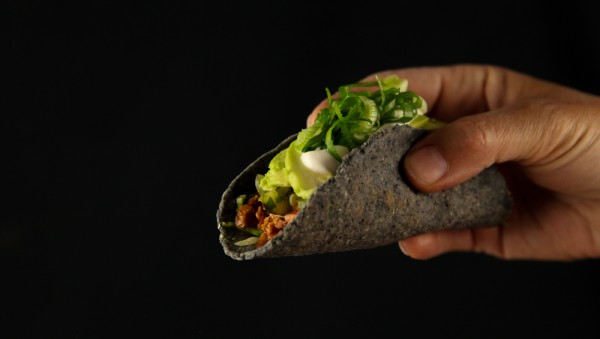 Chipotle Beef Taco with Green Pepper Salsa & Avocado
1 taco
So this is what I used for one taco, do as many as you want. After the taco recipe there are separate recipes for the green pepper salsa and the chipotle beef below.
1 blue corn tortilla (or your choice of a tortilla)
2 tbsp thinly sliced lettuce
3 tbsp chipotle beef (recipe below)
2 tbsp green pepper salsa (recipe below)
3 slices of avocado
2 tsp sour cream
1 scallion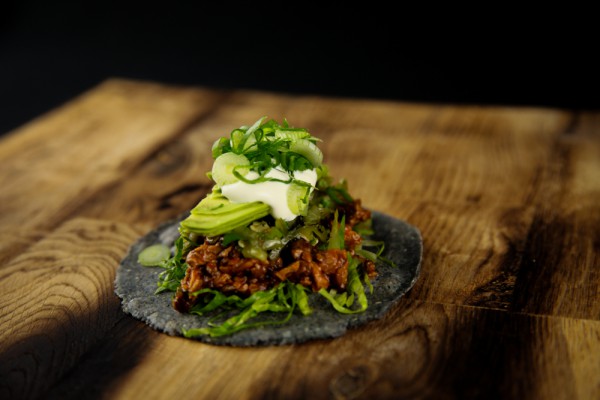 Serve the tortilla warm, if you're making it yourself keep it warm and if you've bought it then gently warm it. I use romaine lettuce which I slice very thin and just rinse in cold water. The avocado is simply sliced and the scallion just sliced as well.
Now let's check out the beef and green pepper salsa recipes.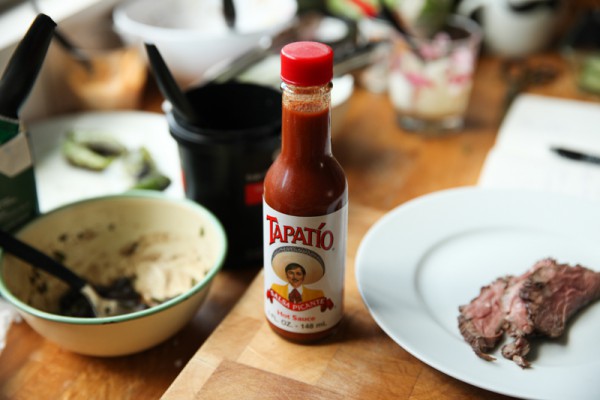 Beef Chipotle
For about 4-6 tacos
4 tbsp Chipotle and tomato sauce
1 tbsp Tapatio Sauce
200g / 7 oz sirloin steak
Salt, pepper
Grill or sear the steak until medium, season with salt and pepper. Chop it into small cubes and them marinate in the chipotle and tomato sauce and the tapatio sauce. Serve the chipotle beef warm. If you're preparing this ahead of serving you can gently heat everything in a pot before serving.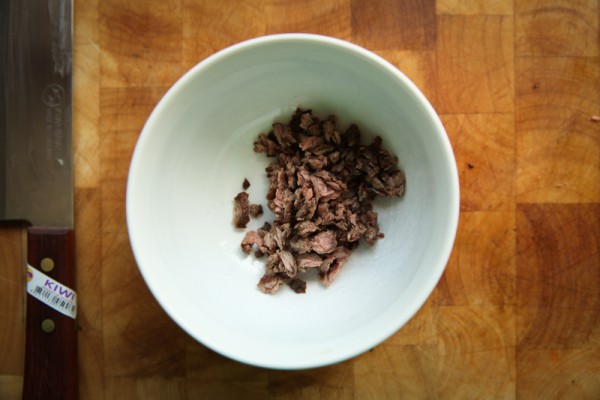 I bought both these sauces and you might not find the exact ones where you live. The chipotle tomato sauce is smoky and slightly sweet, you can use most BBQ-sauces instead. The Tapatio is common in the US at least, if you can't find it Tabasco or something similar works fine.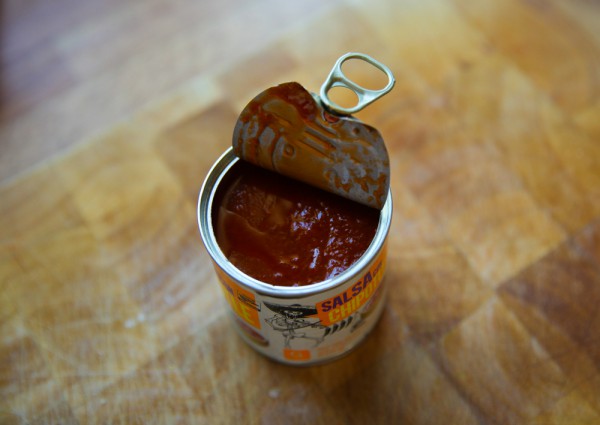 Charred Green Pepper Salsa
Enough for 4-6 tacos
5 thin green peppers
3 tbsp white wine vinegar
1 small green jalapeno
1 tbsp olive oil
1 tbsp chopped cilantro
Salt
1 tsp canola oil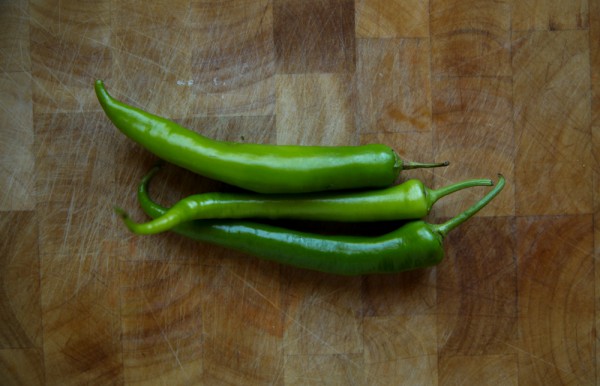 The green peppers I'm using in this recipe looks like big green chillies, I'm not sure if they are available everywhere but if you can't find them you can use regular green peppers or Spanish green Pimientos instead. If these peppers look familiar it might be because I used them in this recipe as well, then served whole.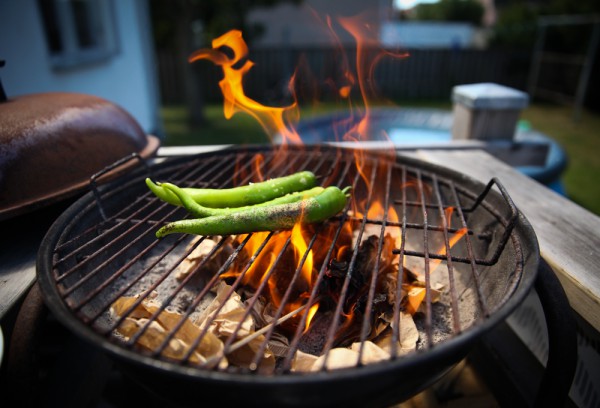 Brush the peppers with the canola oil and char the peppers using a torch or on a grill or hot pan. You want them to get a bit black all around. They get semi-cooked so you get a smoky, slightly sweet taste but you still have some crunch in them.
Chop the peppers. Then chop the jalapeno and cilantro and combine with the peppers. Add the white wine vinegar, olive oil and season with salt.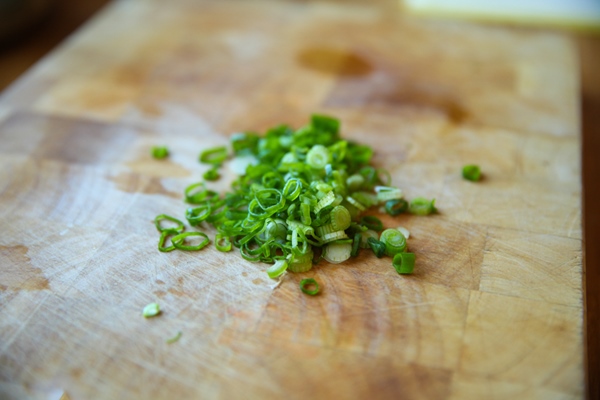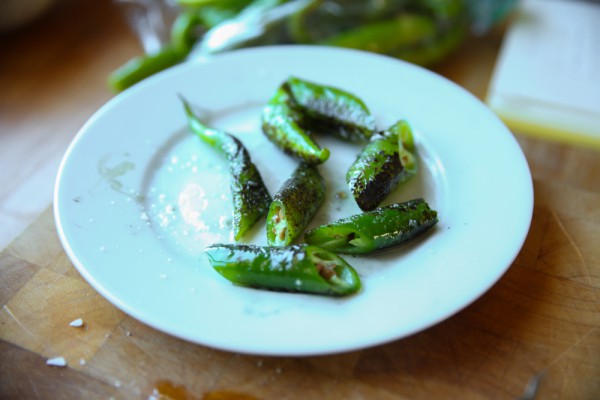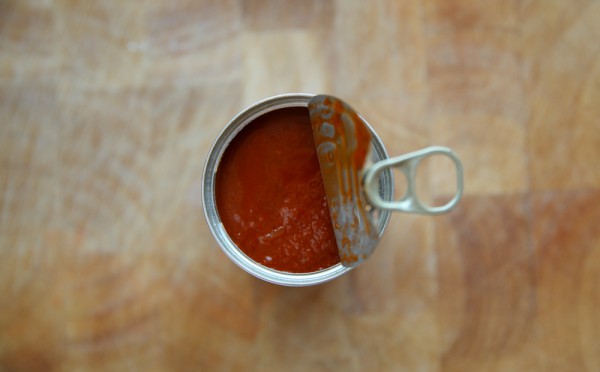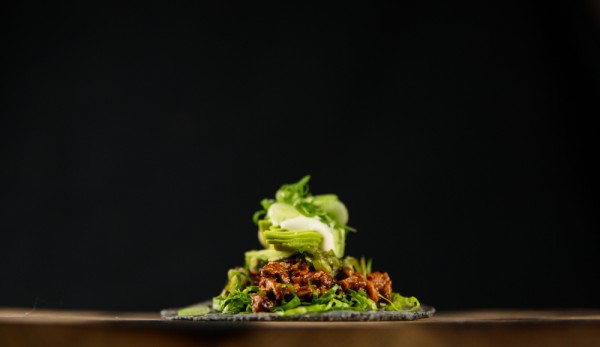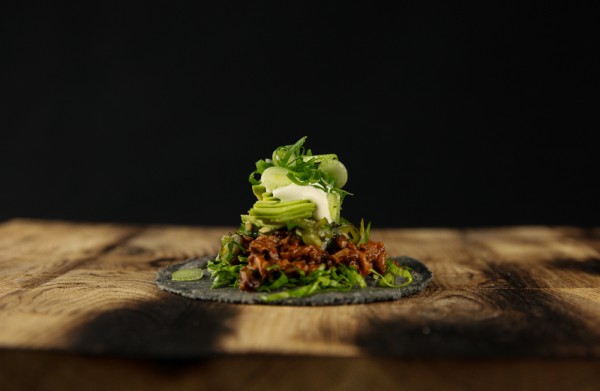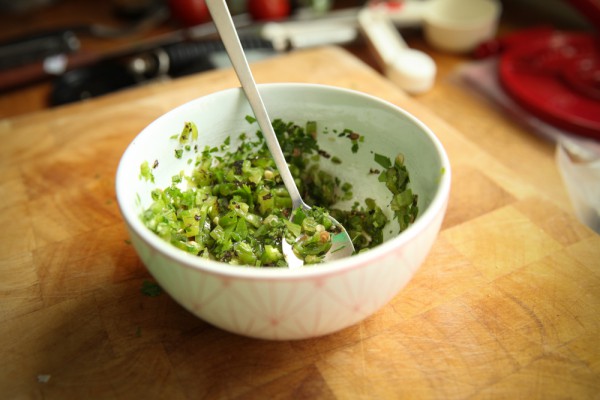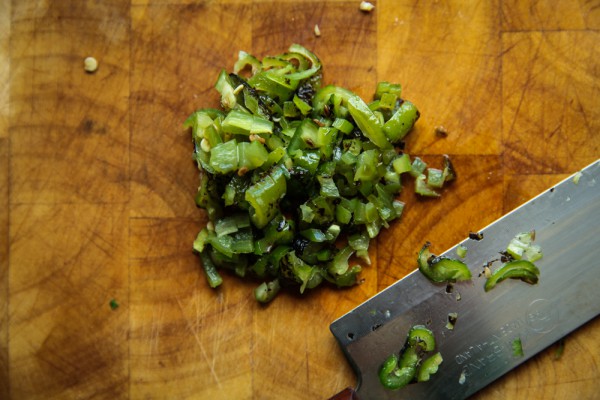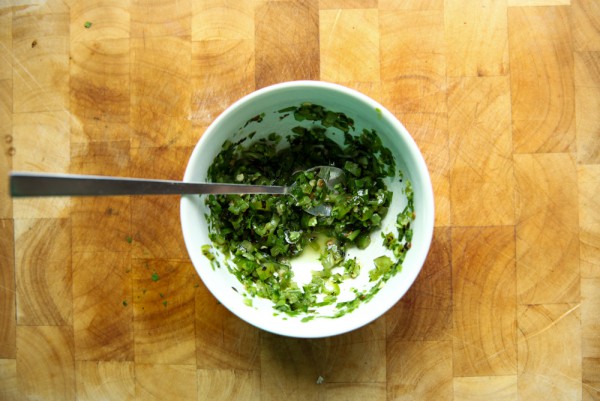 Tags: beef, jalapeno, mexican, recipe, taco, taco tuesday, tacos, the taco gringo, tortilla