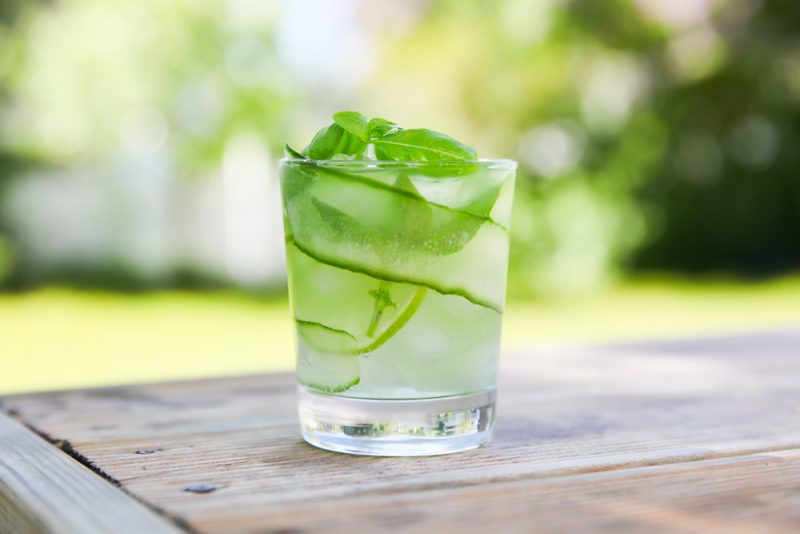 This Cucumber Basil Gin and Tonic has every chance of becoming your summer drink. It's easy to make, it puts a fun twist on a classic and of course it's delicious. Try it out!
This Cucumber Basil Gin and Tonic is a perfect twist on the classic Gin and Tonic. Instead of just going with the traditional gin and tonic I decided to add something else to the mix. Cucumber water, a few leaves of fresh basil and a squeeze of lime turned the loved classic to something that will be a success all through summer.
Let's go through how to make this twist on a classic. If you want to learn more about the classic gin and tonic I have a full guide to that here. Now let's make a drink.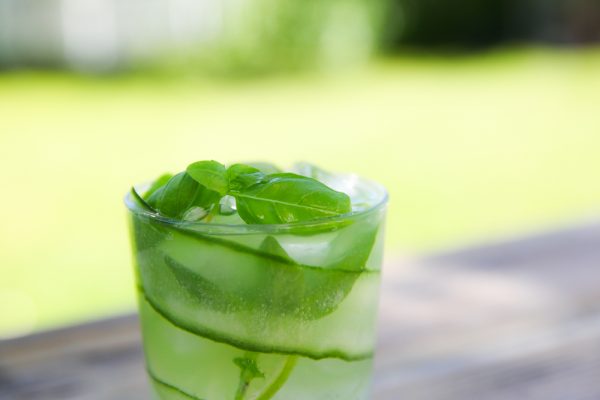 Cucumber Basil Gin and Tonic With Lime
2 oz / 6 cl gin
2 oz / 6 cl cucumber water
1 oz / 3 cl lime juice
2-3 oz / 6-9 cl tonic water
fresh basil
cucumber
lime
ice
shaker or mixing glass
spoon
grater
glass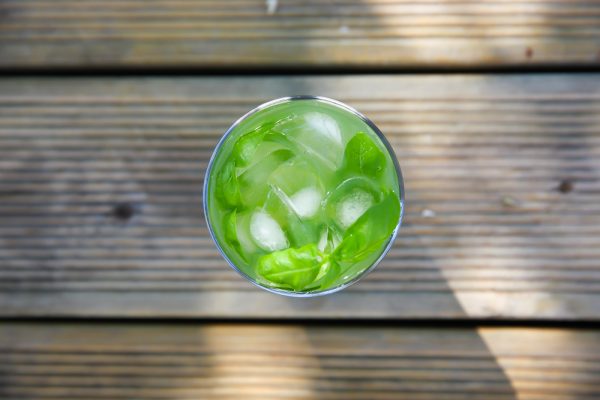 The secret here is not just adding cucumber and basil to a regular gin and tonic. People do that all the time and to me that doesn't get the flavor good enough. To get that freshness from cucumber I make some cucumber water instead. It's very easy to do.
Simply grate a piece of cucumber into a sieve and let it drip down into a bowl. The same way you treat cucumber when making a batch of Tzatziki. But instead of using the grated cucumber you use the water that drips down into the bowl.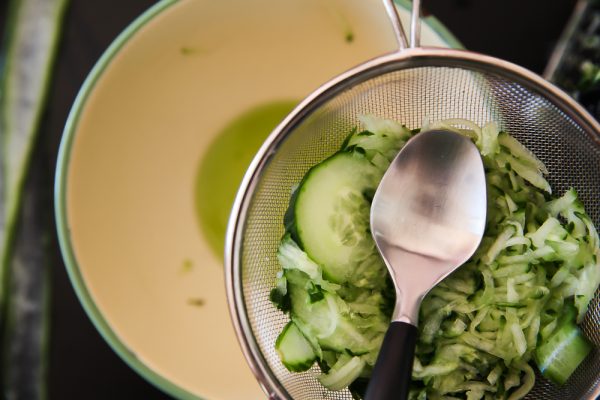 In the shaker or mixing glass add gin, cucumber water, and the lime juice, stir with the spoon. Add ice, a slice of lime, a few leaves of fresh basil and a slice or two of cucumber to a glass. Pour in the drink and top off with tonic water. Serve.
That's the drink, not very hard, was it? As you can see in my photos I made a cucumber twist, that too is very easy.
How To Make A Cool Looking Cucumber Twist for a Cocktail
The photo of how I did it is pretty much self-explanatory. Simply take a whole cucumber and a potato peeler. Peel the cucumber in single strokes until you get long pieces that are white in the middle with two green sides. You should be able to get at least four to five nice looking pieces out of a cucumber.
Then you simply put the cucumber slice on the inside of the glass before you add the ice and other ingredients. If you can't get the cucumber to stick to the inside of the glass you can quickly rinse it in some water, that usually does the trick.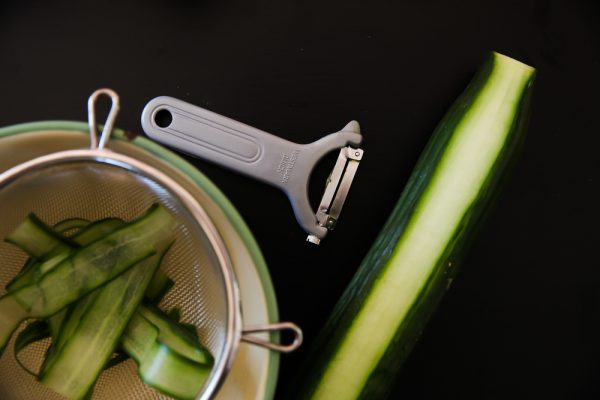 This decoration can, of course, be used for other drinks besides this one. The rest of the cucumber can be grated to make the cucumber water or simply be used for something else.
It won't make the drink taste any better but it will make it look better, and that's not bad is it?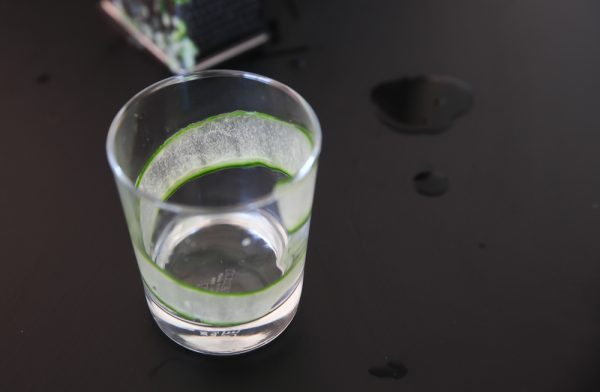 Drink Recipes at Ateriet
Making drinks is fun and I highly recommend trying some of my recipes out. Use them as a starting point to create new and fun stuff. Some of my drinks are classics with a twist, some a real classics and some are inventions of my own. You'll find them all here.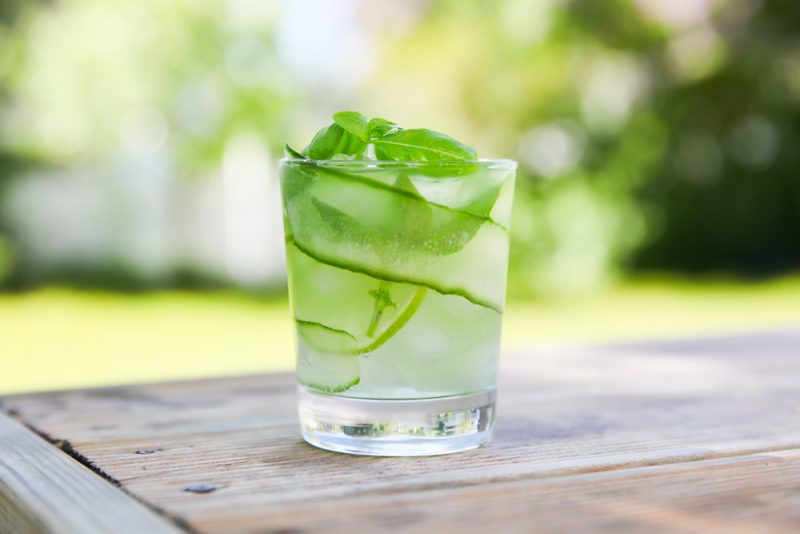 Tags: basil, cucumber, gin, gin and tonic, gin drinks, lime