Duck breast with apple and mustard salad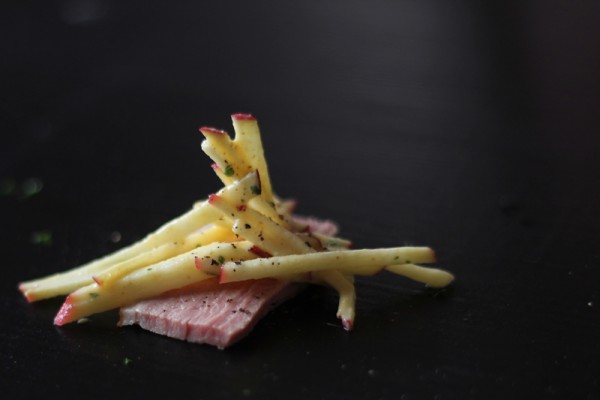 Duck is a bird we need to start cooking more often, it's not very expensive but packed with flavor and gives you a bit of variation from that old chicken you keep frying every other day. When you are serving duck it's all feels a bit more luxurious and we all need a bit of that luxury as often as we can get it.
What is good to know about duck is that you usually cook the breasts and legs a bit different, the breast is best to simply fry in a pan until medium and then just go at it. The legs are a bit tougher and usually require it to be cooked a bit harder. The most classic and tasty way is to either make duck leg confit but that can be a bit complicated if you haven't tried it before. Luckily it is available to buy canned, one of the best canned foods you can buy. Usually you can get it in any store that sells French delicacies.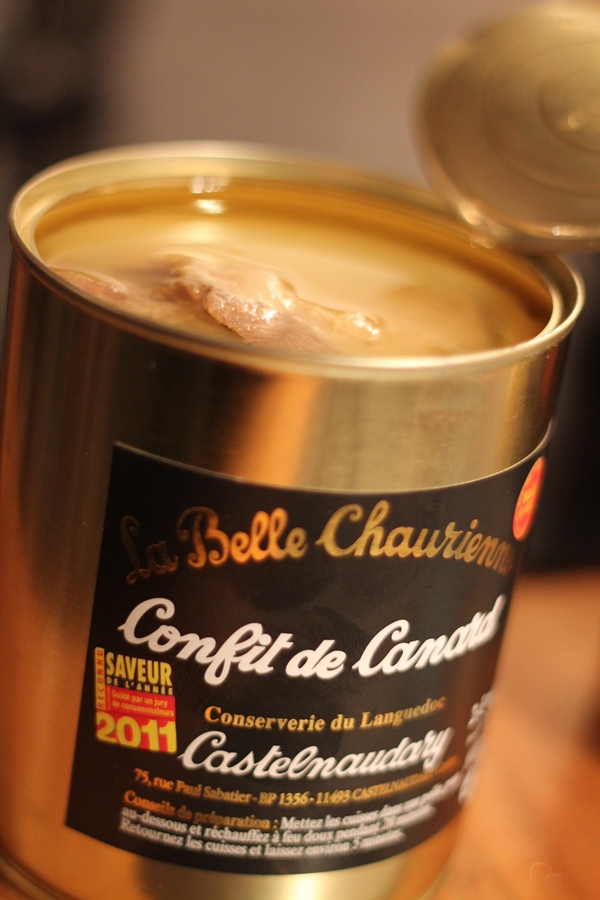 But you don't have to make things complicated at all if you don't want to, who says you have to buy a whole duck? Besides this recipe is just a little snack so to serve four people all you need is one breast, just remember this is not a full starter. Just a simple snack, but you could of course make it as big as you want and add your own stuff on the side to make it either into a bigger appetizer or even a full meal of Duck, good luck.
Duck breast with apple and mustard salad
serves 4, as a snack
1 duck breast
1 red delicious apple (or any apple you love)
1 teaspoon Dijon mustard
2 tbsp Olive oil
1/2 teaspoon red wine vinegar
salt, black pepper
Start with the duck breast, cut the fat skin side in squares without cutting into the meat, this will help the skin get a bit more crunchy once fried. Fry the duck in a dry pan, there will be enough fat released from the duck once it's getting hot. Fry until golden on all sides and it's medium, check this with a thermometer if you are unsure on when that is, what you are looking for is a center temperature of about 56°C/132°F. Then leave to rest and get going with the salad.
Combine mustard, olive oil and vinegar into a vinaigrette, season with salt. Slice the apples into strips and combine with the vinaigrette. Slice the duck thin and put a spoonful of apple salad and a bit of black pepper, serve.