Grilled Corn On The Cob with Chili, Parsley and Garlic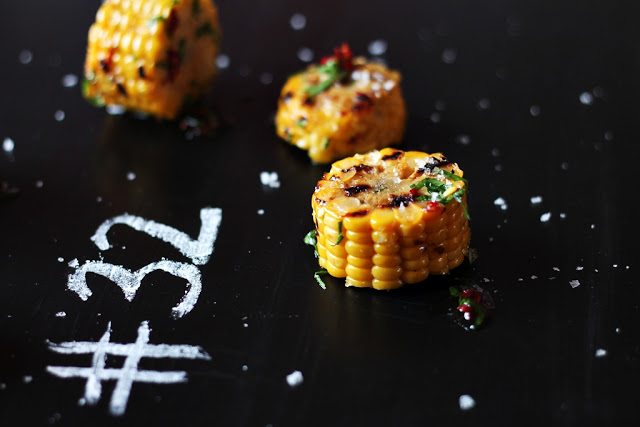 The best side when you're grilling this summer, try our recipe for this delicious grilled corn on the cob with chili, parsley and garlic.
Grilled corn on the cob with some hot chili, parsley and fresh garlic, that's a great thing to serve as a side whenever you're grilling. It's very easy to make. Just cut up some fresh or frozen corn, add some salt and pepper and grill. Then toss them with some butter, chili and parsley and then put them back on the grill for a few seconds. There's really nothing to it.
I use frozen corn in my recipe but you can of course use fresh, just boil it in some salted water before in that case.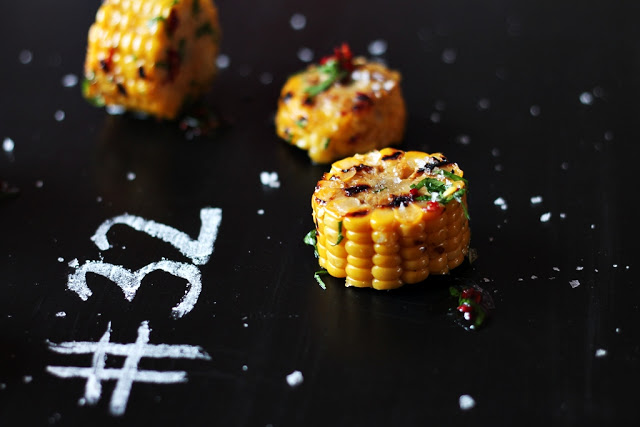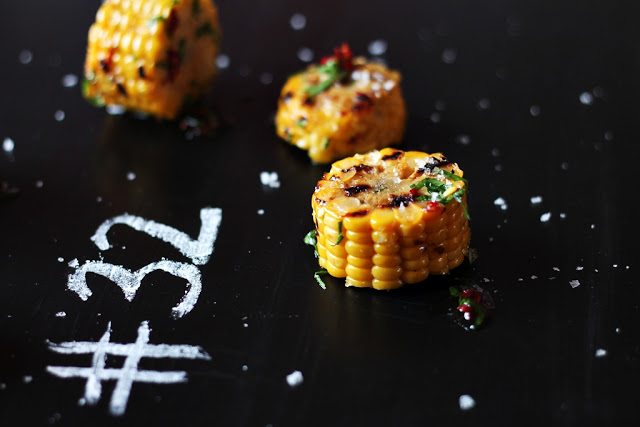 Grilled Corn On The Cob with Chili, Parsley and Garlic
Serves 4 as a side for grilled meat or fish
4 cobs of corn, frozen
2 cloves of garlic
1-2 fresh red chillies
Some fresh parsley
2 tbsp butter
Salt, pepper
Olive oil
Chop the corn in 3-4 pieces for each cob, toss them in the olive oil and season with salt and pepper. Deseed the chilli and chop them rough. Chop the parsley and garlic and combine with the butter. Grill the corn on high heat for about five minutes. Remove from the grill and then toss them in the butter, make sure you'll get some pieces of garlic, chili and parsley on the pieces. Put the corn back on the grill and grill them for a minute more. Serve hot.