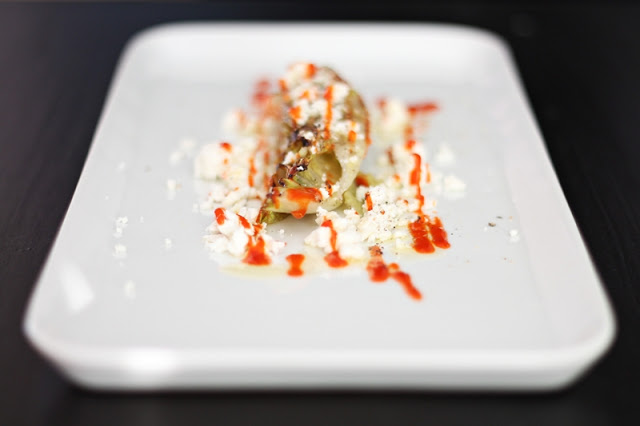 The grilling season is almost here and it's time to try Grilled Salad, we have a simple recipe for Grilled Salad with Sriracha and Greek Feta Cheese. Simple, delicious and maybe not how you are used to eating salad.
This is a great way to serve salad, especially to people who claim they don't like it. The recipe works just as well as an appetizer or side for grilled meats or fish. The key is very high heat and a salad that can take some heat. I prefer to use romain lettuce, they are easy to split and serve in equal parts to each guest.
But you don't have to use romain lettuce, any firm salad works but could be harder to cut in good pieces to serve. The way I make this is by brushing some olive oil and seasoning the salad, put on a very hot grill for a few seconds and then remove. Then I top it with Sriracha and some crumbled Feta cheese.
You can serve this like a appetizer, tapas or as a side for grilled meat or fish, for me the best thing is a nice steak on the side.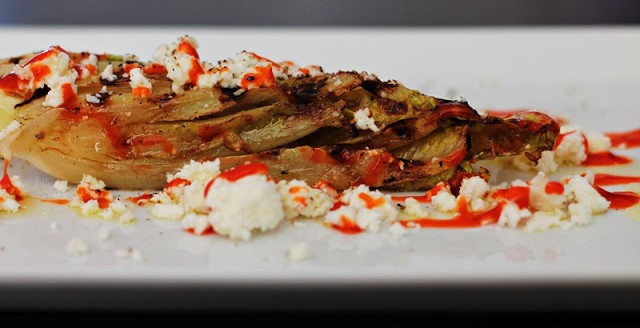 Grilled Salad with Sriracha and Greek Feta Cheese
Serves 4 as a side
2 heads of romaine lettuce
Sriracha sauce, or your favorite hot sauce
150g / 5 oz Greek feta cheese
vegetable oil
salt, pepper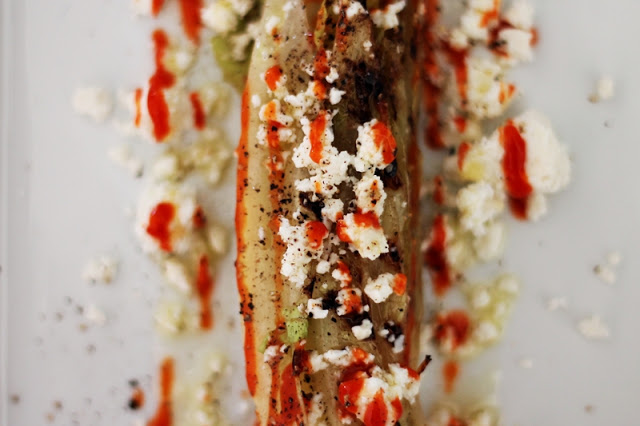 Take away the outer leafs of the salad and cut the salad into wedges, make sure each wedge get to keep a bit of the root, this will make the wedges hold together when you grill them. Brush each wedge with some vegetable oil, salt and pepper and grill on both sides on high heat for about ten seconds. The salad should be warm but not cooked through.
Put each wedge on a plate and crumble feta cheese on top and add the Sriracha, good luck.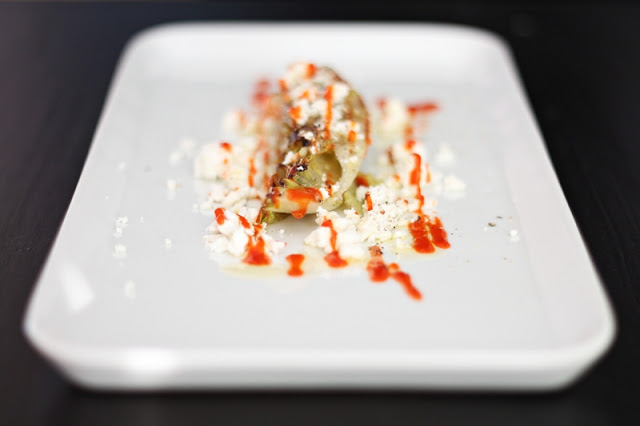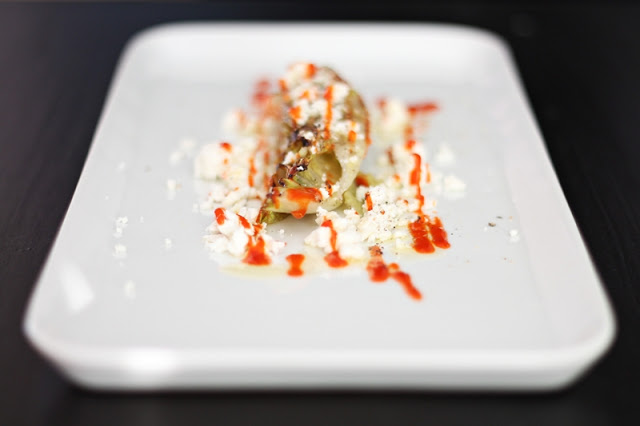 Tags: cheese, chili, feta cheese, greek, grill, grilling, lettuce, romaine, salad, sides, sriracha