Mandarin Muddler – A Great Mandarin Cocktail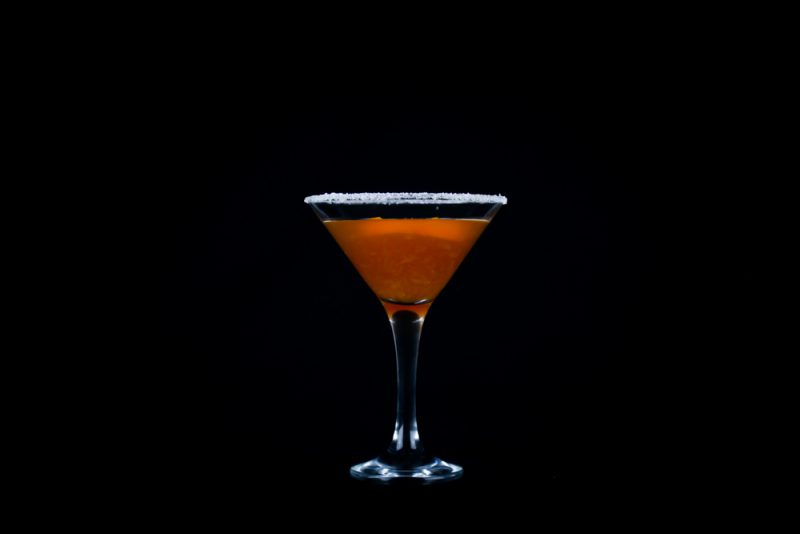 I decided to create my own holiday mandarin cocktail. I call it the Mandarin Muddler since it involves both mandarins and muddling. Try it this holiday!
The Mandarin Muddler is a great mandarin cocktail created by yours truly. It's kind of sweet and bitter and since it has a deep orange color and a clear mandarin flavor I think it works great for the holidays.
I serve it stirred with ice in a cocktail glass but that is mostly since it looks cool. The drink work great with a big chunk of ice in a regular glass as well. Now let's make it.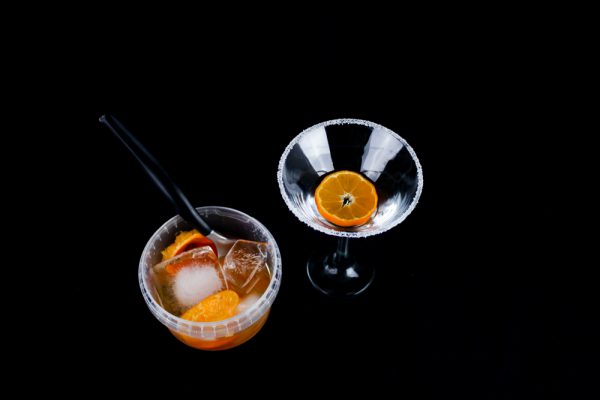 Mandarin Muddler
1 mandarin or other small sweet citrus fruit like satsumas or clementine
1.5 tsp sugar
1 oz / 3 cl Campari
1 oz / 3 cl Blood Orange Bitters
2 oz / 6 cl Vodka
muddler
ice
mandarin slice
small pitcher
cocktail glass
sugar
salt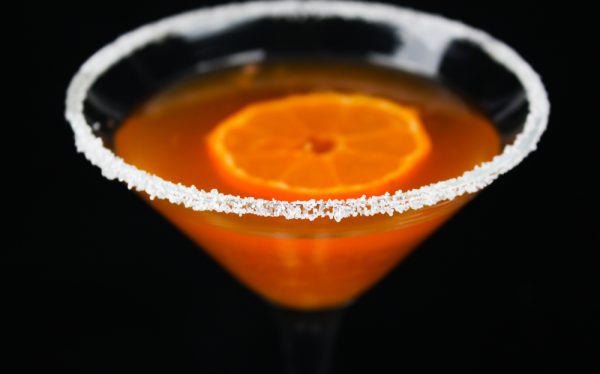 If you have a wooden muddler then use it. If not don't let that stop you, use something else like the handle of a big spoon or whatever you might find.
Cut the mandarin in half and add to a plastic bowl or cocktail shaker. Add the sugar and muddle it hard. You want to get as much juice and flesh out of the mandarin as possible.
Add the Campari, Bitters and Vodka. Add a handful of ice. Stir.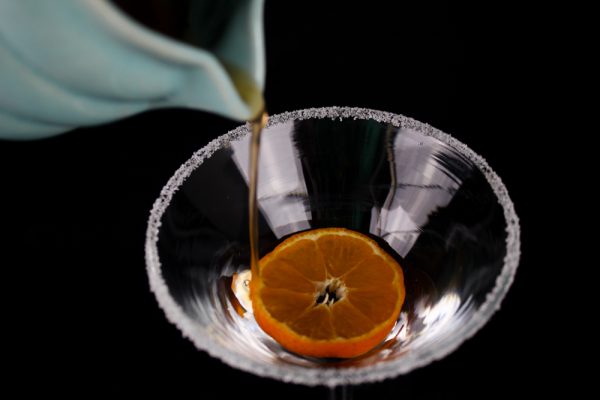 Combine sugar and salt in equal proportions. Pour it onto a small saucer. Wet the rim of the cocktail glass with the mandarin slice. Then turn the glass upside down into the sugar and salt mix to create the sugar salt rim on the glass. Add the mandarin slice to the glass.
Pour the drink into the glass without allowing any ice to slip in. Start to enjoy the holidays.
Notice that I don't pour this drink into a sieve, I kind of like the pulp to be part of the drink. If you hate pulp then do sieve it but you will loose some of the flavor.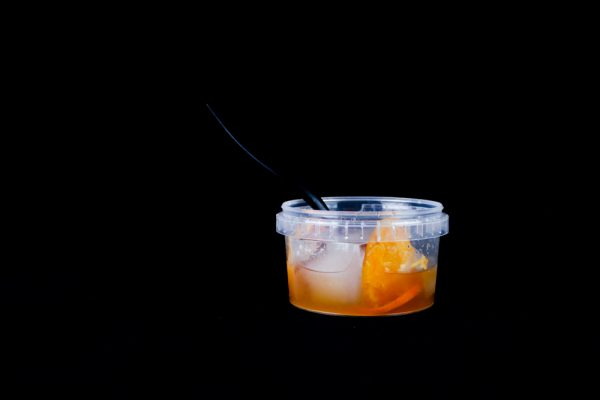 About the ingredients
As you can see in my photos you can still make great drinks without having all the right tools. I muddled in a plastic jar and then stirred the drink in a pitcher. The blood orange bitters is Stirrings Blood Orange Bitters and I really like it. So get a bottle of that.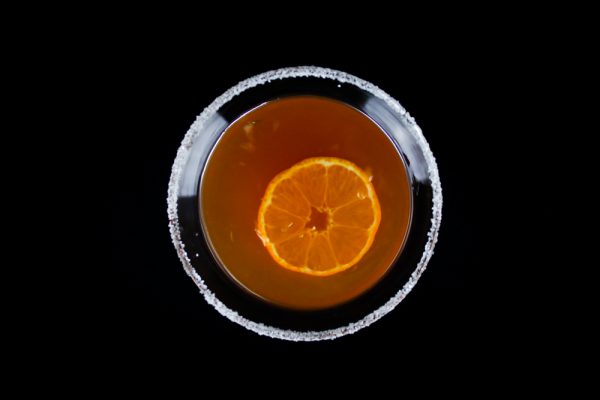 Drink Recipes at Ateriet
Making drinks is fun and I highly recommend trying some of my recipes out. Use them as a starting point to create new and fun stuff. Some of my drinks are classics with a twist, some a real classics and some are inventions of my own. You'll find them all here.