Grilled shrimp with asparagus, cilantro and lime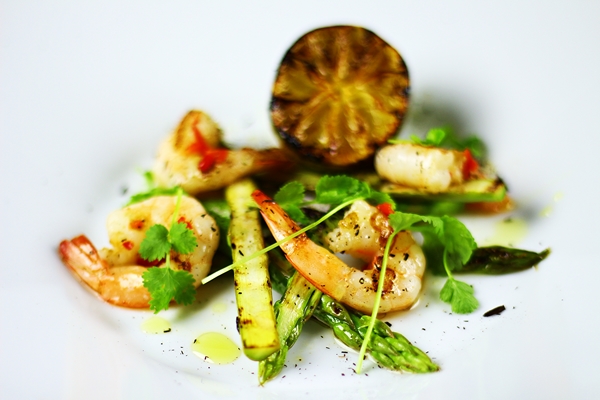 I have got a great and simple recipe for grilled shrimps with asparagus, fresh cilantro and lime. Do try this one.
This grilled shrimp with asparagus recipe is one of those that I come back to over and over again. I always tweak it a little and no version is the same except for a few things. I always use some sort of shrimps or langoustines. This means you can do the same. I tried it with langoustines, lobster, tiger prawns and this time I used Vannamei shrimps.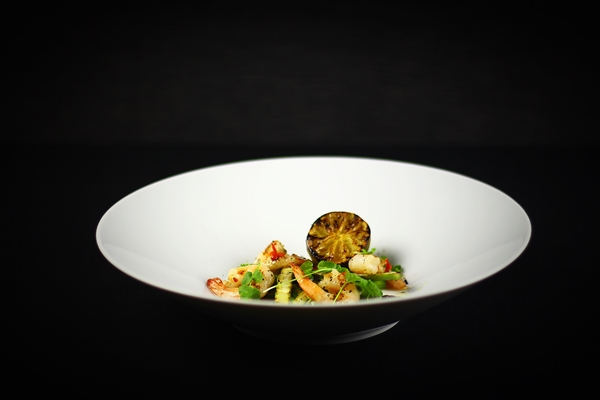 I also always use green asparagus. The are great to either grill or sear. The last few things that are always there are cilantro and lime. This time I added some chopped red chillies and some leek ash. The red chilli is great for some heat, the leek ash is mostly because it looks good and I happened to have some left over from a previous recipe I did. So I left out the ash but if you want to make it there are full instructions in this recipe.
Now let's get cooking.
Grilled shrimp with asparagus, cilantro and lime
serves 4
16 Vannamei shrimps
16 asparagus
4 limes
a handful of fresh cilantro
1 red chilli
2 tbsp olive oil
salt, pepper
Cut the limes in half and cook them in a frying pan in a little bit of oil until they are browned. This will heat the lime and give the juice a slight burnt note and make it taste a bit sweeter. It also look cool, food stylists love to do this with lemons and limes all the time.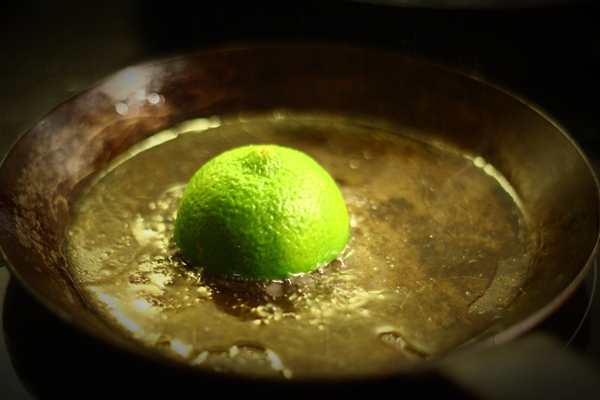 Dice the chilli, grill or sear the shrimps quickly until they are done, then toss them in the chopped chili. Cut the asparagus in half lengthwise and toss them in a few drops of olive oil and then grill them.
Arrange the shrimps and asparagus on a plate, squeeze over the warm lime and add some fresh cilantro and some extra salt and pepper. Serve.