Hot Chocolate with Single Malt Whisky – Just in time for winter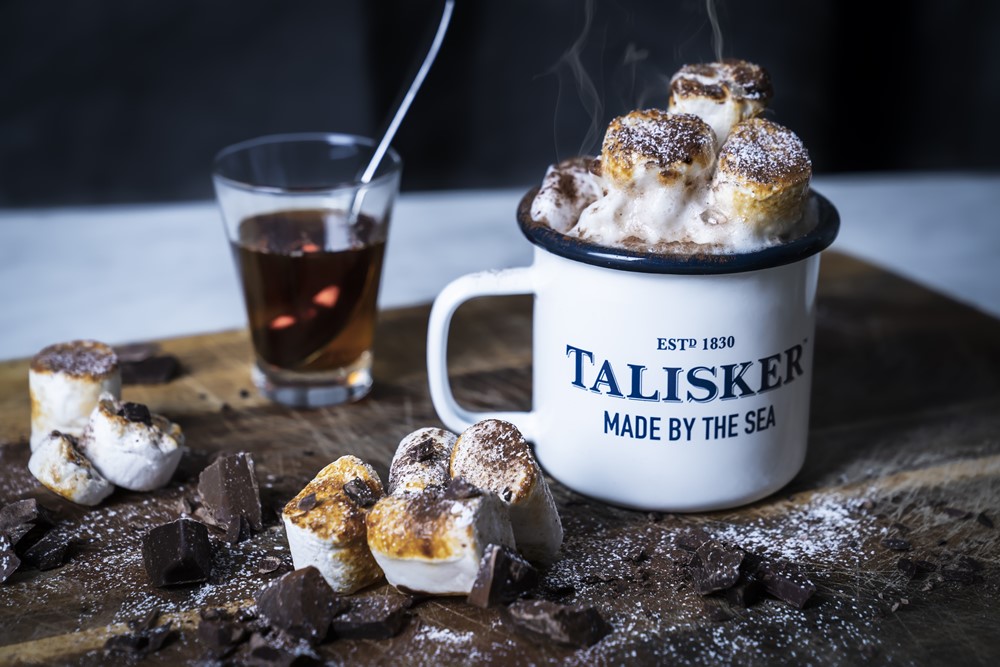 Talisker Whisky had the good taste of providing me with a brand new recipe for Hot Chocolate with Single Malt Whisky, in other words, a cup of hot chocolate for adults, check out the recipe.
As you probably figured out if you're a regular visitor here I love a good cocktail. But as winter and Christmas is just around the corner, not all those fresh cocktails are in tune with the weather. That's when whisky and chocolate come into the picture. It is time to make hot chocolate for adults. 
This recipe comes from the Whisky maker Talisker who makes a great smoky single malt that will put that extra twist on your next cup of hot chocolate. And the people at the distillery should now what they are talking about, they've been in business since 1831. Now let's make some Hot Chocolate with Single Malt Whisky.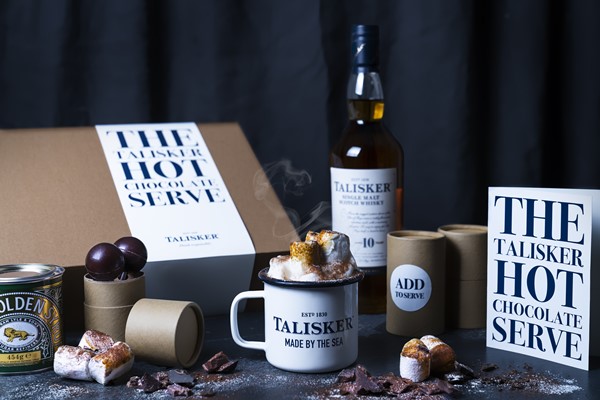 Talisker Hot Chocolate
1 serving (so triple it, at least)
25 ml / 0.85 Talisker 10 years
30 ml / 1 oz boiling hot water
28g / 0.98 oz dark chocolate
150 ml / 5 oz oat milk (regular milk works as well)
10 ml syrup (simple syrup or maple syrup)
Marshmallows
Combine all the ingredients into a pot and gently heat while stirring. Pour into a cup and decorate with the marshmallows.
Hope you like this version of a hot chocolate. If you want to try more versions you can try my own Perfect Hot Chocolate with Bourbon or maybe a version with peanut butter in it? Winter will probably last long enough to try them all, good luck!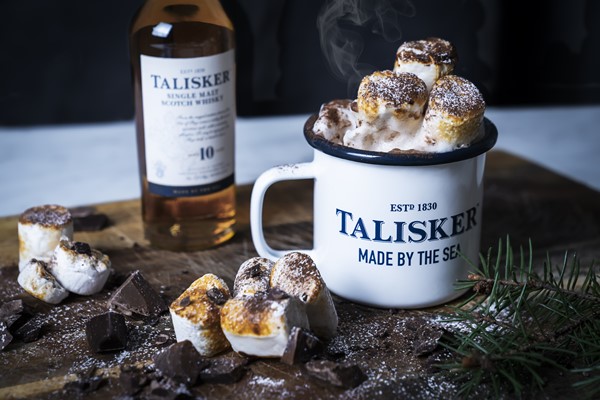 Drink Recipes at Ateriet
Making drinks is fun and I highly recommend trying some of my recipes out. Use them as a starting point to create new and fun stuff. Some of my drinks are classics with a twist, some a real classics and some are inventions of my own. You'll find them all here.