The Perfect Hot Chocolate with Bourbon and whipped cream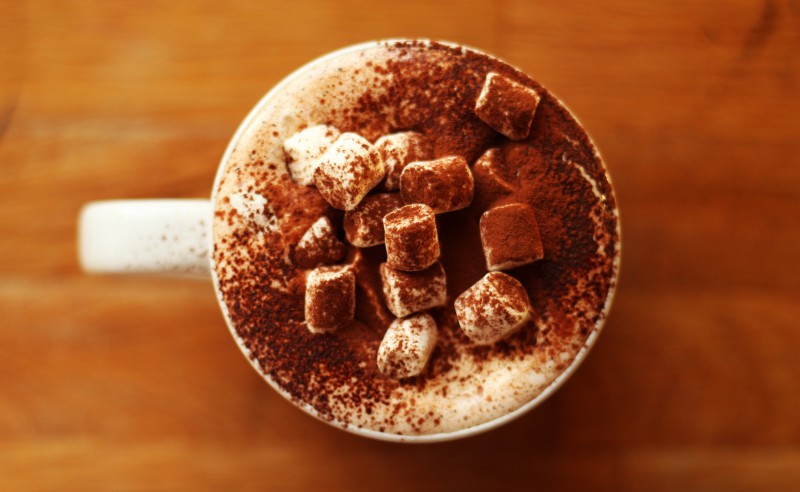 No reason to look any further, we have the recipe for The Perfect Hot Chocolate with Bourbon and whipped cream. Just keep reading to learn how to make it.
There are no real substitute for a perfect cup of hot chocolate, especially not after a day of outdoor activities in the winter. That is one of the reasons you end up going out in the cold at all, because you know you can treat yourself to a hot cup of chocolate with some bourbon in it when you get back. Let's go through everything you need to know.
So after making hundreds of these or similar recipes without ever writing anything down I decided to perfect this recipe. I made a few different varieties and this is what I think is the perfect hot chocolate with bourbon.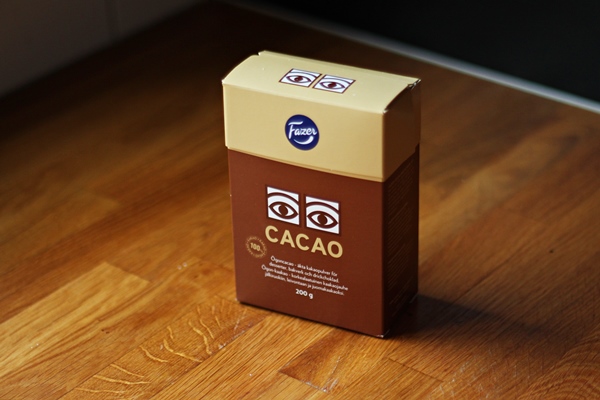 The Perfect Hot Chocolate with Bourbon and whipped cream
serves 2, but make extra.
4 dl / 1,7 cups milk
1 dl / 0,4 cups heavy cream
1 dl / 0,4 cups sugar
½ vanilla pod
2 tbsp cocoa powder
2 tbsp Bourbon (can be excluded for children and drivers)
1 handful of mini marshmallows
Cocoa powder, for decoration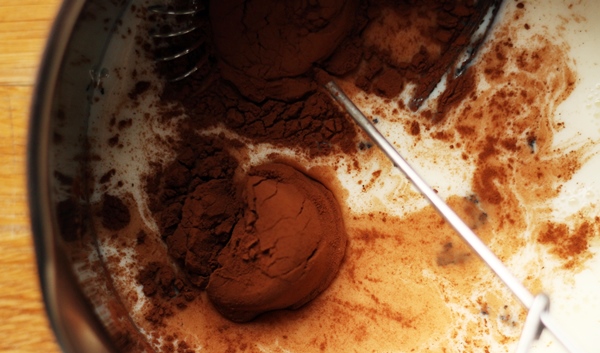 Add the milk, sugar, cocoa powder to a pot. Cut the vanilla pod in half and remove the seeds in the middle, add both the pod and the seeds to the milk. Bring it to a boil while whisking. Remove the vanilla pod. You can save this for next batch. It still has a lot of flavor, just rinse it in water and leave to dry.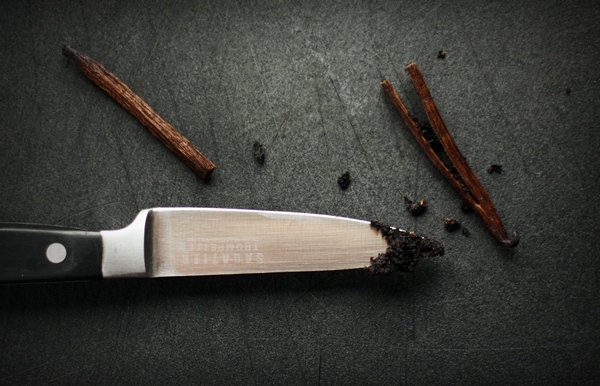 Whip the cream lightly, you want it hard enough to be able to spoon but not any harder. Add one tablespoon of whipped cream and one tablespoon of bourbon for each serving. Pour the hot chocolate on top but leave a little room at the top.
Top of each cup with the rest of the cream and add some marshmallows. Dust each cup with some extra cocoa powder. Serve.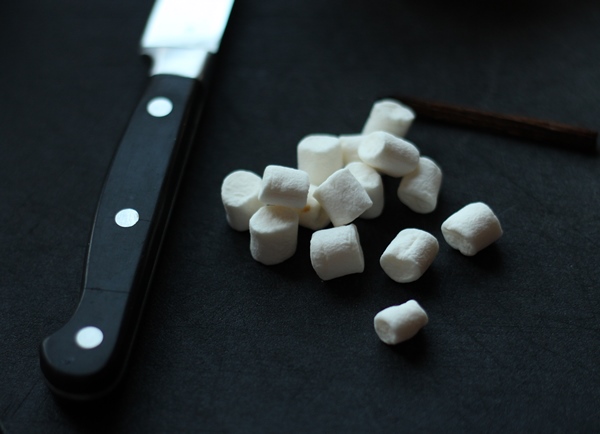 About the recipe
Now before you start cooking I will just share some of the reasons why this recipe is as it is. First I like things fairly classic. In cafés you often see ridiculous hot chocolate being served with all sorts of things on top. That's fine but I like to drink my chocolate, not having a kid's dessert.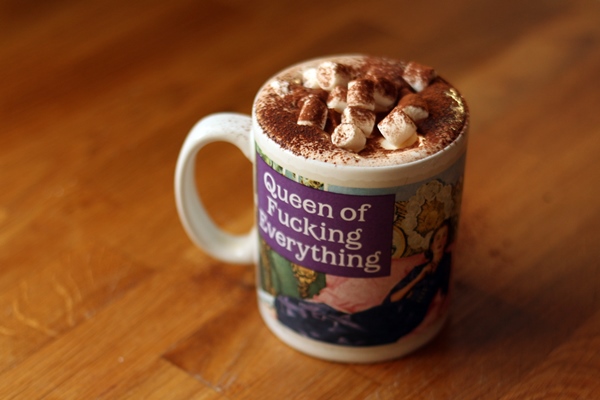 This hot chocolate is quite strong when it comes to the cocoa, that is also the way I like it. The idea is that this is a hot chocolate for grown ups, still very sweet and rich but with some balance. You want to keep some of the bitterness of the chocolate. Now I do this for my own children all the time, of course without the bourbon. They love so it is grown up in the right way.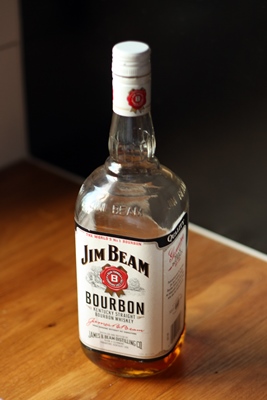 I like to use bourbon in hot chocolate, I have it, it's moderately priced and it matches the chocolate perfect. Of course you can use other stuff like a Spanish or French Brandy or Cognac and Rum. Nothing wrong with that but I think it is kind of a waste.
You won't pick up of those fine notes in a great cognac in hot chocolate. You want the bite and warmth, not to ruin yourself. So go with bourbon. I use Jim Beam, I always have it at home and it's great for so much more than the perfect hot chocolate with bourbon. Now, enjoy your chocolate.