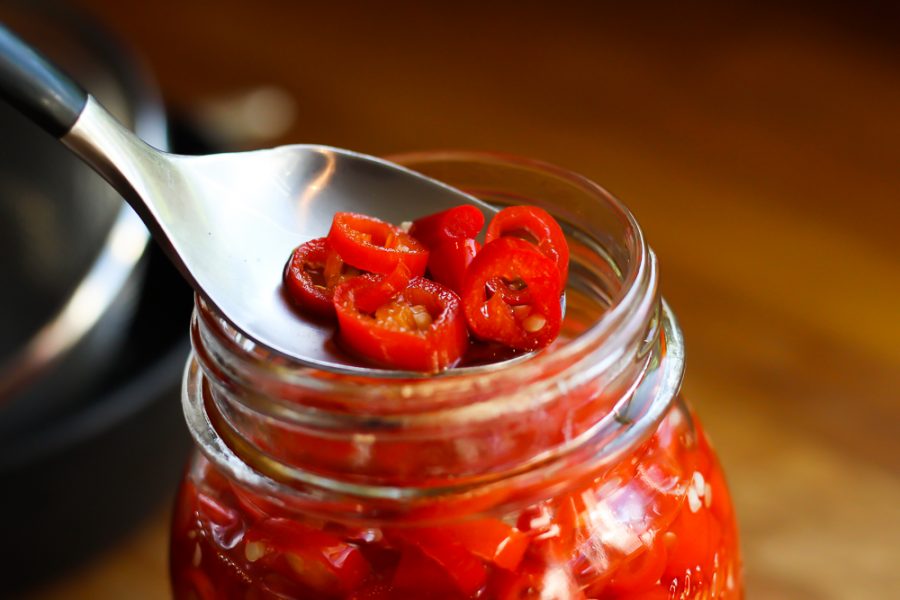 Time to make a new favorite of mine, sweet pickled chili. Fresh red chillies, sliced and boiled with sugar, apple vinegar, salt and water turns the spicy red chilies into a perfect thing to have in the fridge and to use to add spice and crunch to almost any dish. Let's find out how to make them.
Sweet pickled chili is exactly what it sounds like. Fresh red chilies pickled with sugar. This is only my second try I make these but they have become a new favorite. I love to use them to top of tacos, salads, hot dogs, with anything barbecue or maybe to a grilled steak? No matter how you chose to use them they are delicious. So let's make some.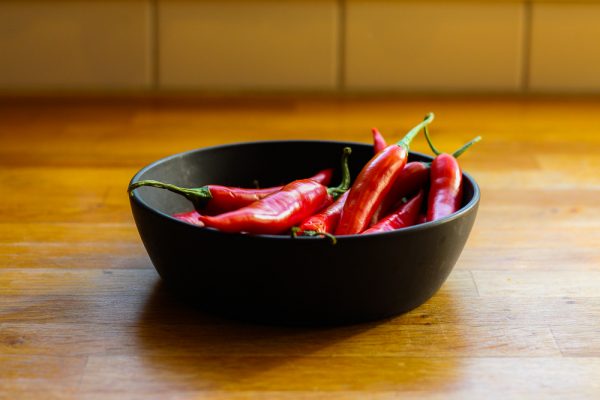 Sweet Pickled Chili
10-15 fresh red chilies
1/2 cup / 1.15 dl sugar
1 cup / 2.36 dl water
2 tbsp apple cider vinegar
2 tsp salt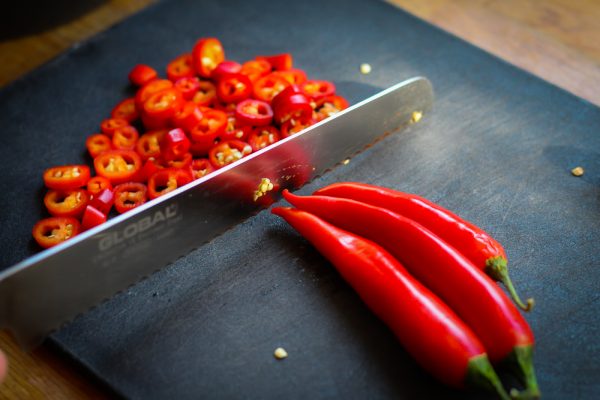 First slice the red chilies in thin slices, not paper thin, a few millimeters each is about right. But don't worry, you can cut them in most sizes and the recipe will work great anyway.
Add water to a pot and bring to a boil, add the sliced chilies and simmer for about one minute. Drain into a sieve and discard the water. This is to make the chilies a bit milder and to kill off any bacteria.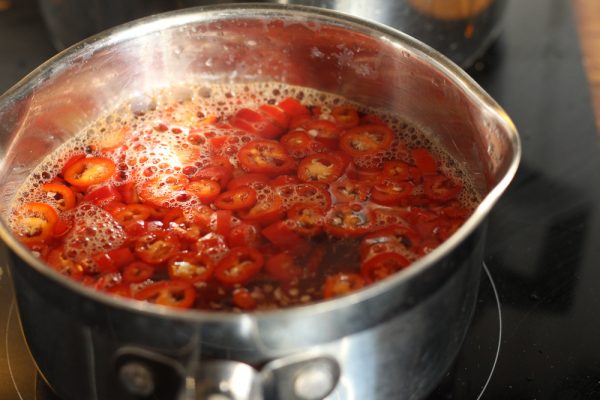 Then add sugar, water, vinegar and salt to the pot and bring to a boil again. Then add the chilies again and simmer for about two minutes. Remove from the heat and pour in both the chilies and liquid into a glass jar. Close with a lid and leave to cool.
That's it! Seriously, they are now ready to eat. Once they have cooled down just place the jar in the fridge and you have the perfect thing to use as a topping.
I'm not sure how long these last, I've had mine in the fridge for about two weeks without a problem. The biggest problem this far has been to make enough so they don't get eaten too fast. I hope you like these as much as I do.
For more recipes check out my full archive here.