Bourbon Apple Ginger Ale Cocktail Recipe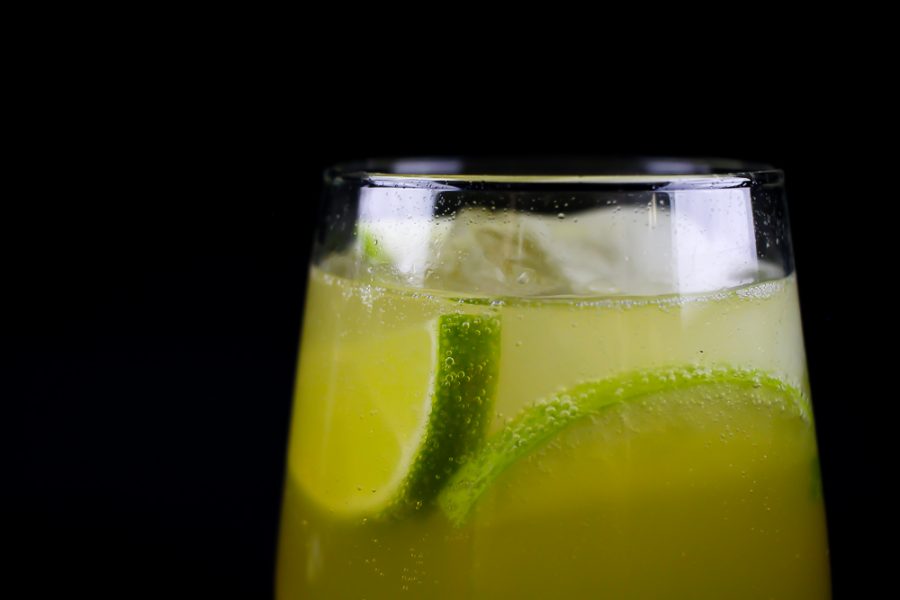 Time for another great cocktail. This time I combined bourbon with raw apple juice, ginger and ginger ale. The result is a refreshing take on a bourbon cocktail. I simply call it by its ingredients, a Bourbon Apple Ginger Ale Cocktail, let's find out how to make it.
So finally time for a new cocktail. This one is called Bourbon Apple Ginger Ale Cocktail and the key to the drink is the raw apple juice which is essential to this recipe. You can either make your own by juicing a fresh green apple with high acidity like the Granny Smith. If you don't have a juicer or want to make things a bit easier then you can buy good raw apple juice. These days those aren't hard to find so if you don't love juicing stuff then go with the store-bought one, it worked great for me.
Now let's start blending.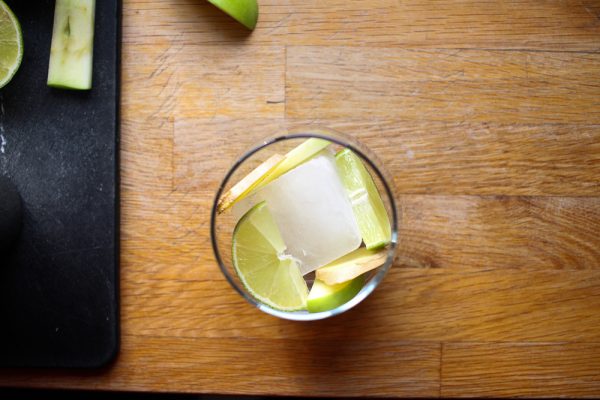 Bourbon Apple Ginger Ale Cocktail
serves 1
2 oz / 6 cl bourbon
3 oz / 9 cl raw apple juice
4 oz / 12 cl ginger ale
1 lime
1 piece of fresh ginger
ice
glass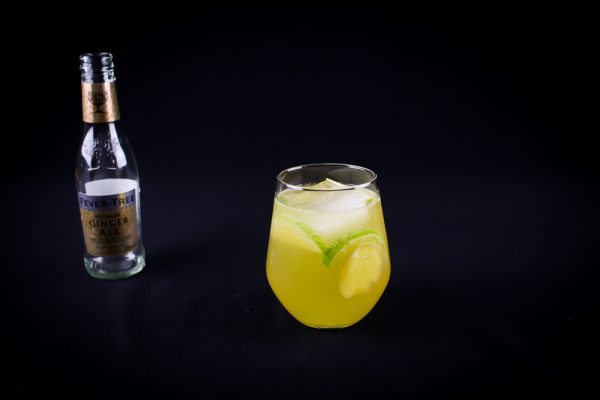 Cut the lime in thick slices, wash and slice the ginger in thick slices as well. Add ice and sliced ginger and lime to a glass. Add the bourbon and raw apple juice to the glass and stir. Top off with the ginger ale. Serve and feel that refreshing flavor.
I really hope you like this cocktail. If you want to try a few apple cocktails I have to recommend these three which has all become favorites for me.
Green apple cocktail with ginger and lime.
Smoked Old Fashioned with apple and cinnamon.
Don't hesitate to try any of those, good luck and as always, drink responsibly.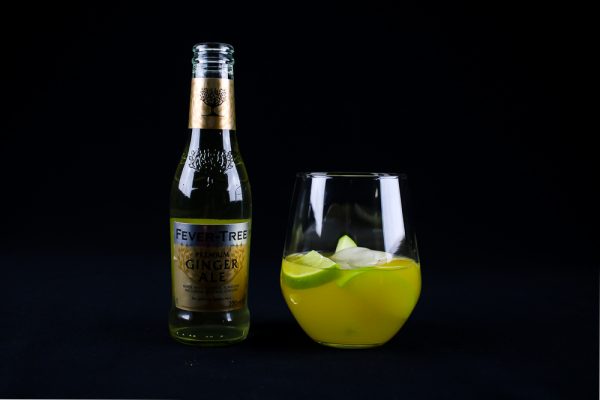 Drink Recipes at Ateriet
Making drinks is fun and I highly recommend trying some of my recipes out. Use them as a starting point to create new and fun stuff. Some of my drinks are classics with a twist, some a real classics and some are inventions of my own. You'll find them all here.