Pickled Yellow Beets and Carrots – A Great Quick Pickle Recipe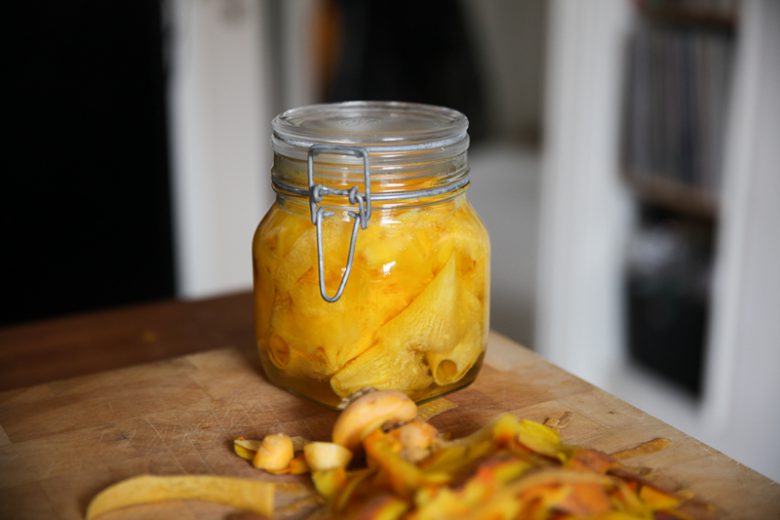 These pickled yellow beets and carrots is easy to make and can be used for lots of tasty stuff, learn how to make them.
I love to use these pickled yellow beets and carrots for all sorts of things. You can try to serve them with most type of charcuterie, salads, like a side for most meat or fish dishes. Another favorite for me is to top tacos with them, that acidity and crunch is a perfect topping.
This pickle recipe uses thinly sliced yellow beets and yellow carrots. I like to mix different vegetables like this. You can pickle them together and since the color matches it looks great too. If I would have used regular beets they would have colored the carrots. Nothing wrong with that but that's not what I wanted with this recipe.
Another thing I like about thin sliced pickles like this is that you can eat them almost immediately. A hour or so in the jar and they are good to go. The reason why I like that is because I tend to get an urge for some nice vegetables as soon as I don't have any. This recipe solves that problem. Now let's make some.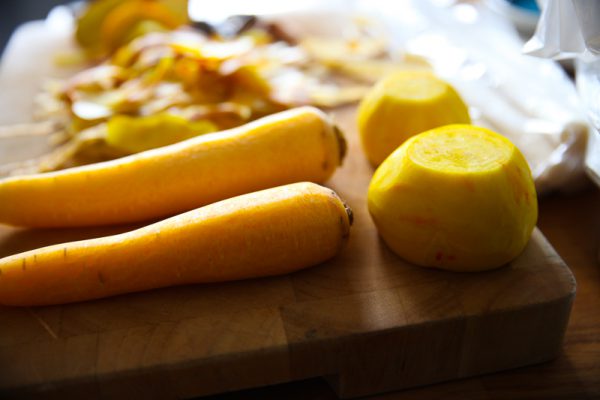 Pickled Yellow Beets and Carrots
2 big yellow carrots
2 big yellow beets
1 cup / 2.36 dl white wine vinegar
1 cup / 2.36 dl sugar
a dash or water
Peel and rinse the carrots and beets. Then use a potato peeler to slice them thin directly into a glass jar. For the carrots you could also use a carrot sharpener if you have one. If not use a potato peeler for those as well. Once the jar is filled set it aside.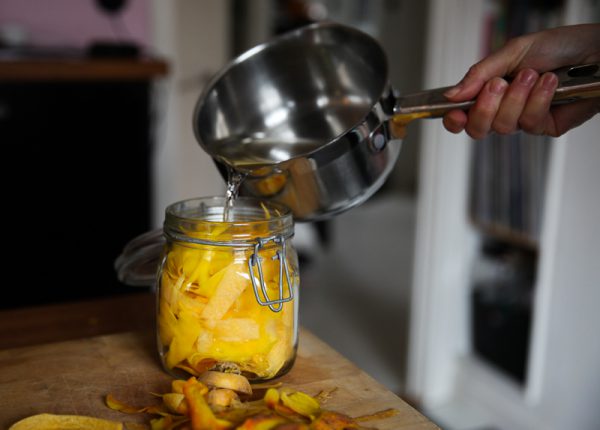 Add white wine vinegar and sugar and a dash of water into a pot and bring it to a boil. Leave to cool for a few minutes. Then pour the brine into the jar until the vegetables is covered. Leave to cool.
The pickles is ready to eat in an hour or so and will last at least a week. I reality I'm sure they last longer but I always eat them before that. Good luck!