Pineapple Cocktail with Rum and Caramelized Pineapple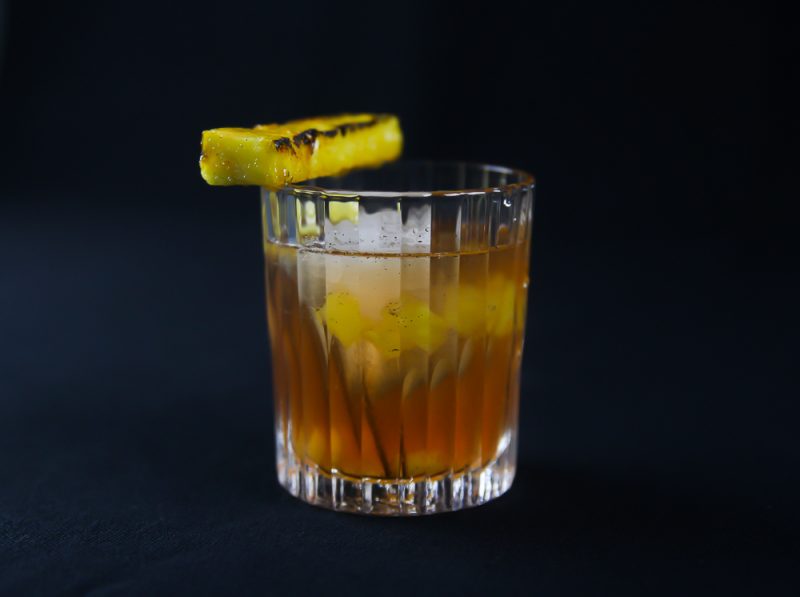 Pineapple in drinks doesn't have to mean Pina Colada. Try this Pineapple Cocktail with rum and fresh caramelized pineapple.
I have to admit, a pineapple cocktail is not the drink I usually go for. I only really use pineapple in deserts where I often pair it with the usual pineapple stuff. You know, brown sugar, vanilla, rum, stuff like that. So why not make a drink out of those things?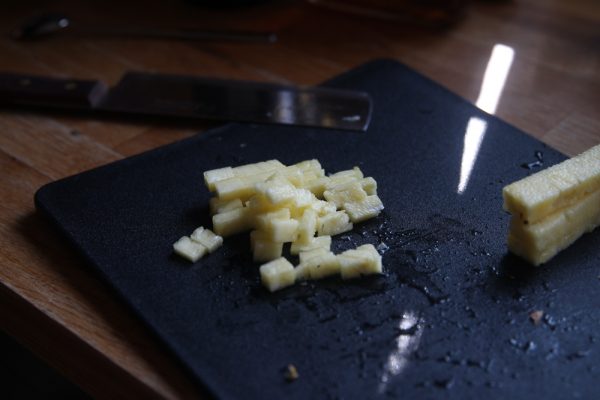 Pineapple Cocktail with Rum and Caramelized Pineapple
2 oz / 6 cl dark rum, a good kind
2 oz / 6 cl pineapple simple syrup (recipe below)
ice for stirring
ice for serving
1 piece of fresh pineapple
sugar
Old fashioned glass
Creme Brulee Torch
Shaker or pitcher
spoon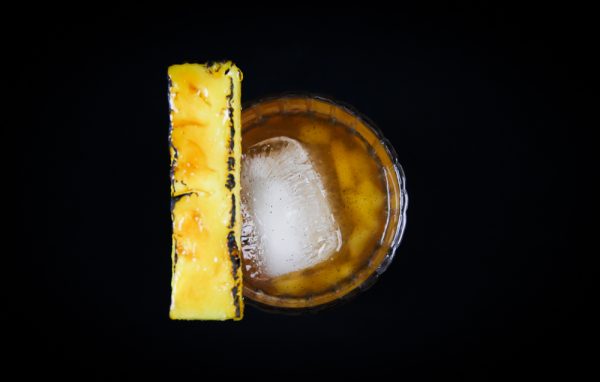 Combine dark rum and the pineapple syrup including the diced pineapple. Stir with ice for 30 seconds. Add ice to a glass and pour in the drink.
Coat a piece of fresh pineapple with sugar and then caramelize it using a Creme Brulee torch. Make sure the piece of pineapple is long enough to be able to rest on the rim of the glass. Then place it on the glass and serve. All done.
If you don't have a Creme Brulee torch you can get one, not in a cooking store but a hardware store. Half the price and double the quality. You can, of course, serve the drink without the caramelized pineapple as well. It's not quite the same but still a good drink. Now let's make that pineapple syrup for this pineapple cocktail.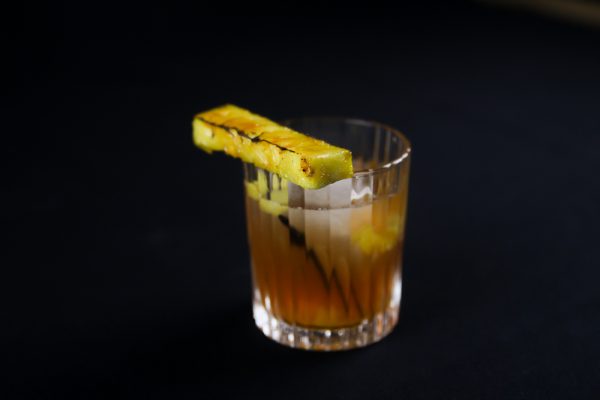 Pineapple Simple Syrup
1 part water
1 part sugar
1 part diced fresh pineapple
½ vanilla pod
Combine water, sugar, vanilla, and pineapple in a pot. Bring to a boil and let simmer on low heat for about 15 minutes. Set aside and leave to cool. Use the syrup with the pineapple in it. The syrup will keep for about a week if covered and kept cold.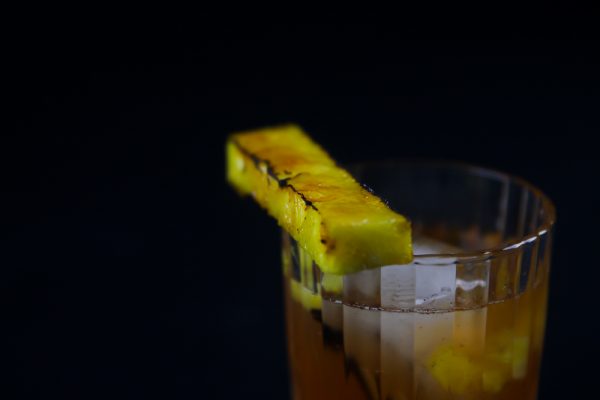 Drink Recipes at Ateriet
Making drinks is fun and I highly recommend trying some of my recipes out. Use them as a starting point to create new and fun stuff. Some of my drinks are classics with a twist, some a real classics and some are inventions of my own. You'll find them all here.