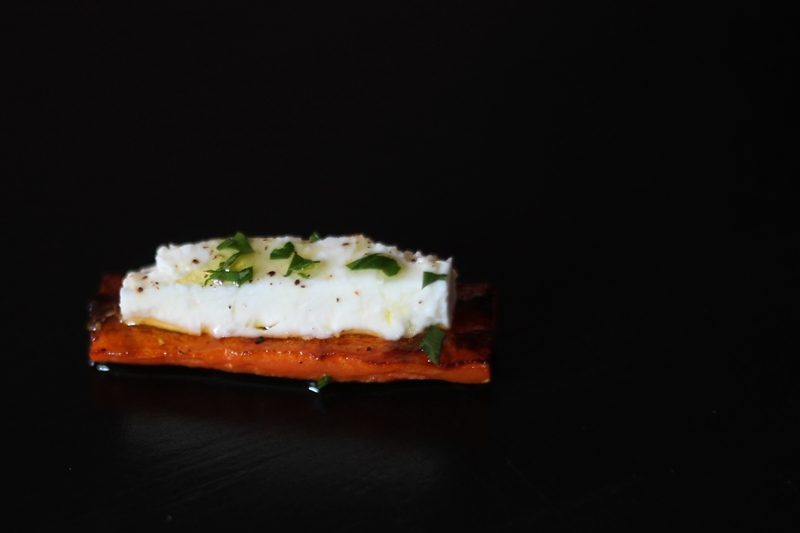 Simple and delicious, try roasted carrots with feta cheese and parsley.
Roasted carrots with feta cheese and parsley, it pretty much is exactly what it sounds like. This  is a great combination of flavors and texture and is very easy to do. All you need are carrots, greek feta cheese, a little bit of olive oil, vinegar, parsley, salt and pepper.
There are a couple of different way you can serve this combination, either like in the photo like a finger food or tapas snack or you could make a bigger batch and serve them as a side. A third option is to add more vegetables and turn it into and rustic salad.
Roasted carrots with feta cheese & parsley
served as tapas or fingerfood, 4 servings
2 big carrots
100g/3,5oz Greek feta cheese
olive oil
salt, pepper
fresh parsley
white wine vinegar
Peel and split the carrots in half and then cut into smaller pieces, about 2-3 for each side of a carrot. Add a little olive oil to a frying pan and roast the carrots on medium heat until cooked through, once done season with salt and pepper.
Cut the feta cheese into pieces similar to your carrots and place one piece of cheese on each carrot. Combine one part vinegar with three parts olive oil. Chop a few leafs of parsley and add to the vinnaigrette. Season to taste with salt and pepper. Add a little bit of vinnaigrette to each carrot and serve.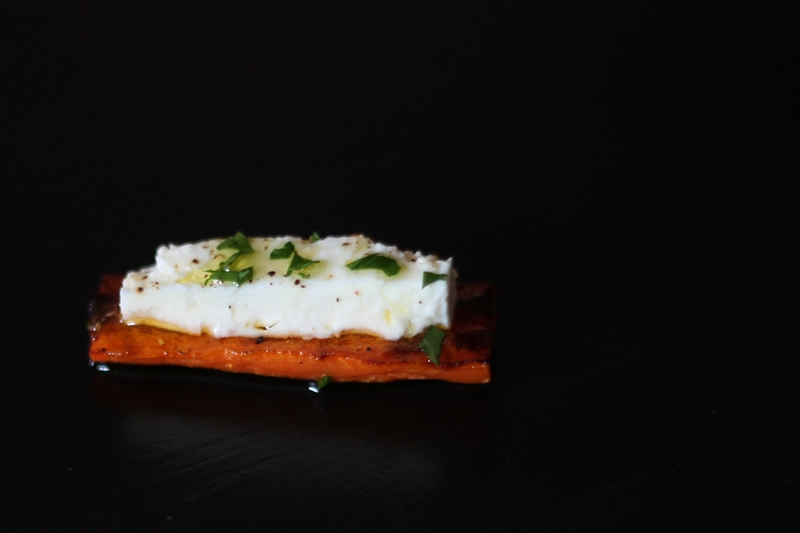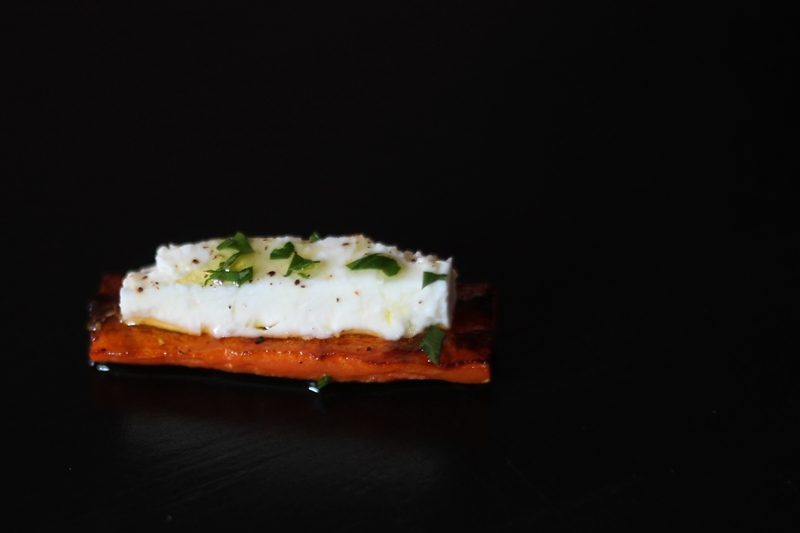 Tags: carrot, cheese, feta cheese, Greece, parsley