Warm Apple Calvados Punch with Cinnamon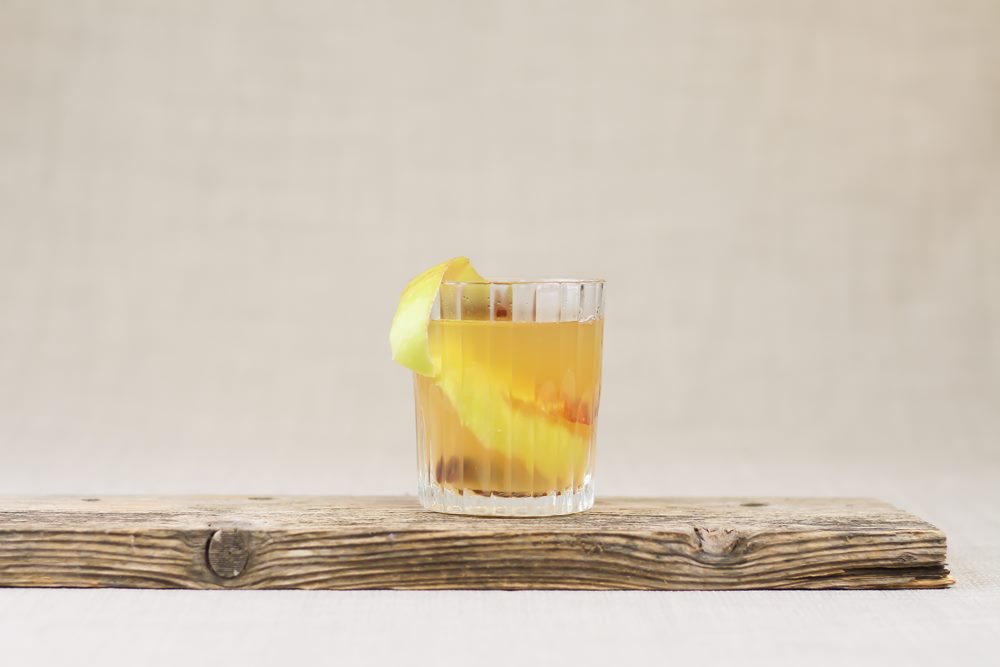 This Warm Apple Calvados Punch works great instead of mulled wine but is good enough to last you through winter. Give it a try!
Warm Apple Calvados Punch, the name itself should make you want to try this right? This one has become somewhat of a winter favourite for me. It is very easy to make and everyone I tried it on loved it.
The base of the drink is cloudy apple juice and that is the most important ingredient. Regular apple juice will ruin the drink so get any brand of cloudy apple juice you can find. There are usually plenty to choose between. I carefully heat the apple juice with a little bit of brown sugar and one or two cinnamon sticks.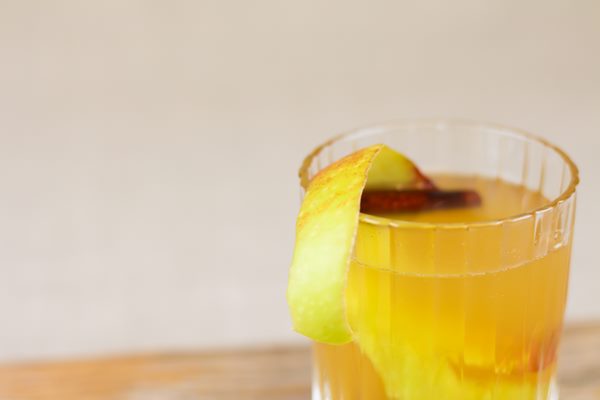 Once its warm I just add Calvados and a dash of Cardamom bitters, I'm a big fan of cocktail bitters but in this drink, you can exclude them if you don't have any at home. Now let's find out how to make this drink in detail, shall we?
Warm Apple Calvados Punch with Cinnamon
3 cl Calvados
2 dashes Cardamom bitters (can be excluded)
9 cl cloudy apple juice
2 tbsp sugar
2 cinnamon sticks
1 apple (for decoration)
1 glass or mug (that can be used for hot liquids)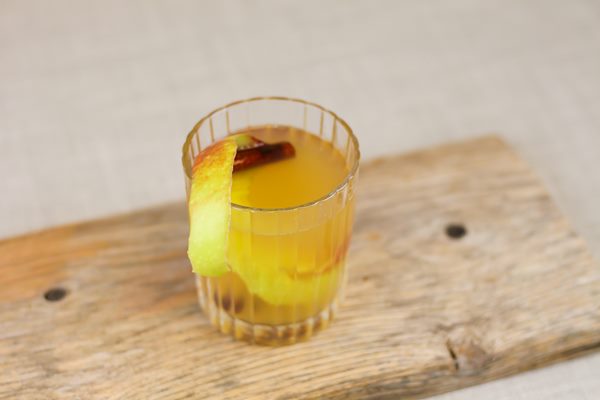 Add sugar, cinnamon and apple juice to a pot. Heat while carefully stirring. Once it's hot set-aside and add the Calvados and bitters. Pour into a glass or mug. Let a cinnamon stick float in the glass and if you like add an apple twist like you can see in my photos.
Making an apple twist like that is very easy. Simply use a potato peeler and peel a long skin of an apple by twisting the apple while peeling. Super easy and it looks great. Good luck!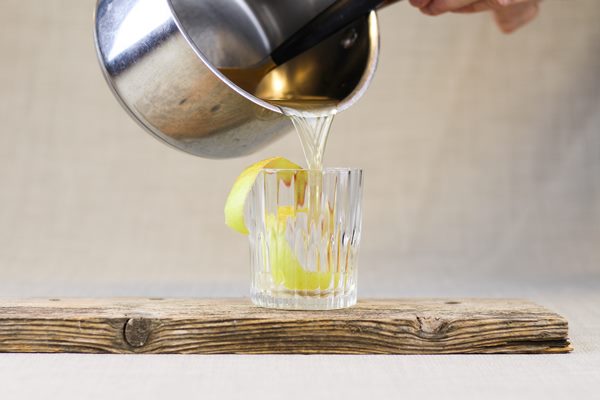 Drink Recipes at Ateriet
Making drinks is fun and I highly recommend trying some of my recipes out. Use them as a starting point to create new and fun stuff. Some of my drinks are classics with a twist, some a real classics and some are inventions of my own. You'll find them all here.