Make a Yuzu Cocktail with Limoncello this summer
Make a Yuzu Cocktail with Limoncello.
Yuzu is a Asian citrus fruit that could be described as being something like a combination of a grapefruit, mandarin and lemon. It's also great for this yuzu cocktail but if you still want to learn more about the fruit there is a short description after the recipe below. And if you really want to dig deep you can read more about this citrus fruit here.
Also, it might not be that easy to find fresh Yuzu's if you don't have a great asian store nearby but you can find Yuzu juice in some asian or japanese grocery stores, but with a bit of luck you can stumble upon it in regular stores from time to time.
The taste of this yuzu cocktail is slightly sweet and sour with a clear bitterness afterwards, in other words its for grownups.
Yuzu and Limoncello Cocktail
1 part simple syrup
1 part Yuzu juice
1 part Vodka
1 part Limoncello Liqueur
Ice
Shaker
a slice of Yuzu, or lemon if you can't find fresh Yuzu, for serving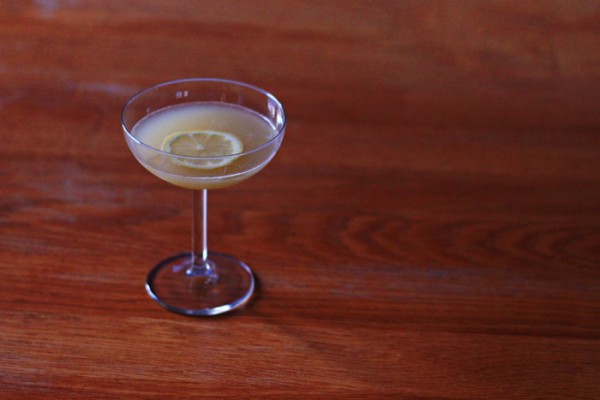 If you don't have a shaker you could use a mason jar with the top screwed on, works just as fine and you can spend your money on something better. Like Yuzu. Or vodka.
The simple syrup is one part sugar one part water that you bring to a boil and then leave to cool.
Combine all ingredients in the shaker (or jar) add some ice, screw on the lid and shake hard for a few seconds. Remove lid and strain into a glass, add a slice of Yuzu and serve.
About Yuzu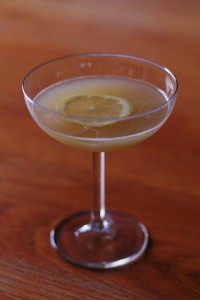 Yuzu is a citrus fruit and plant originating from East Asia. The fruit looks like a yellow to green, small grapefruit with a rough and uneven skin. It is highly aromatic but also quite bitter and sour.
It is used in Japanese, Chinese and Korean cuisine and it is growing in popularity in the western world as well. You might have tried it in the Japanese Ponzu sauce and soon you will have tried it in a Yuzu Cocktail, right?