5 Asparagus facts and one great recipe to use it in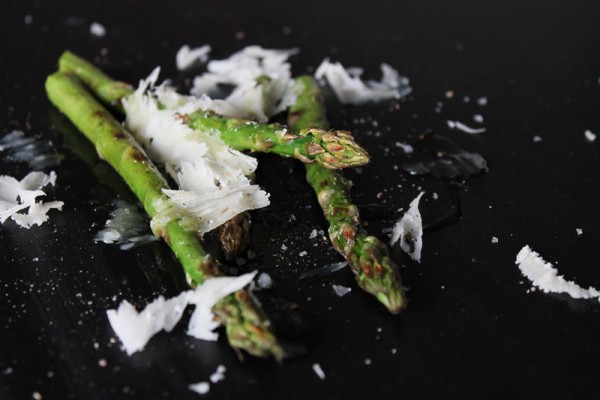 Learn a little bit more about asparagus, we give you 5 asparagus facts and one great recipe to use it in, so keep reading.
Asparagus is one of my favorite vegetables, especially in spring when you can get your hands on the seasons first, it's a very versatile vegetable that can be used for all sorts of food, but let's start with a few facts about asparagus.
1. One of the first evidences of asparagus used by humans is an Egyptian frieze (part of a building) from 3000 years BC.
2. Even though asparagus is packed with flavor it consists of 93% water.
3. White and green asparagus are from the same plant, the they turn green once the grow above soil, in farms producing white asparagus the top of the asparagus gets covered in soil as they grow from keeping the photosynthesis from starting and turning them green.
4. The world biggest producer of asparagus is China followed by Peru and Germany.
5. Your urine will smell strange after eating asparagus, but if you're lucky you won't notice it since all humans can´t detect the smell.
Ok, now you know a bit more about this great vegetable than you did before but what should you use it for? Well actually the choices are endless, you can make soup, cream, dips, tempura fried, roasted, steamed, grilled or almost anything you can imagine.
For me I usually come back to the same classic stuff all the time, and for me that means hollandaise or béarnaise sauce, eggs and or cheese. Those three things are my favorites and I can´t seem to get tired of them, I usually serve it as an appetizer but most recipes can be converted to be perfect as a side.
Now let´s get cooking! This is a very simple recipe that can be served either like an appetizer or like a side for meat or fish.
Grilled asparagus with parmesan cheese and olive oil
Appetizer, 4 servings
24 fresh green asparagus
4 tbsp olive oil
80 g/2,8 oz shaved Parmesan cheese
salt
black pepper
Cut of the bottoms of the asparagus, if they are thick you might need to peel the stems, you can check this by taking a bite at the end of the asparagus. If the skin gets stuck between your teeth you'll need to peel them. Best way to avoid this is to choose small thin asparagus if possible.
Once the asparagus are trimmed toss them in one tablespoon of olive oil and season with salt and pepper. Then grill the asparagus on high heat on the grill or in a grill pan, they should be almost cooked through but still a little bit of bite. Once done remove from the grill and toss in the remaining olive oil.
Add the asparagus to plates and sprinkle the shaved Parmesan cheese on top, serve. Good luck!