Bleak Roe on Toast with Lemon Smetana and Dill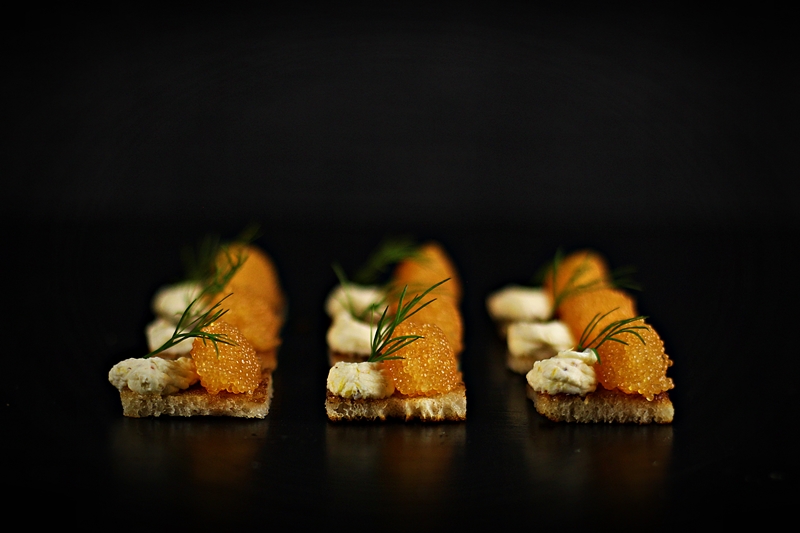 One of the easiest things to make and a delicious one. Try our simple recipe for this great snack food. Bleak roe on toast with lemon smetana and dill.
Roe or caviar or just fish eggs is one great product to use for appetizers and finger food. I do it all the time. Now roe comes in a wide range of different varieties and price ranges. From the cheapest possible to the very exclusive sturgeon caviar that can cost insanely much.
In this recipe I use bleak roe. This is quite expensive but it can't compare to the sturgeon caviar. There can also be different qualities of bleak roe so the best thing is to visit a fish market you trust and ask them for advice. The good thing is you don't need very much. I used an American bleak roe that I bought frozen in this recipe. I paid around $8 for 80g / 2.8 oz.
If that is over or under your budget you can just replace the bleak roe with any variety that you like, now let's make some bleak roe on toast.
Bleak Roe on Toast with Lemon Smetana and Dill
serves 2-4 as a finger food
The portion for this is small, I served four people but that was with other types of finger foods as well. Usually I make sure that each guest can eat 2-3 pieces each. In my photos there are nine pieces but I actually made twelve and that is what the recipe is for. But these things tend to be eaten if they are served so it is always a good idea to make a little bit extra. This is what you need.
80g / 2.8 oz bleak roe
3 slices of toast bread
1 tbsp butter
100g / 3.5 oz smetana or creme fraiche
1 lemon
salt, pepper
fresh dill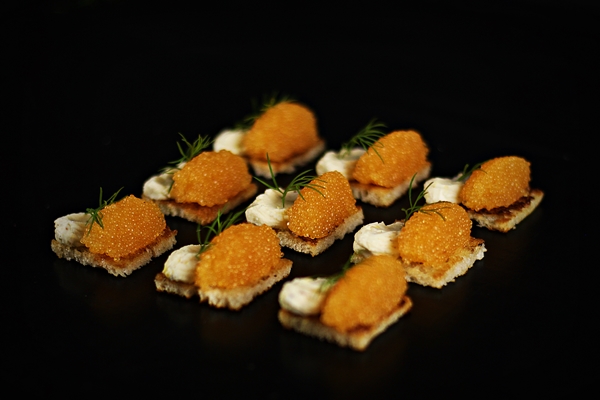 Cut away the edges of the bread and cut each piece into four squares. Toast them in a pan with the butter. Grate the lemon using a microplane and combine with the smetana. Season with salt and pepper.
Smear some lemon smetana on each piece of toast. Spoon the bleak roe on to the toasts. Add a piece of dill on each toast. Serve.