Fennel and Grapefruit Salad with Black Pepper and Parsley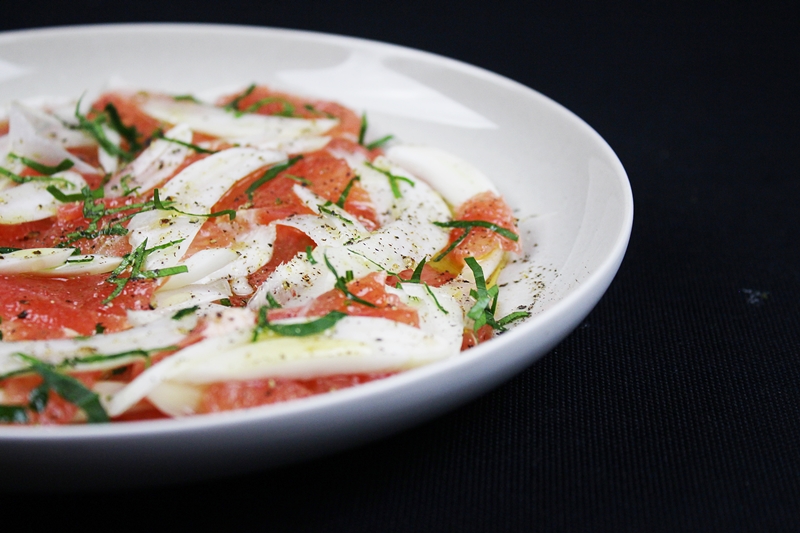 Try this simple recipe for a fresh fennel and grapefruit salad, it's the perfect side or vegan appetizer.
Fennel and grapefruit is a great combination and one of the best ways to serve this is to make a very simple salad. There is really nothing to it, peel and slice a grapefruit, wash and slice a fennel and sprinkle some chopped parsley, olive oil and black pepper on top. That's it.
I served this salad as a side for a creamy tagliatelle with a steak on the side, it was a great way to serve it. It also works great for buffets or if you're having trouble coming up with a fresh appetizer for a vegan friend or just want to cut down on meat this is a great recipe.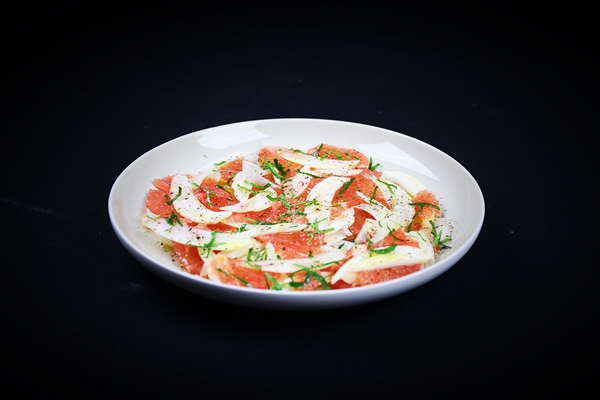 Also, my first plan was to make this recipe with yellow beets and some blood orange with the fennel instead of the grapefruit. Unfortunately both stores I visited was out of blood orange and yellow beets so the plans had to change. What that means is that you can tweak this salad in a lot of ways so feel free to add your own twist. Now for a more detailed recipe.
Fennel and Grapefruit Salad with Black Pepper and Parsley
Serves 4 as an appetizer or side salad
2 pink grapefruits
2 small fresh fennel/anise
Black pepper
Olive oil
Some fresh parsley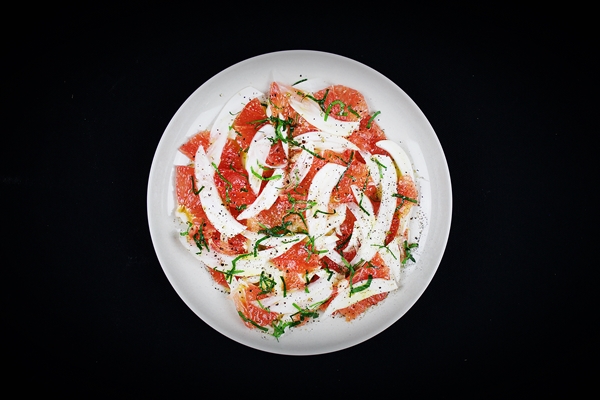 Cut away all the skin from the grapefruits, make sure you'll remove all the white stuff. It is very bitter and it needs to go. Cut the fennels in half and cut away the stem in the middle. Rinse the fennel in water.
Slice the grapefruit and fennel thin and combine on a plate or more if you're serving this as an appetizer. Chop the parsley and sprinkle on top. Add a few twists of black pepper and drizzle with olive oil. Serve.