Carrot Apple Side Salad With Horseradish And Parsley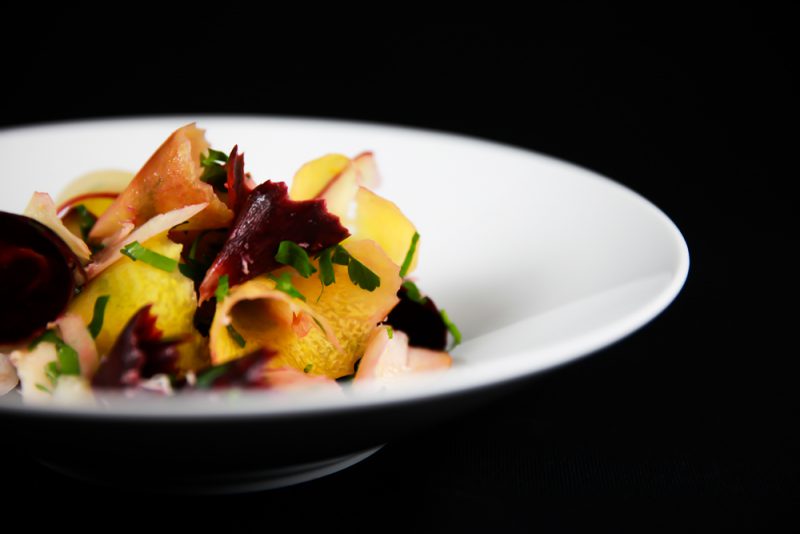 Try this Carrot Apple Side Salad flavored with fresh grated horseradish, apple cider vinegar and parsley. A great side for almost anything.
This Carrot Apple side salad literally takes less than ten minutes to make. But it's not only easy and quick to make, it's delicious as well.
Just regular carrots and some chopped apples aren't the most fun salad you can imagine. So when you are working with simple and common ingredients like this it's the perfect time to make things a little bit different. I hope you agree because I did twist this salad a little bit.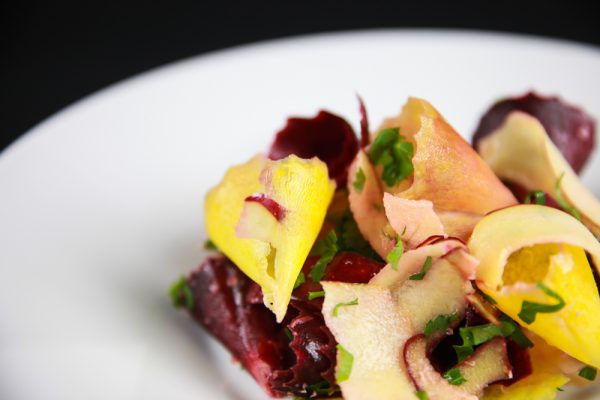 What is special about it
With just a simple twist or two you can make a simple side salad like this stand out. What I did was to use carrots of a few different colors. I used a purple and orange carrot and one yellow. To make it a little more different I used a carrot pencil sharpener to cut the carrots and a potato peeler to cut the apples. Really small changes from the regular way to do it but it makes a huge different, don't you agree?
If you're wondering what a carrot pencil sharpener is I have a full post about it here, a fun tool to have but you can make this salad just as easy without it.
Just peel the carrots at first to get rid of the skin, then just keep on peeling and use it in the salad. You'll get some unusual shapes and the salad almost look like a trash salad. But with the beautiful colors of the ingredients it turns out great. Now let's make the salad.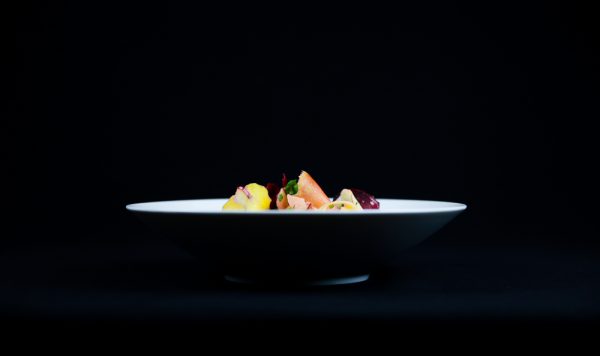 Carrot Apple Side Salad With Horseradish And Parsley
2-3 big carrots of different colors
2 red apples
a few leaves of parsley
1 small piece of horseradish
1 tbsp olive oil
1 tbsp apple cider vinegar
salt
pepper
Peel the carrots and rinse the apples. Then slice them using a potato peeler or carrot sharpener. Add all of it to a bowl. Chop the parsley and add to the bowl. Whisk together olive oil and apple cider vinegar, season with salt and pepper.
Add the vinaigrette to the salad and toss. Add a bit more salt and pepper if necessary. Grate fresh horseradish on top and serve.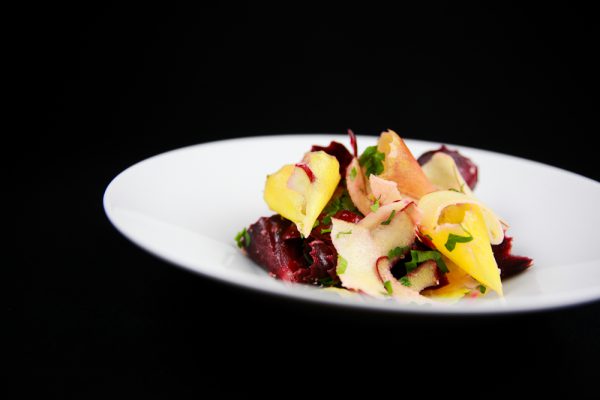 What to serve the Carrot Apple Side Salad With
I like it for most things. It goes great instead of a regular coleslaw or why not top a burger with it. All things barbecue and roasts is perfect as well. A grilled sandwich with plenty of cheese with this salad on the side is also a safe bet. If you have any other ideas just try them, it's just food and by trying new things you'll never know what you might discover, am I right?