Crab Claws with Homemade Aioli & Salt – Delicious and Simple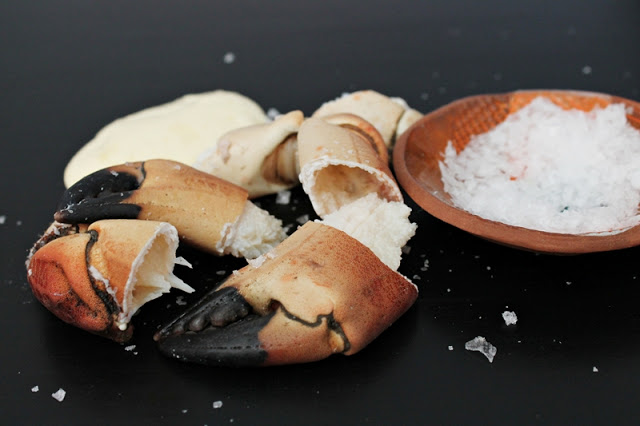 Fresh boiled crab claws served with a homemade aioli and just a few sprinkles of salt, this don't get much easier, or more delicious.
For dishes like this there is not much to talk about, fresh crab claws is absolutely delicious so if you haven't tried this before now is the time.
Crab Claws with Homemade Aioli & Salt
serves 4
Not much to it, if you can't find raw crab claws then it's fine to use cooked if you have a good place to buy shellfish. And if you're feeling extra lazy go ahead and buy the aioli as well. If not then follow the recipe below.
600g raw crab claws
salt
dill (optional)
water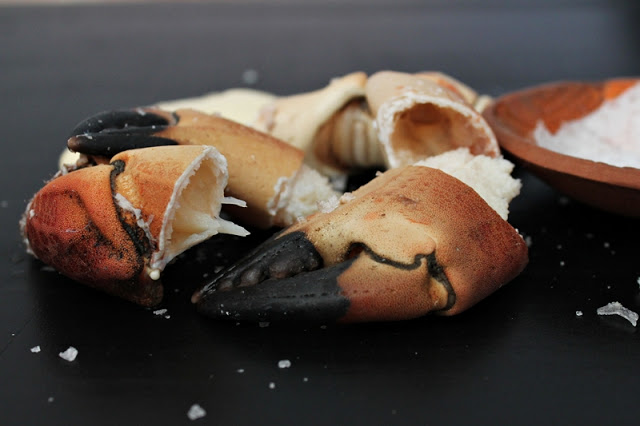 People like to put beer, sugar and all sorts of things in the water when they cook shellfish. I prefer salt, water and dill. Bring water to the boil, add the salt  and if you're using dill then that too. Taste the water, it should have about the same saltiness as sea water, somewhere between 3-5%. When the water is boiling add the claws and bring the water to boil again. Then remove from heat and let cool in the water. You can serve them warm or cold.
Now time for aioli, you'll need
2 egg yolks
1 tsp Dijon mustard
1 clove of garlic
1-2 tbsp vinegar
2 dl / 7 oz neutral tasting vegetable oil
salt, pepper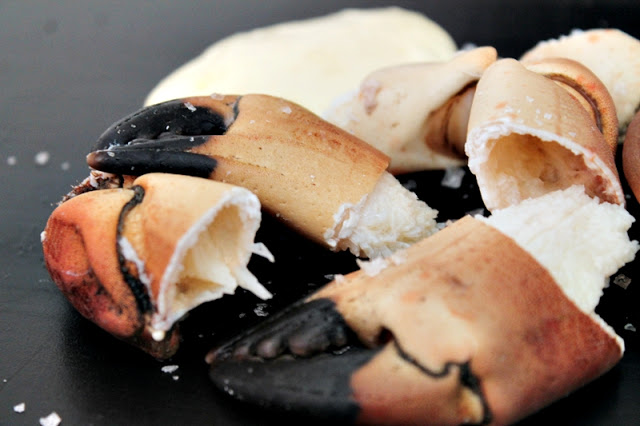 I use half a teaspoon of mustard and a small clove of garlic for each egg yolk but adjust according to taste. Whisk the egg yolks with the mustard, vinegar and crushed garlic, add some salt and pepper right away.
Add the oil slowly and whisk during the whole process, stop adding oil when the aioli is thick enough. Season with mustard, garlic, vinegar, salt and pepper according to taste. Good luck!
One last note, this aioli is of course not exclusive to crab claws. Serve it with anything, it's magic with roasted potatoes, next to a steak, a shrimp sandwich or in a fish stew, good recipe to master.